An Austrian specialist in poles and protection gear for outdoor sports, Komperdell [A4-200] has entirely turned around the construction of its mountain biking backpacks. The family-owned business sells protection systems for motorcycling, skiing and horse-riding. But Thomas Roiser, Komperdell's chief executive, figured there was a need for extra protection for mountain bike riders, as the rise of electric bikes is enabling some less advanced cyclists to go higher and faster.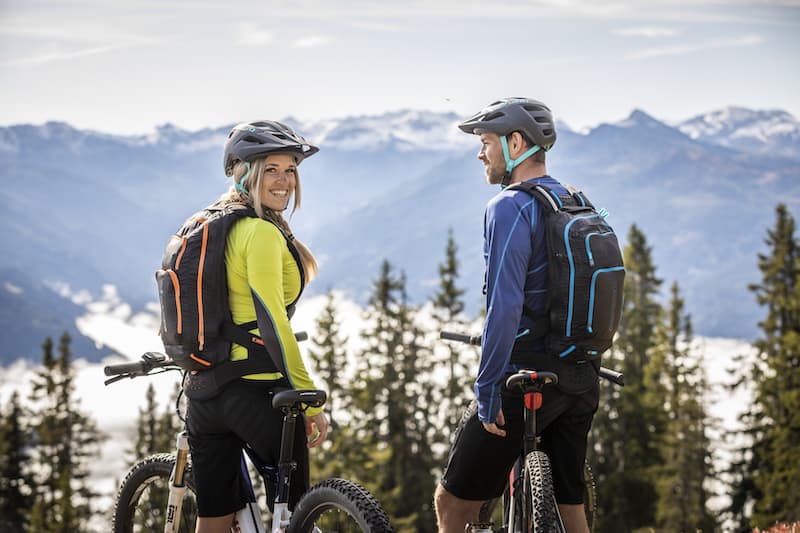 Roiser was unsatisfied with just inserting a protector plate into a pack. He argues that this creates extra weight and the protector plate often covers only part of the spine – leaving some of the most vulnerable vertebrae exposed. Komperdell entirely revised the construction of mountain biking backpacks. "We use the protector itself, which is made out of foam that we developed, as the back plate of the pack and simply add the cargo on it," Roiser explained.
The requirements were that the plate shouldn't add any extra weight, it should be washable and provide protection for multiple impacts. The company had already taken a similar approach two years ago for a winter sports jacket with an integrated protector plate — instead of a separate piece or an insert. It helped that Komperdell, a leading Austrian supplier of ski and trekking poles, has its own manufacturing capacity for protection foams, as well as textile production for its Camaro brand. This made it easier to create a cohesive unit, and to add multiple smart features. The concept was first used for the MTB Pro pack earlier this year. Komperdell is heading to Eurobike with the MTB Pack, which adds the integrated, water repellent and ultra-light Storm Jacket. It uses a new foam, making the protector about 20% lighter. The expandable MTB Team Pack integrates a two-liter hydration bladder and optional padded cases for notebooks or batteries. It replaces conventional rain covers and protects the rider and pack without extra weight, as Komperdell explains. Roiser said the MTB Team Pack launch at Eurobike is targeting retailers and mountain bikers. But he reckons that the potential in the longer term is even larger in the urban market, where riders are exposed to traffic. Roiser said that Komperdell already makes about 250,000 protectors per year, but that could double in the next eight years with expansion in the bicycle market.