European makers step in to meet demand
While supply chains snapped worldwide last year, some component manufacturers found themselves uniquely positioned to fill the gaps left by the broken links. Compatibility and "Made in Europe" became the in-demand selling points that were the difference between getting bikes on the road now or six months from now. European-based components manufacturers and new shifting systems emerged to challenge traditional drivetrains and ease some of the strain on supply chains.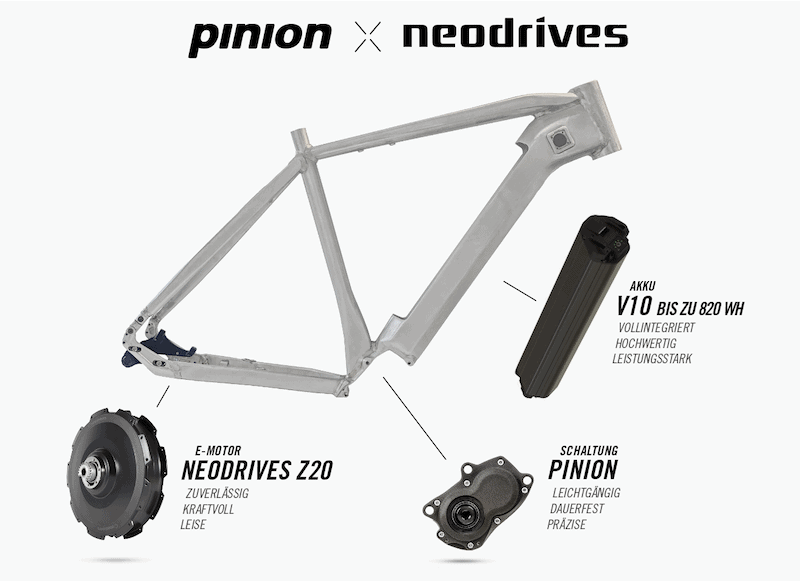 Low wear, minimal maintenance and manageable follow-up costs have thrust Pinion [FG-O/502] into a favorable market position since its founding in 2008. Pinion's fully sealed gearbox combines automotive and bicycle technologies to deliver unprecedented drivetrain performance and reliability. In 2019, Pinion and Neodrives joined forces to present the Pinion X Neodrives frameset, the result of joint development work. At Eurobico in July, the two drive manufacturers presented the latest edition of their e-bike frame platform, the Pineo V10. The aluminum frameset for e-touring and e-commuting has a slimmer down tube than the previous edition and is compatible with all Pinion P and C line transmissions. What's most significant is the integration of the latest generation of BMZ V10 batteries with 48V and up to 820 Wh in combination with the new Neodrives Z20 rear motors. The frameset is available in diamond and trapezoidal frames in sizes S, M and L. Pricing is available upon request.
Brands that manufacture parts locally, like cranks and chainrings which are compatible with category leaders like Shimano [B3-300] and SRAM, started to see their volume sales tick upward as people raced toward cycling once lockdowns were lifted last year.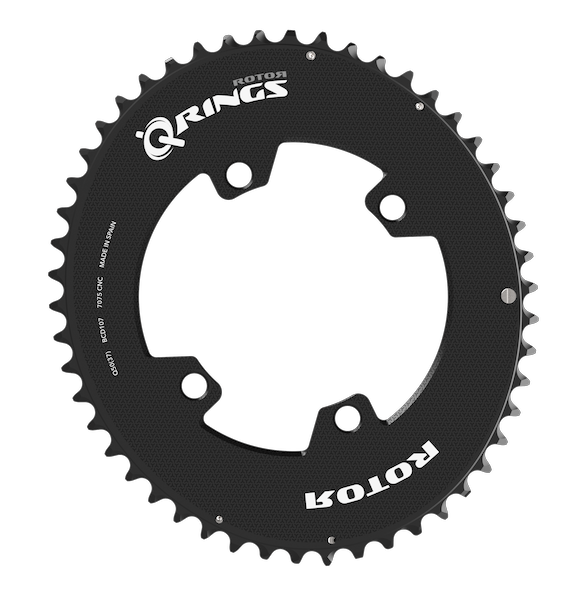 After a few rough years financially, Rotor Bike Components [B3-411] has been on an upward trajectory since September 2020. In addition to its own line of components, the Spanish brand also produces compatible chainrings and bottom brackets at its factory outside of Madrid. This spring saw a series successive product launches for Rotor, which announced its signature Q-Rings, compatible with Shimano GRX and SRAM AXS, as well as equally compatible round rings. These new products complement existing components that are already compatible with other brands in the category.
Miranda & Irmão [A6-404] has made a name for itself for decades as an OEM supplier of cranks, chainrings, and e-bike parts. Over the last several years, the Portuguese company has taken some bold initiatives both internally and externally to expand its offerings and do it in a more sustainable manner. Miranda introduced the world's first modular crankset in 2017 and followed that with the lightest dedicated e-bike cranks. Last year Miranda announced the installation of 850 solar panels at its factory in Águeda for a savings of €38 million in energy costs and a reduction of 170 tons of CO2 per year. This spring Miranda and its partners announced the opening of their new European carbon fiber frame factory simply called Carbon Team. All the while Miranda has continued the understated, day-to-day business of manufacturing dependable components and replacement parts without relying on overseas suppliers.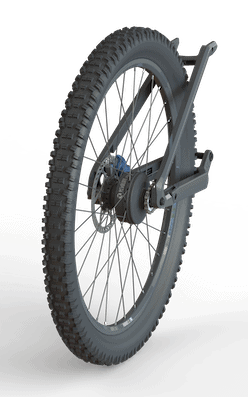 Revolute showed up at Eurobico in July with a new type of internal transmission hub for e-bikes. The hub's six gears feature a 400 percent gear ratio with a coordinated spread designed specifically for e-bikes to enable maximum climbing ability and top speeds. Mountain Aid is the name for the hub's rollback stop feature; to deactivate it, the rider puts the bike in its neutral gear and pushes it backward to disengage the feature. The Revolute hub weighs a lean 1.9 kilograms and is assembled from high quality materials produced almost entirely in Germany.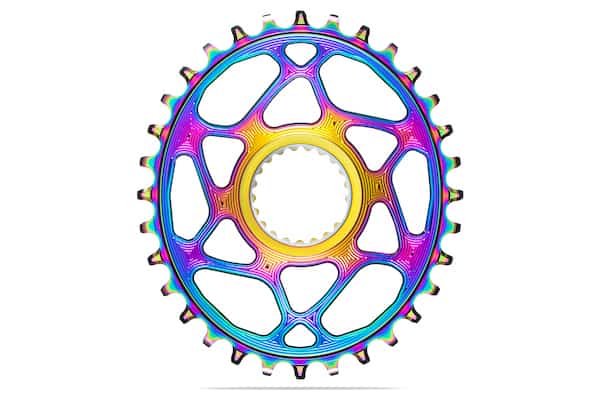 Absolute Black has gone all in on oval chainrings with a product range that's almost quite literally a rainbow of compatibilities. The company manufactures chainrings compatible with SRAM, Shimano, Campagnolo, Cannondale, and RaceFace at its factory based in Poland. Absolute Black claims to be the largest manufacturer of oval chainrings in the world, which is in line with other superlative claims on the Absolute Black website (i.e. world's best bike fitting services). However, given the skyrocketing demand for alternatives to components made elsewhere, it's not hard to believe that manufacturing shot up as well. It may be a while until weakened supply chains gain strength, meanwhile some manufacturers have found themselves in strong position to meet new demands for ordinary – and extraordinary – parts.