Is the age of the classic GPS device over?
In the past, every driver had a road atlas, every touring cyclist had a paper map. Then came mobile navigation systems, and now the smartphone brings navigation on the handlebars to everyone. The pandemic-fueled outdoor activity boom saw many people touring by bike for the first time.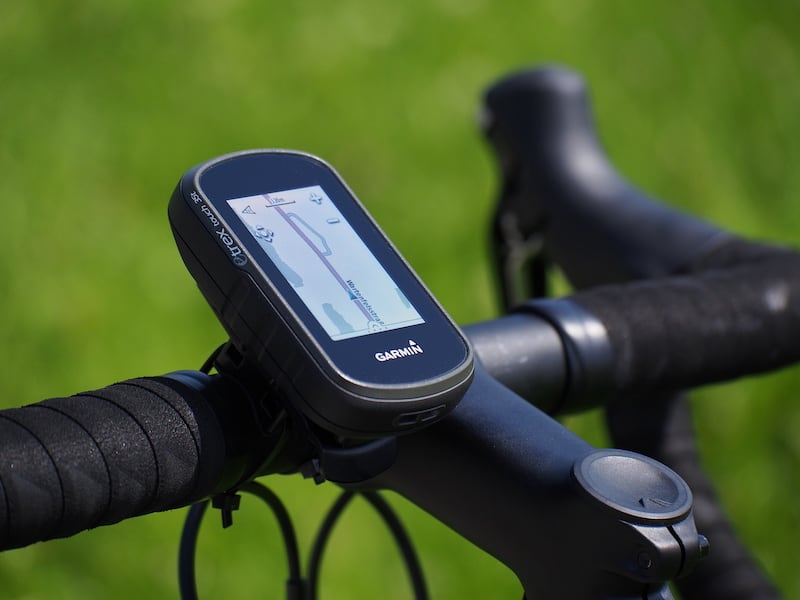 These cyclists turned to their phones to find their way. One provider in particular benefited from this: komoot, which increased its user base during the COVID-19 era from nine to over 21 million. The annual ADFC Cycling Travel Analysis survey revealed that komoot has even surpassed Google Maps: more than 60 % of touring cyclists in Germany who use an app use komoot. By contrast, suppliers of classic navigation devices such as Teasi/Tahuna (once the best-selling GPS device in Germany) have withdrawn from the market. Garmin has discontinued its Oregon and eTrexTouch handheld devices, so for hikers there are just the GPSMap6x series and the new touchscreen Montana series, which is actually much too big for hiking use. In the wearable and cycling sector, things look quite different. Despite the chip shortage and the supply bottlenecks from China, Garmin recorded its most successful year in 2020, while Wahoo also enjoyed bumper sales.
Training devices get smart
Indoor training reached unprecedented proportions during the pandemic – and so did equipment sales. Wahoo was completely overwhelmed by demand for the Kickr series last year and is now gradually able to deliver again, while Garmin started up its new TACX manufacturing facility in Oegstgeest near Leiden at the end of 2020, helping to ensure orders can be processed. The bicycle trade reports increasing demand for navigation devices – and also for parts and smart services. Stadler, for example, reports that sales of GPS devices are still high. The same is true for the smart biking sector, with demand high for electronic anti-theft devices, accident notification, air pressure sensors, etc.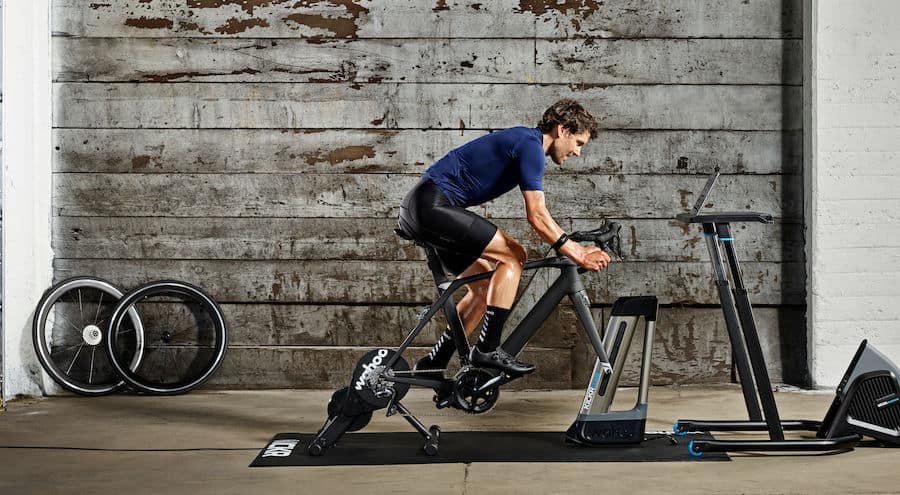 Component bottlenecks
Well-known suppliers were clearly reticent with new navigation hardware in the 2021 season, as problems grew with component shortages. Top dog Garmin, usually good for several models a year, introduced new fitness and multisport watches, but no new model in its Edge series. Wahoo's Element Bolt2, launched in May 2021, quickly became unavailable. Bosch brought out the second edition of its Nyon on-board computer at the beginning of 2020, but component shortages mean it is currently practically unavailable as a spare part. Bad news for customers who have to send in their Nyon for repair, because without the Nyon the e-bike cannot be moved. Meanwhile, Sigma [A5-200] announced the end of its navigation flagship ROX 12.0. Due to delivery times that have doubled or tripled, according to Sigma, as well as components that are now completely missing, some models are no longer available. Nevertheless, navigation remains an important part of Sigma's product range. Sigma is launching the ROX 2.0, ROX 4.0 and ROX 11.1 EVO as new GPS bike computers.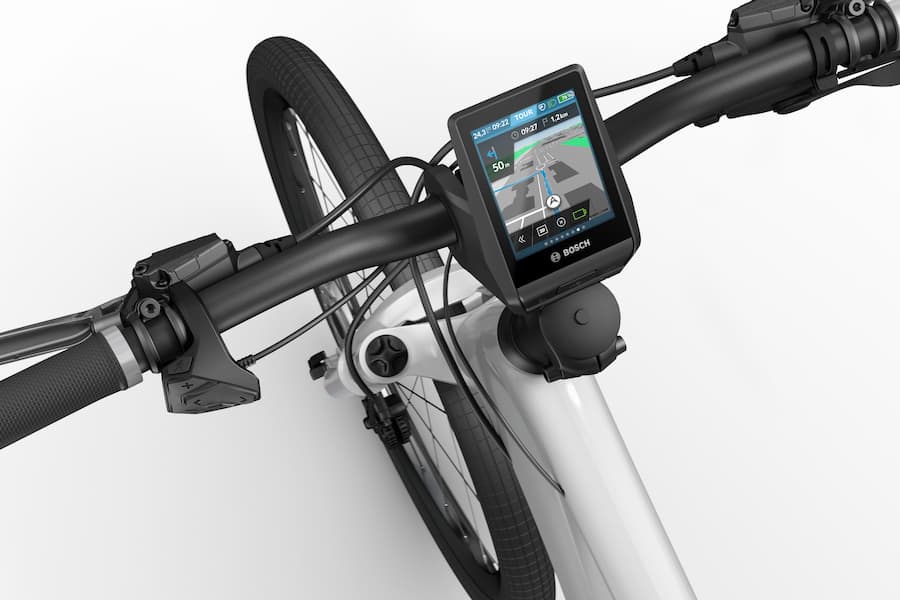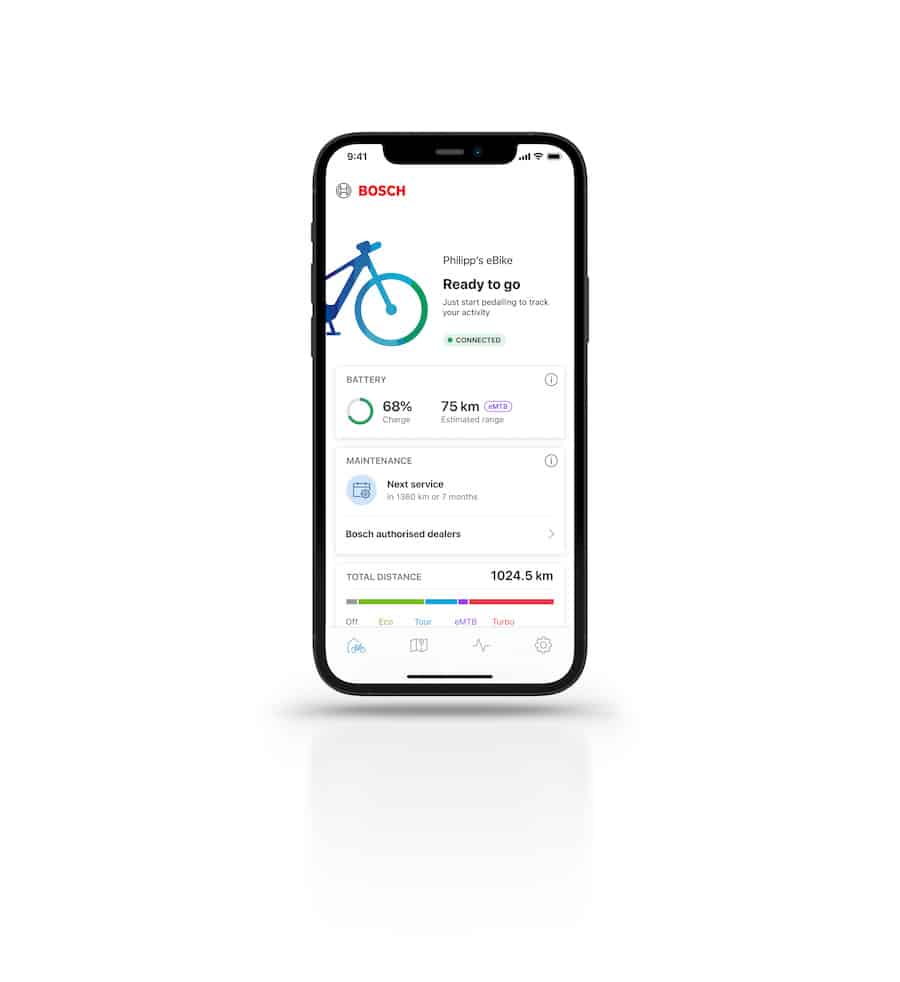 New at Eurobike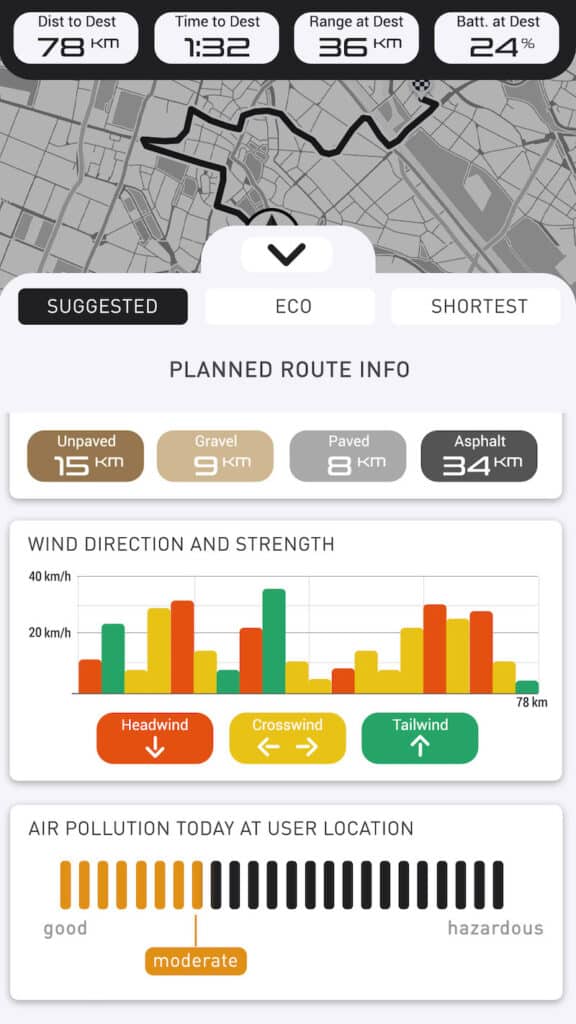 Bosch [A6-300] is presenting a raft of innovations at Eurobike. The eBike Flow app can be used to control the various components of the Bosch eBike system, with automatic recording of activities and a connection to fitness apps such as Apple Health also possible. Another new feature is an LED remote unit that can be used to control a Bosch eBike via Bluetooth even without a display.
GPS Tuner [A1-500] moves into the consumer space with its NAVIE application, suitable for users of e-bikes, e-scooters, or kick-scooters. The standard feature-set from GPS Tuner includes patented technologies like Real Range calculation or Draw and Plan track creator. It will expand the basic route calculation with info regarding the wind direction along your route and the Air pollution index. Meanwhile, the ANT+ and Bluetooth-enabled Coachsmart from O-Synce [A1-100] can connect with selected eBikes from Giant, Liv, Orbea [with the Mahle drive] and Specialized [with the Brose drive]. The option of an exact battery display in % is particularly appreciated. Navigation with turn-by-turn directions via the Naviki app is also a popular function. The Coachsmart can also display other e-bike parameters, such as the current support level, input power, speed, etc.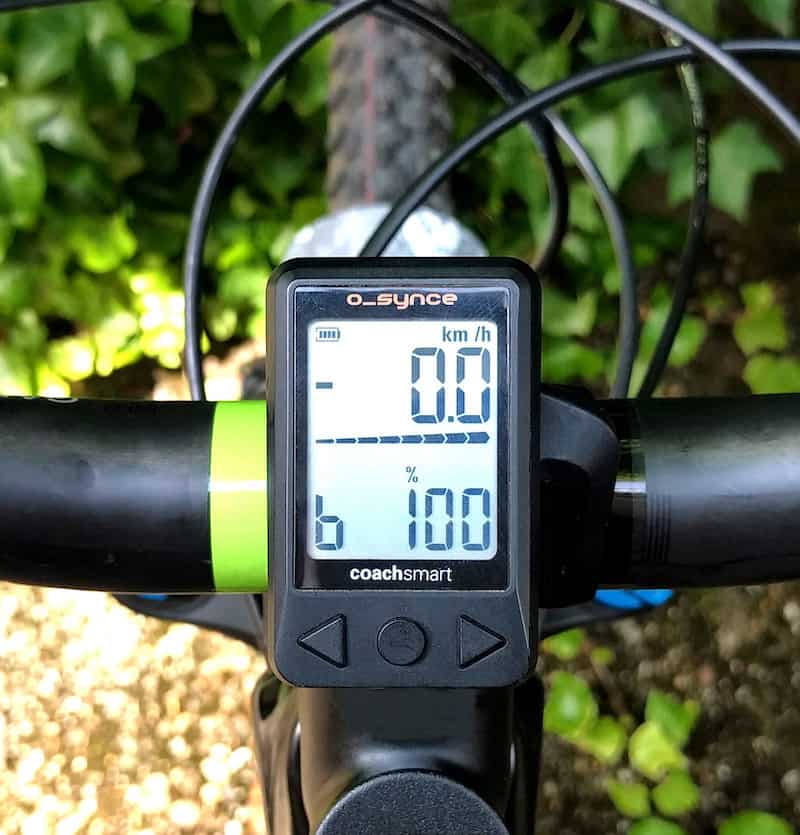 Californian company Sena [A4-500] has been applying its communications technologies from the motorbike sector to smart bicycle helmets for several years now. Large groups of helmet users with the mesh intercom system can communicate with each other over long distances, while the new Bluetooth-based Sena PI system (Personal Intercom) works with two users. It's a retrofit system that meets the needs of cycling couples who want to talk to each other without stress, even if their partner is riding a few bike lengths away.
Smart biking for OEM; anti-theft components
In the OEM sector, the demand for digital equipment is increasing. Besides navigation and anti-theft devices, other online services are also on the rise, with many start-up companies getting involved. However, suppliers of hardware equipment like Comodule [A1-504] currently feel thwarted by the chip shortage. The company says it could take until the middle or end of next year before the supply bottlenecks are overcome. Comodule currently supplies brands such as Gazelle/Kalkhoff, with anti-theft protection playing a particular role here.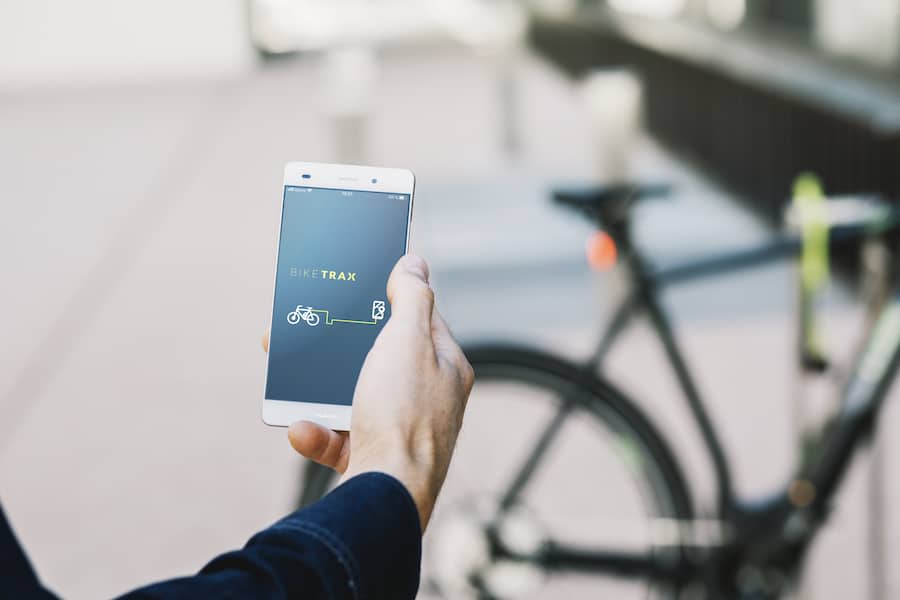 Innsbruck-based PowUnity [A1-100] also focuses on theft protection with a GPS tracker for e-bikes. The firm has developed a new connectivity solution based on the LTE-M radio standard. The new version of their GPS tracker will be available in 2022 and can be connected to the e-bike's CAN bus. CEO Stefan Sinnegger says sales are 30,000-50,000 units per year, with annual growth of 100%. Mobile phone providers are also getting in on the act. In June, Vodafone launched the "Vodafone Curve Bike", a smart rear light with an anti-theft system that can send it current location via an e-sim card.
Combination is the key
Even if some manufacturers have withdrawn from the satnav market, the need for robust hardware remains, despite all the smartphone use. In the meantime, there are a number of robust outdoor smartphones with protection against drops, moisture and dirt. Although not as clunky as in the early years, they still lead a niche existence. For the decision to buy a smartphone, other criteria are obviously much more decisive than outdoor use. The combination of smartphone and outdoor-ready hardware, on the other hand, seems to be becoming more and more important. Users want to share their services and experiences and use them on several platforms – no small challenge for the classic navigation providers.
Thomas Froitzheim/Naviso