Shimano [B3-300] is rebuilding its off-road footwear line from the ground up, with the launch of its own Ultread compound to make soles more durable.
Shimano has been using outsole compounds from a partner supplier up to now, but it wanted to be more flexible and reactive, and to come up with exactly the right mix between grip and durability. The focus for the proprietary compound used for Shimano's off-road range was on resistance to tearing after multiple rides. "With Ultread the tear strength has been improved by 20% compared to our previous model, whilst we have reduced the weight of our sole and therefore the overall weight of our shoes," said Evert-Jan Haarhuis, senior product team manager at Shimano.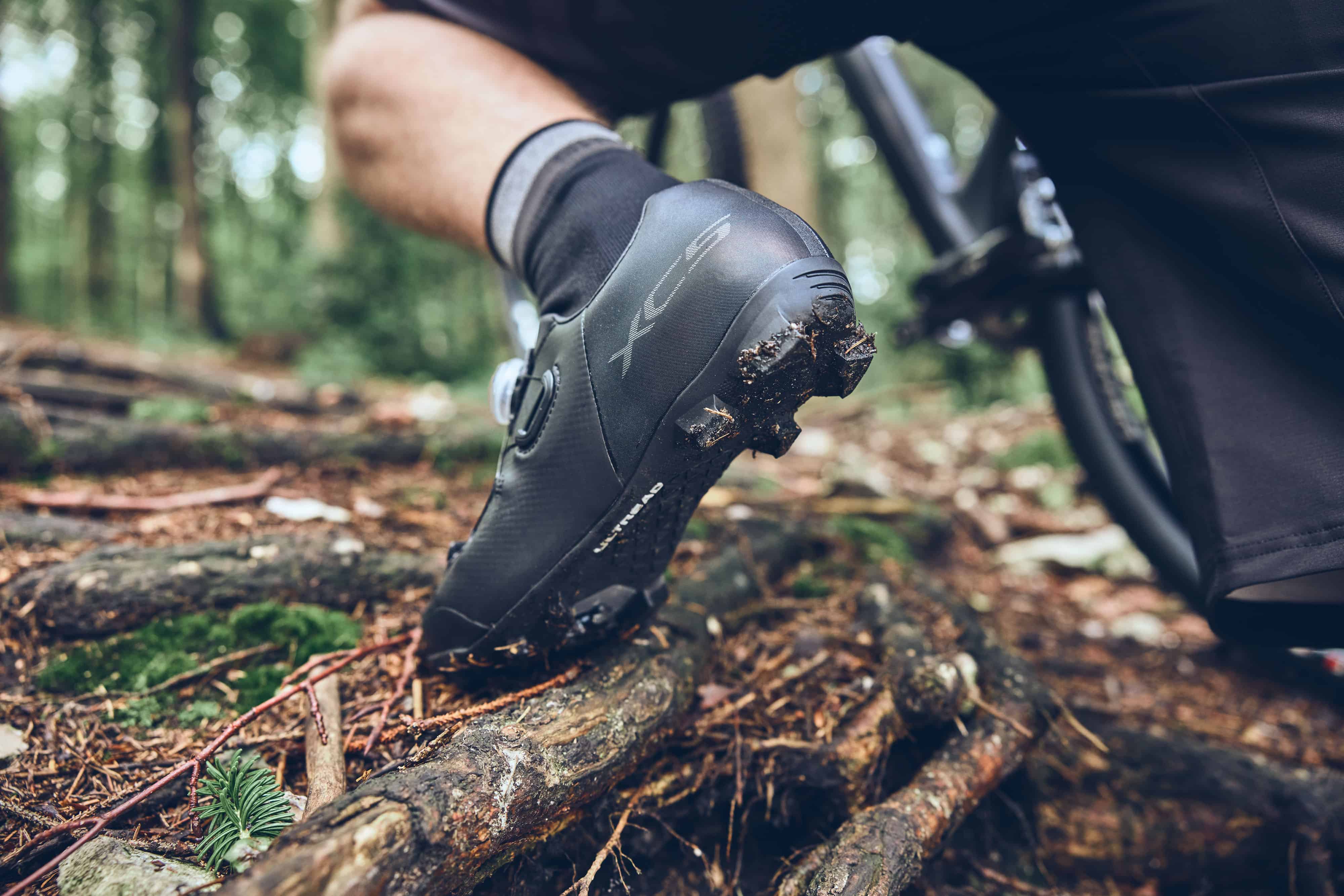 Ultread has helped Shimano to entirely refresh the soles of its off-road footwear. The Ultread XC compound is meant for cross-country cycling shoes, to provide grip as well as stiffness and light weight. The second iteration is the Ultread GR, for Shimano's latest flat pedal shoe. The GR's tread fits with the pins and platform shape of Shimano's flat pedals, allowing the pins to anchor in the sole without causing damage. The sole has reinforced areas in the toe and heel to walk more comfortably.