Thanks to clever technology, lights have gone from providing simple visibility to encompassing units capable of calling for help in the event of a crash, alerting other road users to your intentions, or even locating a lost bicycle. With braking sensors, indicators, and remote operation, this year's cohort of bicycle lights is smarter than ever.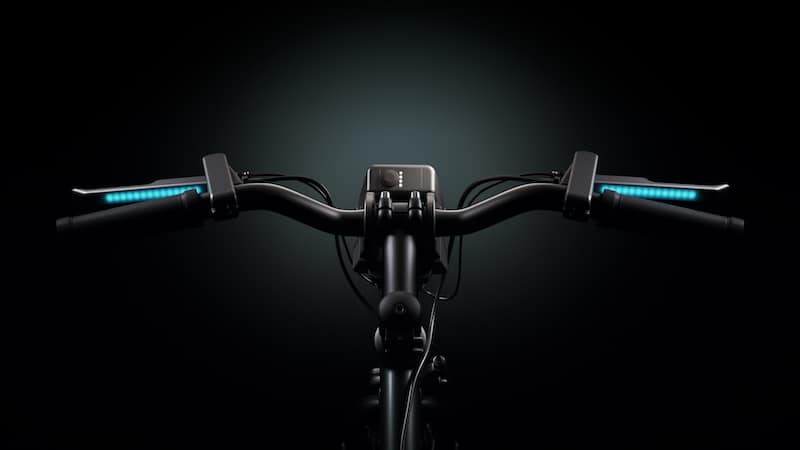 As bike designs get slicker and more integrated, lighting has increasingly become a standard feature. However, illumination isn't the only thing lighting units can bring to the bicycle. Athens-based design studio Speen's [ÜO-307]Guard light provides illumination, plus plenty more. Functioning as an intelligent hub for your bike, it offers electronic locking, GPS tracking, accident detection, and an anti-theft alarm alongside automatic lighting. Aimed at both consumers and fleet operators, this self-contained unit is adaptable to fit most bikes and comes in a sturdy vandal-resistant casing. Able to take a universal charge from any E-bike, it also features an independent battery that can power the unit for up to two months. Letting you trace your bike, hire operators will also appreciate the brand's matching platform, which marries together real-time tracking and analytics. Also helping log and predict maintenance issues, the Guard light will even send instant alerts to the machine's owner if the bike is stolen.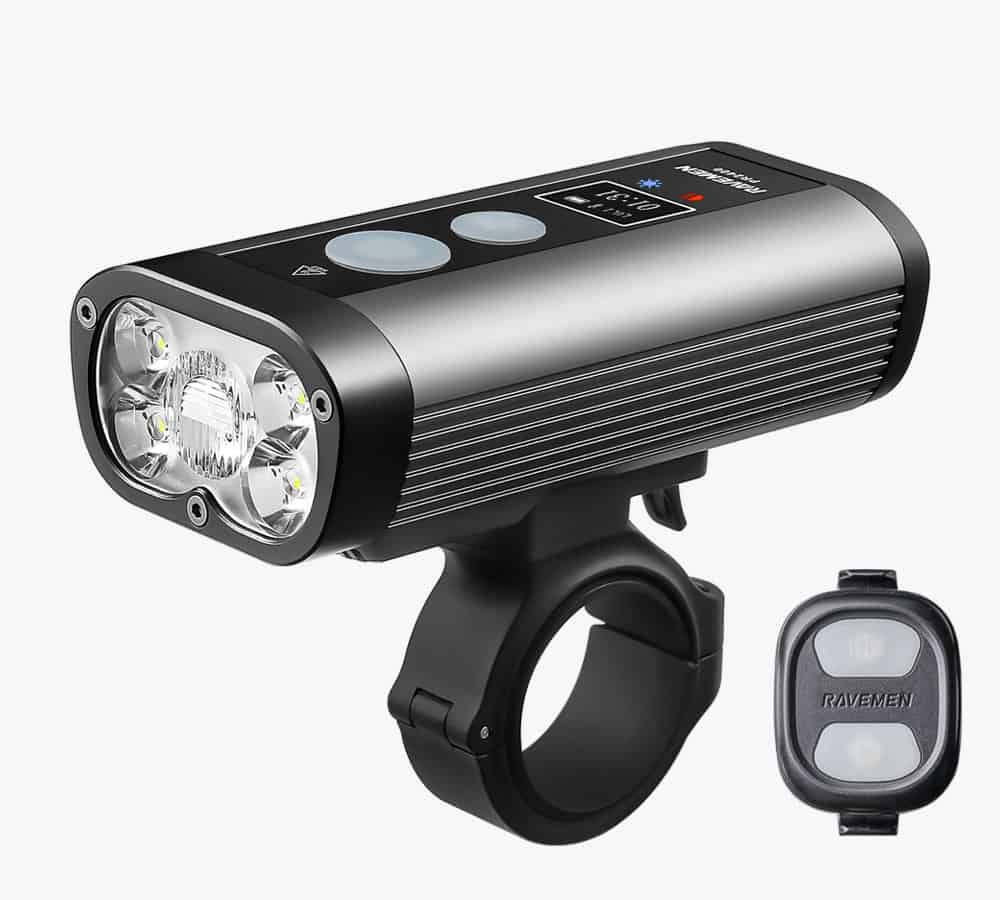 More conventional-looking but also very clever, Ravemen's [A4-510] high powered PR2400 bike light uses a self-contained 8000mAh battery to power an output of up to 2,400 lumens. Using an anti-glare optical lens, its road cycling mode reduces glare for oncoming traffic while producing a wide flood of light at close range. Married to a long-distance spot for safer urban riding, it also includes a dedicated off-road mode. Activate this, and the PR2400 replicates the performance of an automotive headlight with a simultaneous far-reaching high-beam and wide low-beam for off-road riding. Helping riders keep on top of the charge remaining when out and about, the back of the light contains a detailed OLED real-time display to show the remaining runtime at each output level. Pairing with a wireless remote switch, it's easy to flick through each mode without removing your hands from the bar. Also able to increase its runtime via the addition of an external power source, its USB output port can also be used to charge your portable digital devices if needed.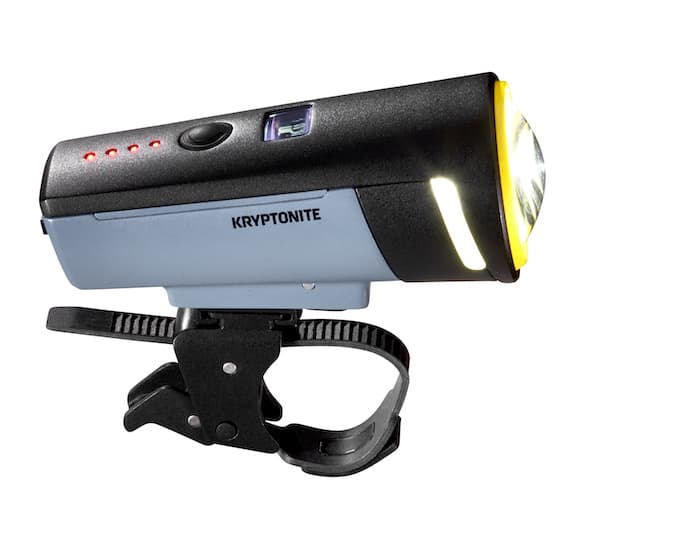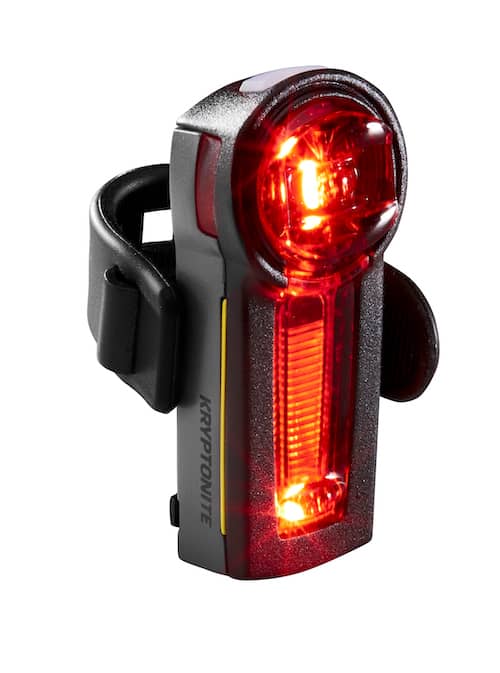 Also letting riders stay updated on how long their illumination is likely to last, Kryptonite's [A5-103] latest Incite X6 Smart light includes a digital countdown timer. Located on the back of the light, it'll tell riders exactly how much time they've left until the light shifts into emergency mode. A clever feature by itself, the Incite X6 Smart also features an in-built light sensor that measures ambient brightness and can adjust output automatically. Further ensuring you make the most efficient use of the light, its 60 Lux output is precisely distributed via a double lens design with increased side lighting for maximum visibility. Pairing perfectly with Kryptonite's Incite XBR rear unit, this includes an accelerometer allowing it to alert following traffic when you're slowing down. Like the front-mounted light, it also benefits from a memory mode feature meaning both lights will work predictably every time you switch them on.
Including similar innovative braking technology, Lezyne's Alert tail lights come in a range of different styles. Including StVZO compliant versions, each can sense the deceleration of its user. Regardless of the mode being used, when the unit detects that you've pulled the brakes, it quickly switches to glowing solidly at its maximum output. Shifting to a distinct flash pattern once you've stopped to alert riders or vehicles behind, once you pedal away, it'll automatically return to the previous output mode. Now found across a wide range of Lezyne's rear lights, this technology goes a long way to differentiate the brand's entry-level options compared to more basic rivals.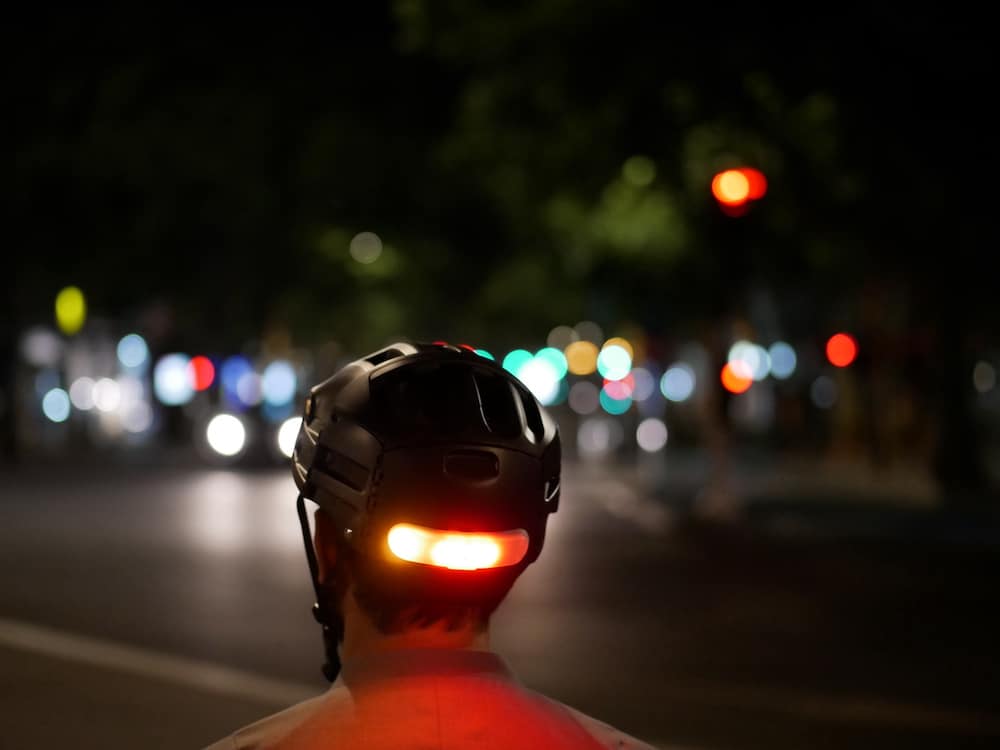 Known for its helmets, Overade's [A4-304] smart Blinxi light isn't restricted to just being fitted to the firm's lids. Able to attach itself to most urban-style helmets, this smart indicator light pairs with a handlebar-mounted remote. Allowing riders to indicate upcoming left or right turns at the press of a button, once the rider activates the turn signal, an audible beep is produced to remind the rider to turn off the light once their manoeuvre is safely completed. Also significantly improving general visibility thanks to its more conventional lighting functions, the Blinxi is rechargeable via a micro-USB cable. Made to fit almost seamlessly onto the firm's foldable Plixi helmet, its fixing system also allows it to be attached to most lids with a solid back section.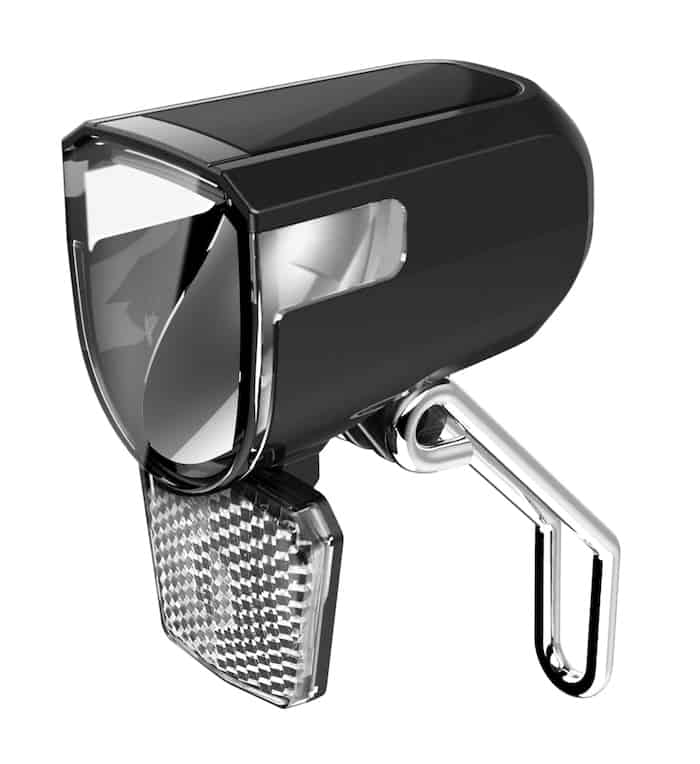 Back on the bike and catering to users who want to plug into either a dynamo or directly into e-bike battery power sources, Shengguang Electronics launches a new light in multiple iterations. All its latest JY-7191 system models are approved for the German market and pump out 90 lux. Made of a combination of lightweight plastic and aluminium for superior heat dissipation, they use an automotive-grade LED for excellent efficiency and reduced light decay. With a clear cut-off at the edge of the light's beam, this ensures a minimum of glare for oncoming road users. At the same time, lateral outlets on the left and right of the light increase side-on visibility and safety for the user. These new JY-7191 series lights can be paired with matching rear models from Shengguang's extensive range, many of which have also gained German market approval.This year well-established brand Reelight [A4-208] will be at the show again. Among a range of neat units, those that promise free power regardless of the style of bike you ride are probably the most intriguing. Instead of a battery or dynamo, Reelight's Red Dot design award-winning Cio lights use magnetic induction to generate power. Meaning there's no added friction; even once your wheels stop spinning, the lights can power themselves for up to two minutes, ensuring users remain safe while stopped in traffic. Now supplied with two magnets per wheel, this simple update has doubled the intensity of both the front and rear lights' output, ensuring both their design and illumination continue to stand out.