Small, fat tires, compact size, low center of gravity, long tail rack 704x177mm. Important prerequisites for safe cargo transport!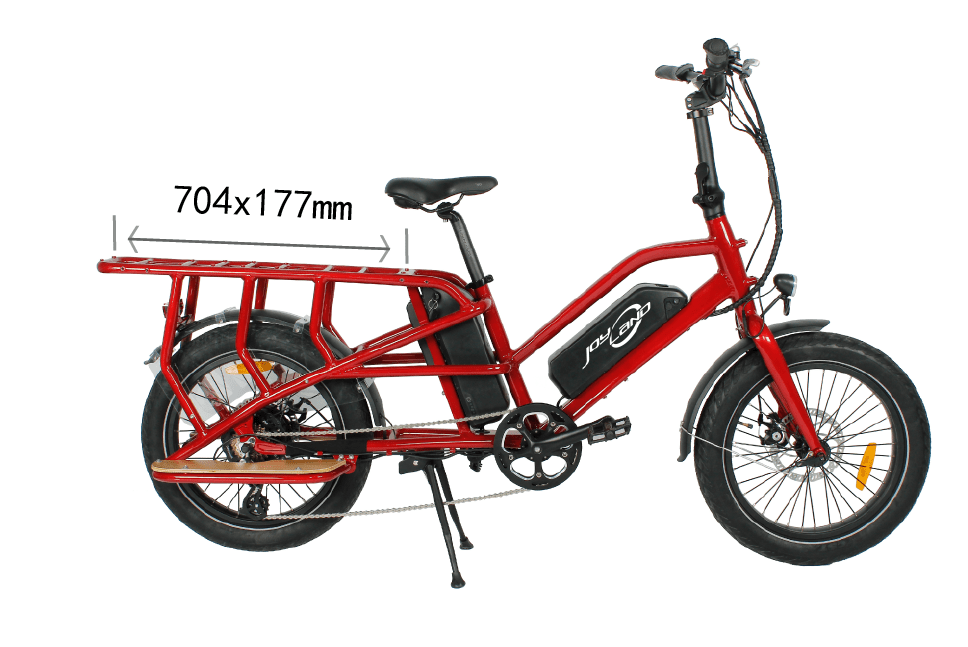 The Joyland E-Cargo 001LT is designed for all occasions. Whether shopping in the supermarket, transporting children (one or two), dog transport or just bringing a package to post office – everything becomes easy.
With a maximum payload of 120kg, bike tours with a lot of luggage are no problem.
Modular accessories allow child seats, wooden decks (top/sides), luggage racks, bags and baskets to be individually added.
Equipped with two batteries, it is possible to cover distances of up to 80 km with one battery charge.
The specifications of the E-Cargo include a 48V rear-wheel motor, 7-speed Shimano Altus gearshift and mechanical Tektro disc brakes. These parts are in stock for quick delivery! Other equipment is possible with a longer lead time.
Joyland Sports Technology Co., Ltd.
info@joylandsports.com
+49-1522 992 6527