New OEM solutions connect e-mobility brands to users
Hardware and paired software that connect bike to rider to services are offering more sophisticated products and services to keep bikes and riders safer and more connected than ever before.
Emergency fall detection, GPS tracking, and insurance are some of the subscription services that are starting to become standard as add-ons to an e-bike purchase. GPS location, real time tracking, anti-theft, and data collection are selling features to attract the attention of fleet managers in charge of constantly moving inventory. Where there are perceived vulnerabilities in e-mobility is where opportunity lies, and new startup solutions help drive established brands to stay innovative.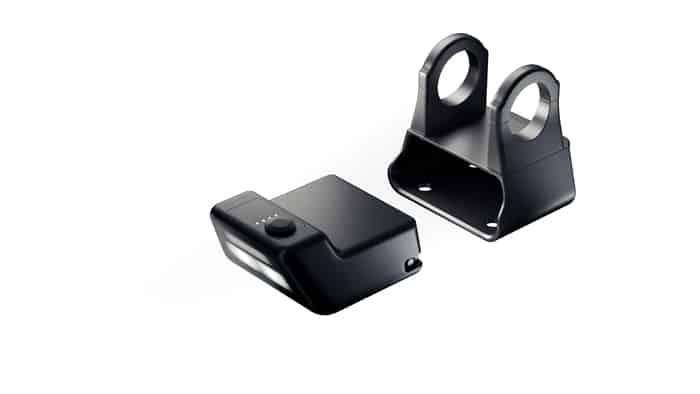 New to Eurobike, Speen [ÜO-307] is introducing its Guard smart IoT hub for e-bikes. The device takes the shape and functionality of a front light, and adds in a GPS tracker, alarm, e-lock, ride metrics, and emergency fall detection. It comes with a mobile app, where the rider can control the hub, monitor rides, and get notified in case of theft. For professional fleet operators, Guard is paired with Speen's cloud-based platform where operators can efficiently manage and secure their fleets. When in an armed mode, it offers an independent battery life of approximately two months. Speen claims that its anti-tampering design – in combination with its e-lock – makes it impossible to remove via conventional tools. When used as a front light, Guard offers three modes: medium, light, and blinking with an output of 150 to 250 lumens. In the event of an accident the device's fall detection service sends an alert to the rider's preferred contact. Speen's Guard will initially be offered as an OEM product.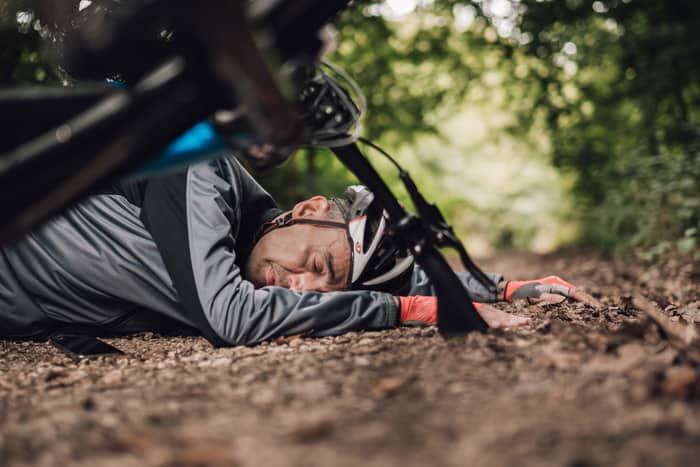 Two years ago, IoT Venture [A1-401] introduced It's My Bike, a theft protection system that consists of hardware installed inside the housing of the e-bike motor and uses NB-IoT to send and receive data, and an app to set an alarm on the bike. If a thief moves the bike, the bike alerts the owner, who with a push of a button can report the bike stolen. Since then, IoT Venture has added its digital emergency assistant, called eCall, developed in partnership with the AXA WayGuard Emergency Process. In the event of a fall, a DEKRA-tested accident detection system initiates the process. The WayGuard Control Centre is operational 24 hours a day and will alert the nearest police and rescue services in an emergency. The emergency process can also be activated manually if necessary. This new service can be bundled with the It's My Bike system at a rate of €1.99 per month, however it is currently only available in Germany.
It's no secret that COVID has been good for business – especially in attracting new users to alternative mobility. Managing large-scale mobility solutions has opened up new opportunities for companies like Velco [A1-304] to compete for dominance in emerging markets.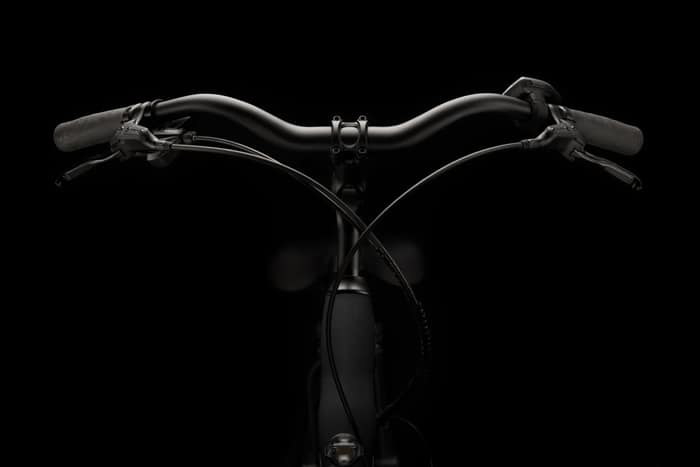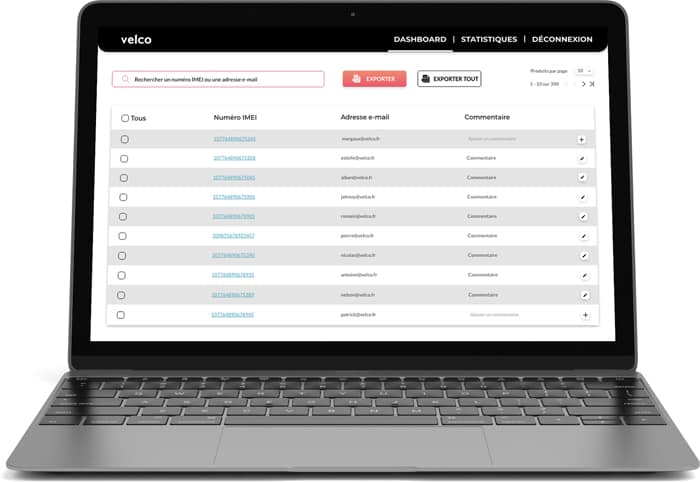 After successfully introducing the Wink Bar connected handlebar at Eurobike in 2018, Velco embraced the challenge to connect all types of e-bikes for brands and fleet managers. Velco's connectivity platform integrates both software and hardware. For instance, Velco OEM is the solution for e-bike brands and includes a custom branded mobile application for the user, a branded dashboard that provides insights on users and usage KPIs, an application for the retailer to improve support and processes, and also an IoT device in order to remotely collect vehicle data. By comparison, Velco Fleet is the solution for fleet managers who want to integrate a fleet management platform with personalized alerts and reports in order to optimize e-bike renting activity. Velco's full range of tools were created to enable their clients to offer the best possible service levels in the market.
Four years ago, Kristjan Maruste, the co-founder of Comodule [A1-504] said that simply connecting a vehicle to a smartphone app was "primitive." What is more important, he reasoned, is offering services that can be built into such systems and tailored to their users.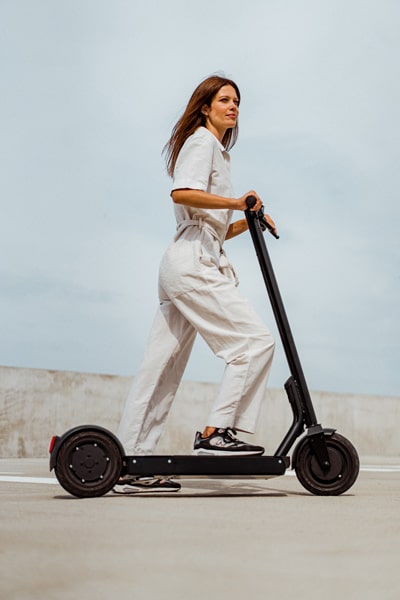 Comodule claims to be the first IoT company to provide solutions to shared fleet operators. Since then, the Estonian company has continued to build upon that reputation and improve its existing services as well as develop new ones. Comodule's open-ended ecosystem supplies the communications system that links the bike with the user's smartphone app and an online data analytics platform. To better connect e-bikes with the ecosystem, Comodule is presenting its new module, called Bonnie&Clyde, which enables more customizable integration with e-bike frames. From there, an OEM customer is free to offer other products or services that their customers may find valuable. One of those services is full-coverage bike insurance in conjunction with Kasko, which designs, distributes, and runs digital insurance products through whichever distribution channel is chosen by Comodule's partners.
Another first for Comodule is the Co-Scooter, the first electric kick-scooter produced outside of China. Supported by Norway Grants' Green ICT program, Comodule conceived the Co-Scooter to be the most durable and eco-friendly kick-scooter on earth. Comodule's success may also be expressed in the number of OEM partners it works with, including Coboc [FG-O/102], Super73 [B2-302], Ampler Bikes [FG-O/308], Bafang [A1-303], Brose [A1-404], and I Lock It [A5-418].