GETTING FROM A TO B IN STYLE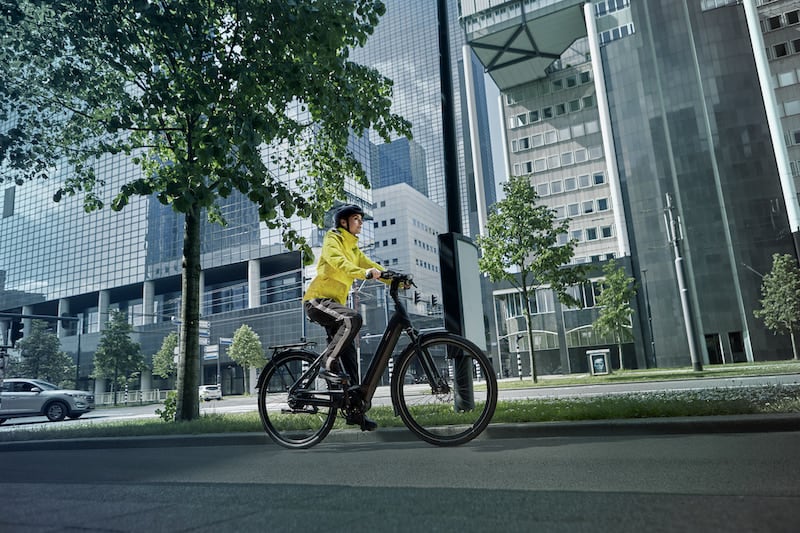 Once a mere trend, commuting by bike has become a vital mobility mode and has sparked a demand for greater style, comfort, and utility. Commuter accessories now go way beyond a set of lights, a helmet, a backpack, and a U-lock to more diverse offerings that allow commuters to express their personal style and stay safe at the same time. Keyless locks and practical yet chic carrying systems are some of the new developments shaking up the category of commuter accessories. You still need lights, helmet, bag, and lock but what you'll find are products that are as unique as they are functional.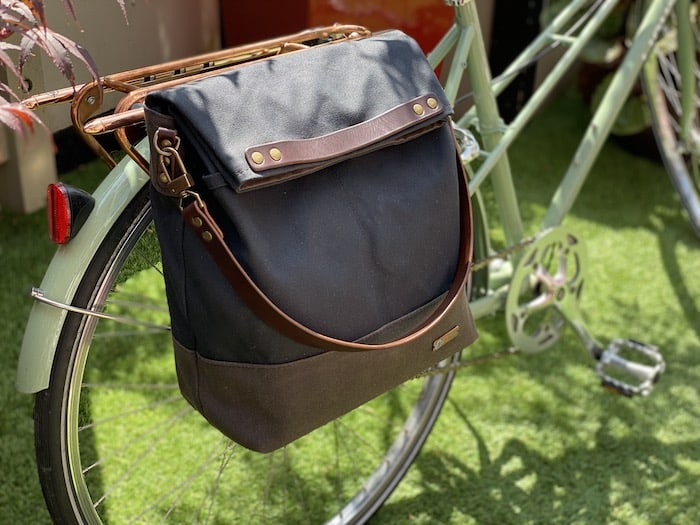 Eurobike newcomer 1Kiind Smart Commuting [A4-209A] is presenting a new system for transporting gear. The BagBar is a carrier system for bags that can be attached to any bicycle cargo rack as well as a purpose-built 1KIIND rack. The BagBar eliminates the need for hooks or any other hard mechanical fixings which are typical on the back of panniers. Paul Taylor is the entrepreneur behind the concept. After selling his interest in a company that makes shock mitigating seats for maritime security agencies, he wanted to create something that would solve a problem. "I realized that the way commuters carry bags on their bikes is old, clunky, generic, and generally very utilitarian," Taylor said. "The bike ride is only part of a commuter's day, so when they're off their bikes why should they have to put up with these 'bike panniers' with such hard backs and plastic hooks? Everyone has their own personal style, so why should it be so difficult for them to carry that style with them when they're on their bikes?" Once unlocked, the BagBar swings out at an angle from the rack to mount the bag. The bags have a soft back that easily slides on or off the bar and, once installed, the bar and bag swing back into place and lock with a twist. With the cancellation of Eurobike 2020, Taylor continued to refine and improve the BagBar however, it was bag design that got the most attention. Taylor and his team took a deep dive into bag-making and created a line of bags made from the finest waxed canvas, antique brass and leather. The 1Kiind system will be available this fall with pricing yet to be determined.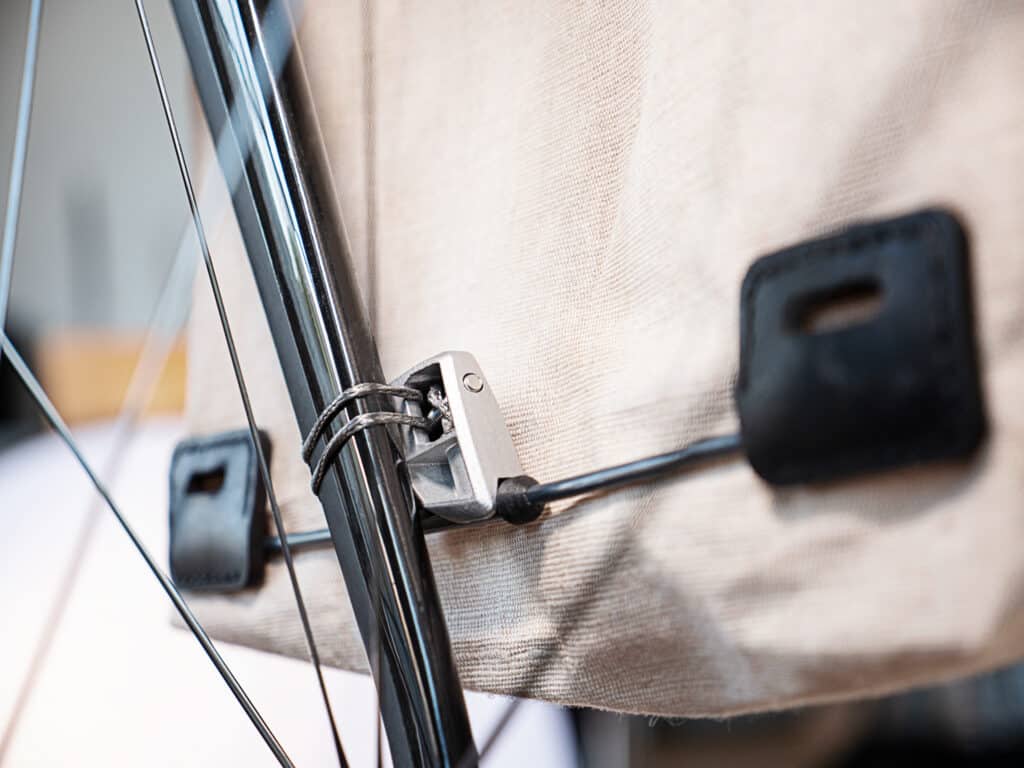 Fixeur Studio [FG-AK/1] took a different approach to commuter cargo transport and set a single-minded goal to develop the world's most compact, ultralightweight cycle bag mount. The Fixeur mount weighs just 28 grams and attaches to most bicycle forks with sturdy Dyneema fiber. To complete the system, Fixeur has designed bags made from a range of materials, including vegetable-tanned Italian leather and mineral-based synthetic fiber bags. They're also pleased with customers who tweak their own bags for use with the mount. Bag handles slip over the handlebar and a slim carbon fiber rod catches the bag to hold it firmly in place. Bag prices range from 30€ to 450€, and each one comes with an alloy Fixeur mount. The Fixeur system will be presented to a wide audience for the first time here at Eurobike.
New developments in commuter accessories are motivated by ease-of-use and ways to make the commuter routine more efficient. I LOCK IT [A5-418] is a Eurobike Gold Award-winning smart bike lock, which is controlled by smartphone (or key fob) to open automatically and is equipped with an intelligent alarm system. Annoyed by the repetitive action of having to affix and lock traditional hardware (U-lock, chain, cable etc.), founders Christian Anuth and Markus Weintraut wanted keyless access and more comfort. What they developed is a device that installs on the rear chainstays and slides an 8 mm hardened steel locking bolt through the wheel spokes to render the wheel immobile. Users who think they may have seen something like this before would be mistaken because I LOCK IT features the world's first spoke avoidance system, which automatically adjusts to avoid damaging spokes. I LOCK IT counts a number of features and accessories to make securing a bike less of an involved process. For example, the automatic opening feature unlocks the device when the paired smartphone is nearby, the 110 dB alarm sounds whenever there's an attempted theft – this also sends real time alerts to the owner's smartphone, and to extend security beyond standalone locking, users can buy an accessory chain or cable that plug into the device. I LOCK IT currently offers two models, the I LOCK IT+ for 149€, and the I LOCK IT GPS for 199€, which gives users GPS live tracking for greater security. There's also an add-on insurance option that's currently only available in Germany.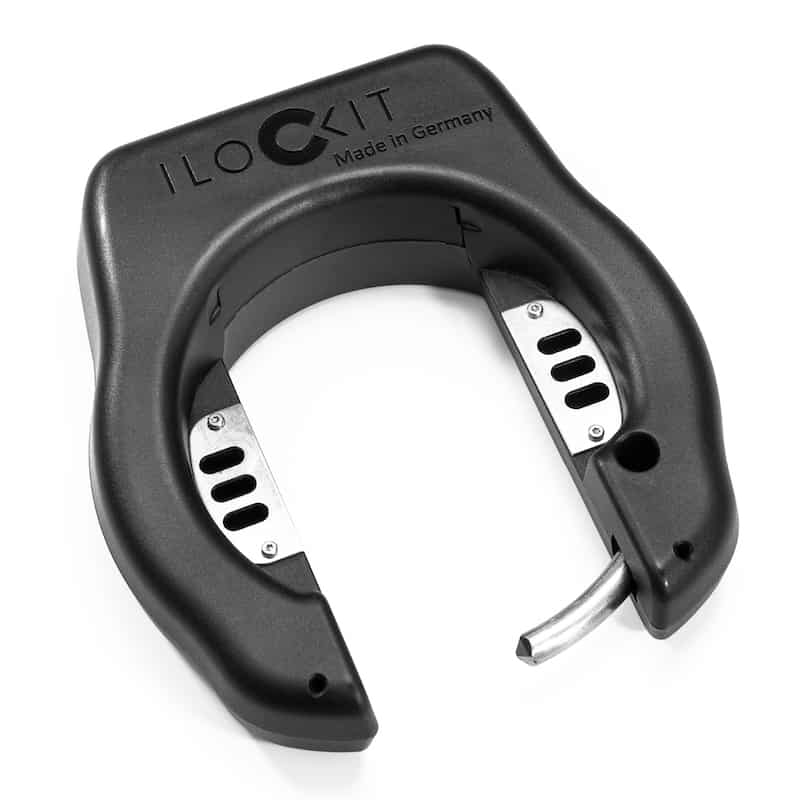 Despite the emphasis on innovation, safety still reigns supreme in commuter accessories. 2020 Eurobike Award finalist, Torch Apparel Ltd. has joined the two in its TorchONE helmet, which is intended for the "new commuter" produced by the COVID pandemic. The helmet was conceived as an all-year-round commuter helmet that improves weight, durability, and weatherproofing characteristics.
The TorchONE features a low profile ergo design with an extra-large integrated light system, four light modes that offer 360 degree visibility, wide air vents for maximum ventilation, removable light panels, and USB3 recharging. Torch Apparel first made the helmet available for pre-order through a Kickstarter campaign last winter. There will be another Kickstarter campaign in the fourth quarter of this year. Availability and pricing are yet to be determined.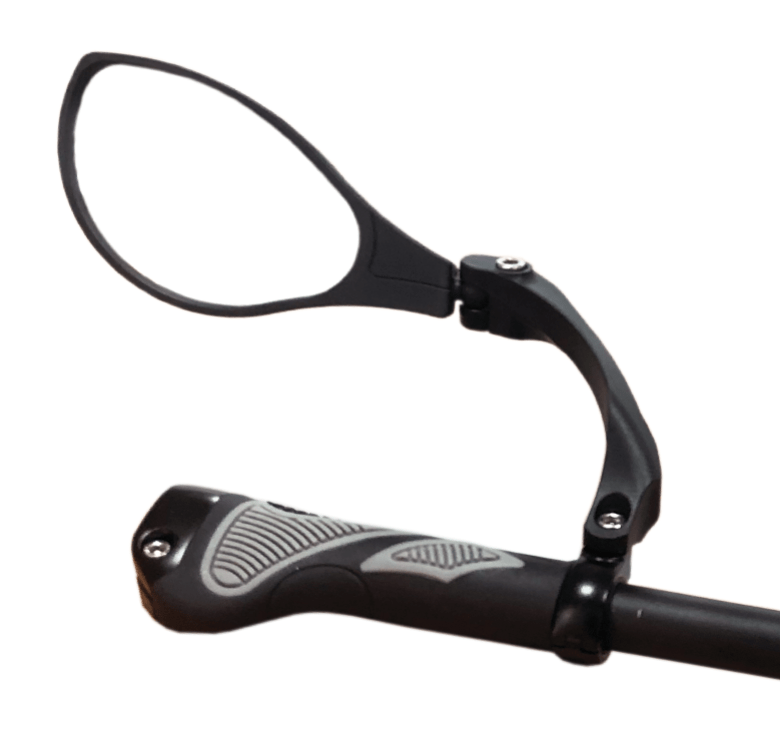 Wet weather diminishes visibility and can be a threat to safety when cyclists can't be seen. Basil [B2-300] is introducing Skane HiVis Rainwear to its successful Skane Rainwear Collection to ensure optimal 360o visibility in all weather. The rainwear for both men and women borrows all the qualities of the Skane collection and boosts them with high-level, all-conditions visibility. The BlueSign approved 10,000 WP / 10,000 MVP lightweight fabric has a Bionic Finish Eco coating and two-way stretch to promote fit and movement. Both the jacket and pants have a full mesh lining for breathability, and extra space in the removable hood to accommodate a bicycle helmet.
Owning one's safety takes a more proactive approach than just being seen. Hafny has designed the HF-M902L/R-FR01 handlebar bike mirror with two different lenses to meet different needs. The HD automotive-grade glass lens is designed with high-speed e-bikes in mind, while the anti-glare blue lens is meant for anyone riding on a sunny day. The mirror body is made of durable fiber-reinforced nylon; the mirror itself has two pivot joints to adjust any desired angle. The new clamp can fit 21-26 mm handlebars.
New accessories demonstrate that commuting by bike is no longer just for utility, but rather for getting from A to B in safe, state-of-the-art style.