The elite-performance X-Eros helmet just got upgraded to make it more aerodynamic, lighter, and safer. Safety Labs gives you the X-Eros 2.0, which takes its aerodynamic profile, dial fit system, and wraparound external shell from the original X-Eros and then boosts it with new features.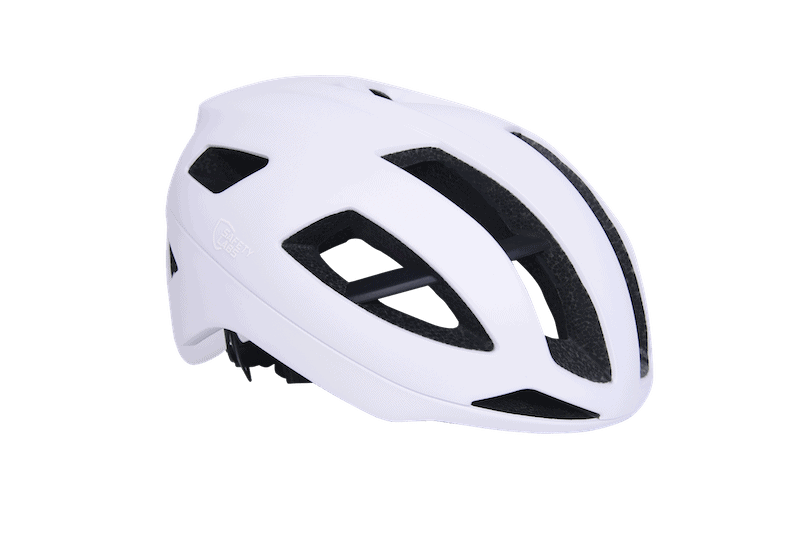 More air vents
The helmet's redesigned in-mold construction now features two top vents for better aerodynamics and two front vents for improved ventilation. This construction method bonds the outer shell to expanded polystyrene (EPS) foam and allows for large air channels to be built into the helmet for better ventilation and entirely hides the EPS foam, which is a design characteristic of a premium helmet.
Lighter weight
Key to the helmet's performance is its fit. Safety Labs has reworked the Pro 360º Adjustment Fit System with three height adjustments and slimmer closures, which also makes it lighter.
Mount for an LED Light
Since we can't all count on making it home before dark, Safety Labs has put safety in its place by adding the option to install an LED light at the rear of the helmet.
No change in pricing
What isn't new or improved is the helmet's price, which remains at a modest 74,99€, same as the original X-Eros.
The X-Eros 2.0 comes in black or white in sizes M (54-57 cm) or L (57-61 cm) and sells for 74,99€. The X-Eros 2.0 is available to order now.
Safety Labs booth B3-303