Taiwan's trade promotion organization TAITRA usually holds a press conference at major bicycle trade shows. As the Taipei Cycle Show went fully virtual, so did the presentation of new products from select Taiwan-based manufacturers who represent "Taiwan Excellence". Their products reflect some of the major trends within the bicycle industry.
While Taipei Cycle online as a virtual format offered a selection of networking and meeting platforms, seminars and work shops, many decision-takers within the industry pointed at a lack of opportunities to scout trends and interesting new products. To make up for this deficit, TAITRA changed the Taiwan Excellence press conference to a live streaming format. Within this format, six Taiwan-based manufacturers got a chance to present a product highlight for the season ahead. The live stream brought together some heavyweights in Taiwan's bicycle industry, and their highlights neatly fitted into some of the larger trends that can be seen on the market.
Road bikes become more versatile…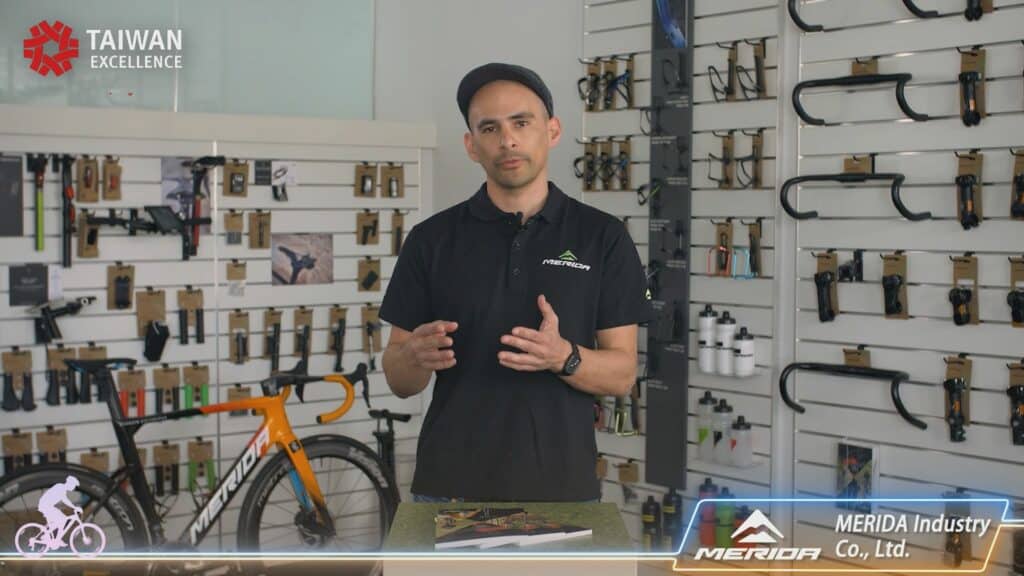 After years of designing road bikes specifically for climbing, sprinting or mastering bad road surfaces, the recent trend is pointing towards more versatility again. And the 4th generation of Merida Bikes' Reacto aero platform reflects this nicely: while the engineers found ways to further advance integration and thus improve aerodynamics, the latest Reacto generation has been built to fit tyres up to 30 mm wide. Combine this with the tubeless technology becoming more and more common on road bikes, and you end up with an incredibly capable machine that cuts through air while being comfortable to ride even on bumpy roads.
… and even tackle unpaved routes!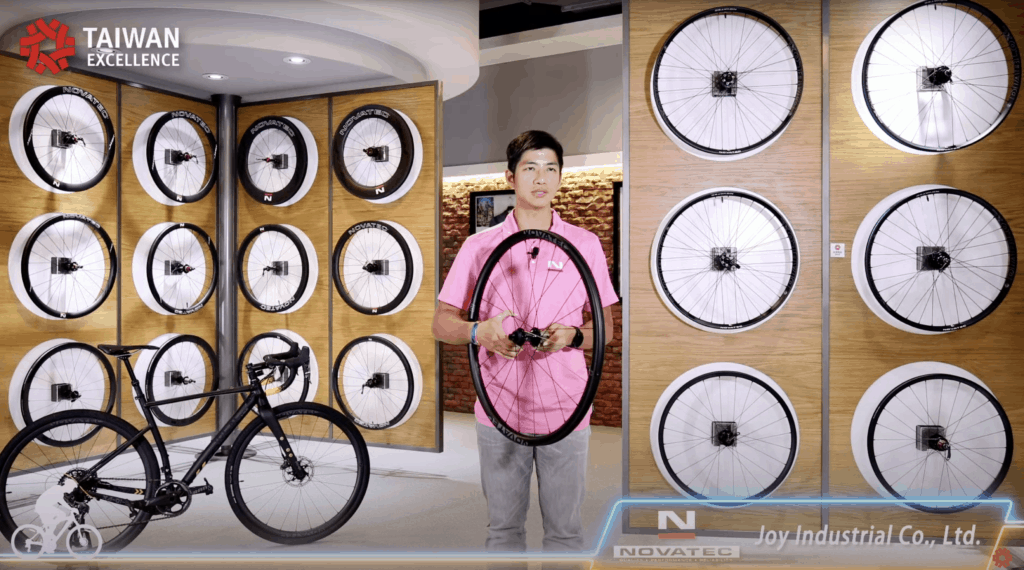 The number of cyclists who want to leave paved roads behind on their drop-bar bikes is growing quickly, and the trend towards gravel and adventure road bikes has been rejuvenating the road bike market in recent years. Dizo Bikes presented their new Grover gravel model at the press conference, highlighting this carbon bike's ability to tackle rough terrain and to fit fenders and carriers front and rear. With the G24, Novatec as one of Taiwan's top wheel manufacturers presented a fitting wheelset that is built around a tubeless-ready and hookless carbon rim. And Maxxis had a new tire that perfectly complements these wheels with their new Receptor gravel model.
Touch chains and rings for e-bikes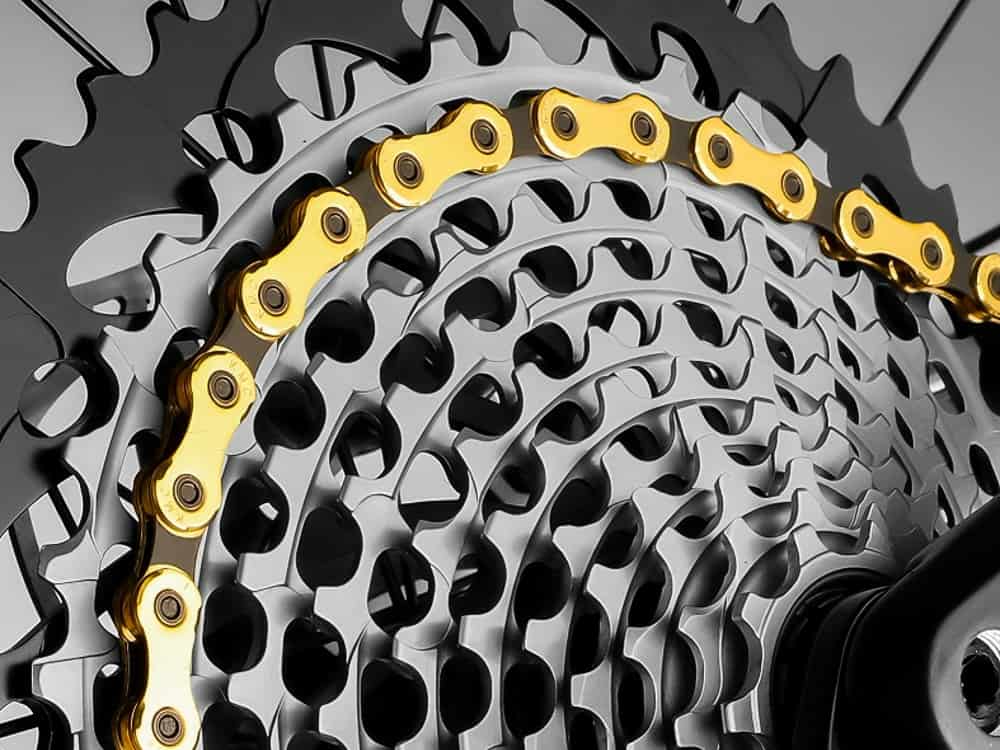 As e-bikes continue to be the most dynamic segment within the bicycle industry, Taiwan's manufacturers have been quick to develop parts to serve the specific needs of bicycles with electrical assistance. One example is KMC: this Tainan-based leading manufacturer of bicycle chains has combined all the features of its proven 12-speed chains with their proprietary Shield Tech riveting technology that makes for much stronger pins and thus a stronger chain. Another growing business area for KMC is aftermarket chain rings for a selection of mid-motors that are advertised to last much longer than the original chain rings.
Flexibility far beyond the mainstream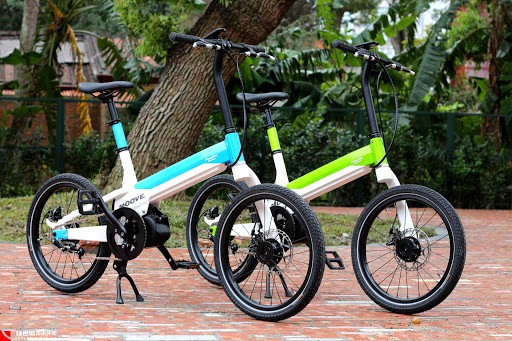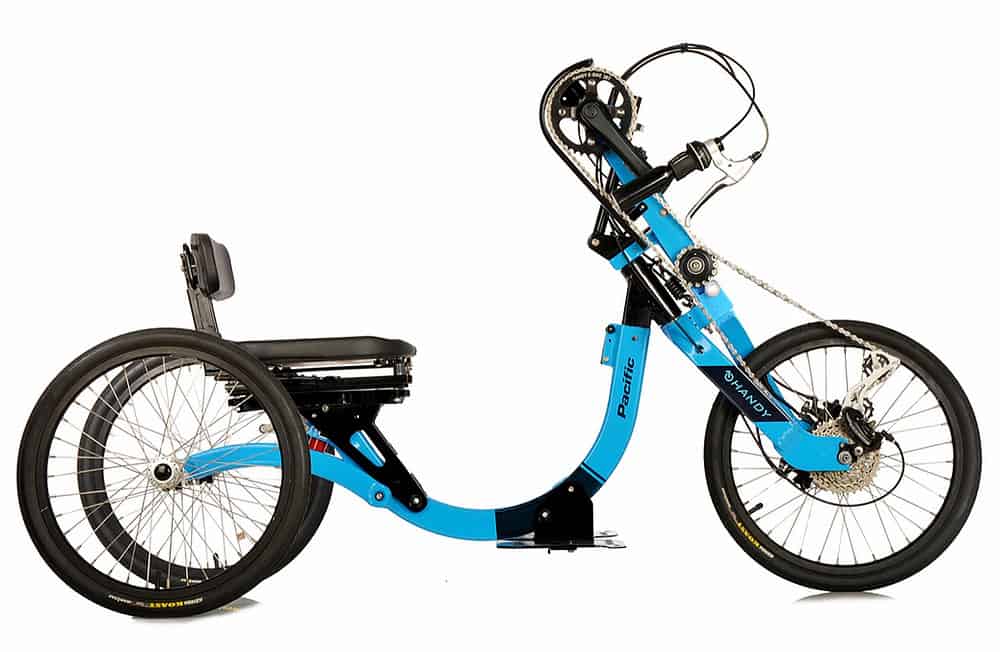 Having been in the business for over 40 years, Pacific Cycles is well-known for being a flexible and high-quality manufacturer that knows how to tweak complicated designs in order to make them easier to produce. At the Taiwan Excellence press conference, Pacific Cycles highlighted two new models: the Moove is a utility e-bike featuring advanced integration and a range of up to 140 kilometers. The Micah on the other hand is highly adjustable regarding its contact points, giving back autonomy on a bike to elderly and handicapped people – and thus getting more people on bicycles.