Due to Covid-19, EUROBIKE 2020 had to be cancelled. However, plans are going full steam ahead for EUROBIKE 2021. Head of EUROBIKE, Stefan Reisinger provides an insight into how the international bike trade fair is changing and why the organisers are confident of holding the 2021 show.
Stefan Reisinger, before we talk about what's coming up, let's take a quick look back. How was 2020 for Messe Friedrichshafen?
Stefan Reisinger: As a company in the events sector, it was a particularly challenging and difficult year. From the beginning of March onwards, we effectively had to cope with a ban on our core business – running trade shows. The only show that ran, was Interboot in September. To relieve the strain on the company, we introduced measures to reduce costs: many employees were unfortunately on short-time hours, exhibition halls were rented out as storage space or even used to set up vaccination centres. The fact that events were cancelled at short notice also proved a challenge for team morale. Many of them, including EUROBIKE and VELOBerlin, had already been prepared to a large extent. In the end, the only event we implemented in the bike sector was the DIGITAL DAYS. The way things developed for us is diametrically opposed to the way things went in the bike industry. While manufacturers were virtually overwhelmed with orders, we were hit particularly hard.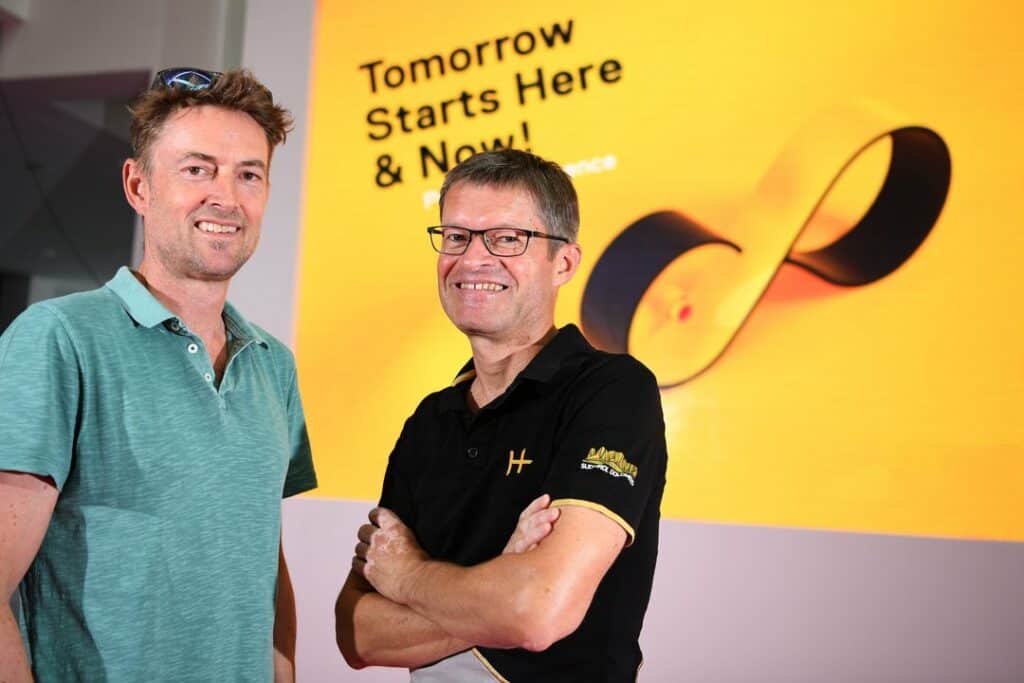 Are digital events, such as the EUROBIKE DIGITAL DAYS a viable concept for the future?
The event was definitely a big success. The premiere edition of the internet conference enjoyed wide reach. Digital formats are very effective for knowledge transfer. We learnt an important lesson though, as did all trade show organisers. Namely, that digital formats are no substitute for a physical trade fair – and never will be." Digital events can help promote dialogue and an exchange of ideas, but cannot replace a live trade show. In future, the ideal thing would be to combine both formats. I hope to see the greatest possible number of people back together here with us. Individual themes and blocks could be additionally supported by streaming them using digital formats. A big, physical, live event – supported by selected digital elements. This is what the future will look like, and I'm confident that it will work.
EUROBIKE has always been an international industry get-together. Do you expect to welcome guests from abroad this year?
Our objective remains the same: we want to offer an international platform. However, we are aware that this will not be 100 per cent possible this year. This has less to do with us, and more to do with the familiar external influences – difficulty planning, travel restrictions and quarantine measures. Digital formats can play an important role here, as they continue to provide connection options. This year, if we can manage to bring the European bike industry together, it would be a major achievement.
The European Union is currently discussing the idea of a digital vaccination passport. Will EUROBIKE only be open to those who carry one?
This is bound to come up for discussion, even if the German government is currently not talking about compulsory vaccination. It is going to an issue, especially for events and air travel. We might end up with a kind of compulsory vaccination through the back door, as it were. For now, we first need to wait and see how the situation develops and then take appropriate action. In addition, we will be applying our experience and measures for our own hygiene concept to ensure the safe and healthy execution of the event, as we did at Interboot 2020.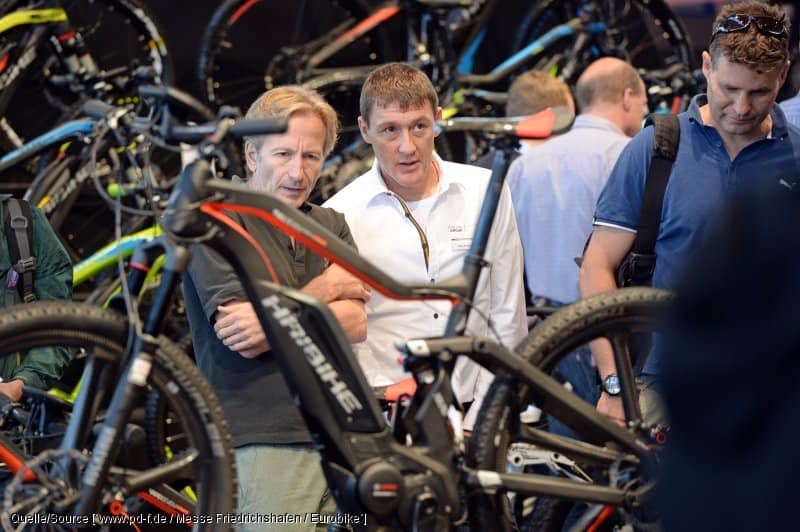 In recent years, several famous international consumer trade shows have ceased to operate or have experienced major difficulties: CeBit, Photokina, Geneva International Motor Show (GIMS), to name but a few. What makes you think that EUROBIKE will continue to be an important part of the trade show calendar in future?
I often get asked this. The simple answer is: because we have such a great product. Bikes have a high emotional value for consumers. People want to touch them, test ride them, try out the alternatives – seeing and experiencing products live is something that requires customised solutions. And of course, service at retailers plays an important role. As a bike trade show, we're in the same boat as the bike retailer sector itself. Bikes are presented at trade shows and events and then sold mainly by specialist retailers. This is something that will continue in future.
Has the concept of a B2B trade show had its day, as ever greater numbers of bike manufacturers move away from traditional seasonal planning?
The idea of a classic order fair for the bike industry is definitely out of date. Trade shows have a very different function to what they did ten, twenty years ago. We see ourselves as a kind of annual class reunion. And this is what many industry players have requested. Whether it takes place in September, June or even February is initially irrelevant. What is important is to have a common industry platform, to exchange ideas, exhibit brands and products both inside and outside the industry, to act as a vehicle for cycling, for political messages and for end consumers – enthusiasts, fans, young riders and future users. This is the platform that everybody wants and we can deliver it.