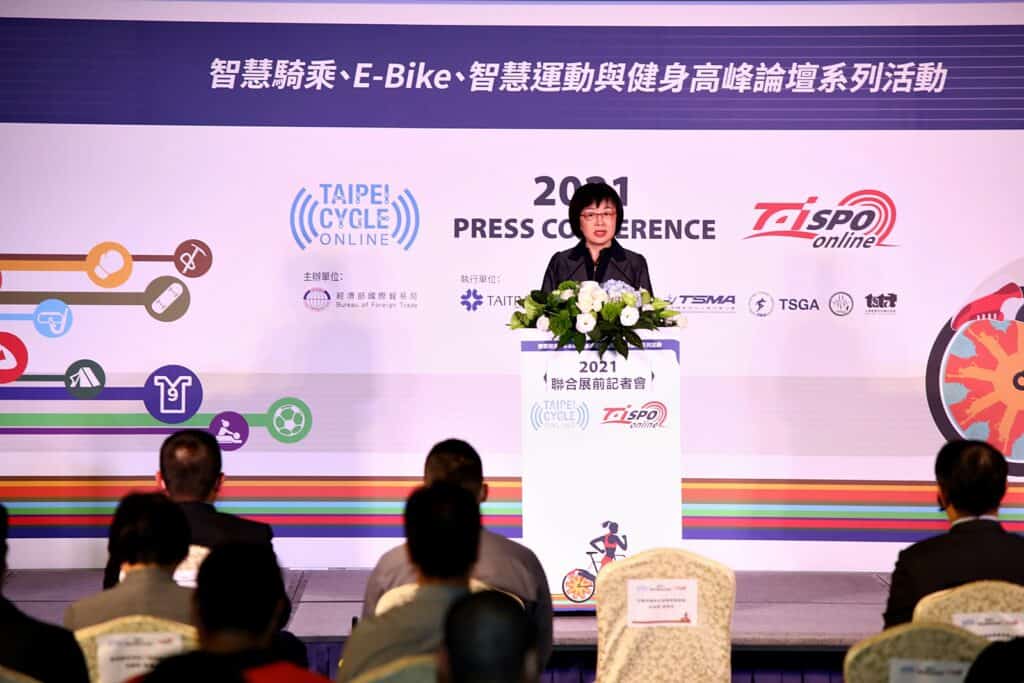 Taipei Cycle held a press conference (video link below) February 24 to announce the show's d&i award winners and look forward to the first Taipei Cycle Online Show. Opening remarks were given by Ms. Leonor F. M. Lin, President & CEO, Taiwan External Trade Development Council (TAITRA) and Mr. Steve Chien, Representative, Taiwan Bicycle Association and President of Fairly Bike Manufacturing Co., Ltd and Mr. Paul Yang, President of Taiwan Sporting Goods Manufacturers Association. A video was then played giving a sneak peek at some of the booths on display at the event.

In her opening remarks, Ms. Lin's discussed how Taiwan's E-Bikes exports have been the biggest driving force for industry growth this past year, with a value almost as high as that of complete bikes. Exports grew by 18% in volume and 14% in value from 2019 to 2020. This equates to 760,000 units of E-Bikes exported in 2020 worth 987 million USD. Top export markets for E-Bikes last year in terms of units sold were the Netherlands (41.08%), the US (22.08%), Germany (6.17%) and the UK (4.69%)
E-Bikes will feature prominently in the upcoming Taipei Cycle Online Show, scheduled to take place March 3 – March 31. It aims to be the best networking platform for industry professionals, helping bring all 252 exhibitors closer to global buyers. International exhibitors now comprise 24% of the total exhibitors at Taipei Cycle Online, hailing from different 22 countries.