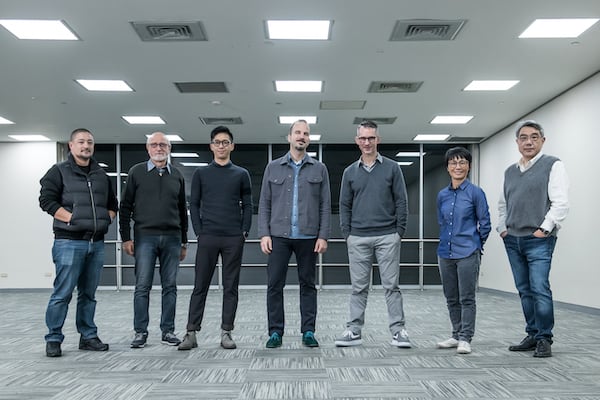 The Covid19 pandemic may have kept the Taipei Cycle Show from going ahead as a physical trade show. But as the bicycle industry keeps innovating, Taiwan's External Trade Development Council (TAITRA) and Taiwan Bicycle Association agreed with iF Design Asia to go ahead with the d & i Awards.
The prize-giving ceremony was held in Taipei February 24, with the six winners of the coveted Gold Awards representing major trends within the industry. Apart from these six winners, another 32 products got a d& i Award. Without any doubt, the electrification of the bicycle has been a dominating trend throughout the last 10 years – and a trend that Taiwan's bicycle industry has been profiting from in particular. So it does not come as a surprise that three of the products honored with a d & i Gold Award by the jury of seven experts fit in this category.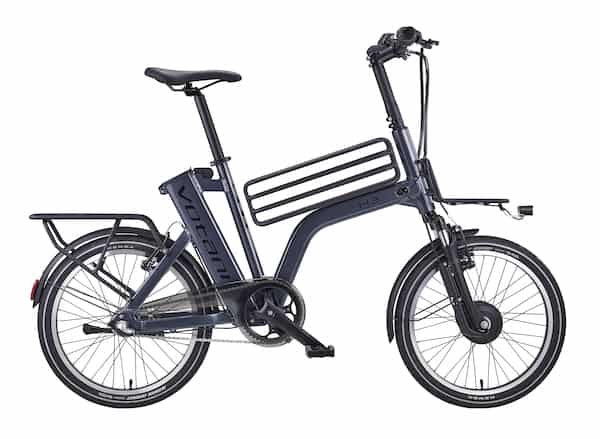 With the Votani brand, Taiwan's big electronics player Darfon is serving the needs of utility cyclists and makes their lives easier with electric assistance. With carriers up front and in the back and a dedicated transport basket mounted on the top tube, Votani's H3 model is ready to transport more than just some essentials. Thanks to its small wheels this e-bike is compact enough to park in city centers and lightweight enough to blend agility with easy handling, and the jury stressed its comfort and smoothness when riding.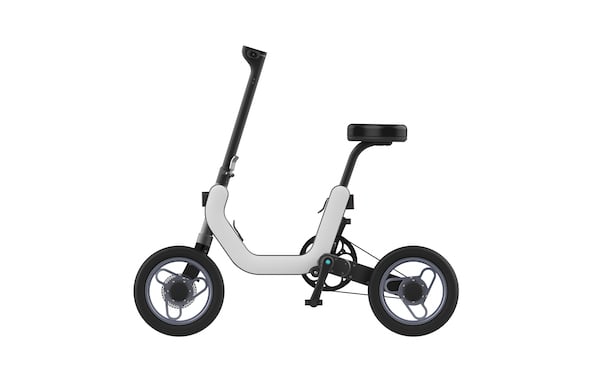 Even more compact than Votani's awarded H3 model, the Gmigo One from Chinese manufacturer Tianjin Jidian Road Technology is designed for young people looking for an environmentally friendly means of transport in dense urban settings. The Gmigo One combines a magnesium alloy frame with small-diameter wheels and a selection of modular accessories that add entertainment and smart functionality to the bike's utility. With the seat tube and seat and the entire drive train being detachable, the Gmigo One can be converted to be either an e-scooter or a very compact urban e-bike.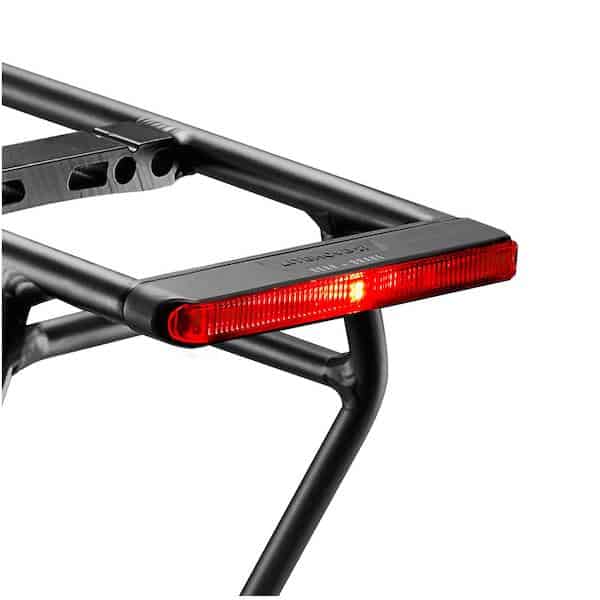 Built specifically for e-bikes, Litemove's TA e-Bike Taillight is powered by the e-bike's battery and can be mounted to standard carrier mounts or neatly integrated into the design of a rear carrier. For extra safety, Litemove has added a brake light function. Built from advanced composite materials and featuring chamfered corners to protect it from damage when parking the bike, this rugged rear light also offers proper visibility from the side – which is an important safety feature. The jury complimented Litemove for the high degree of integration and the attention to details that make the lives of bicycle manufacturers easier in assembly.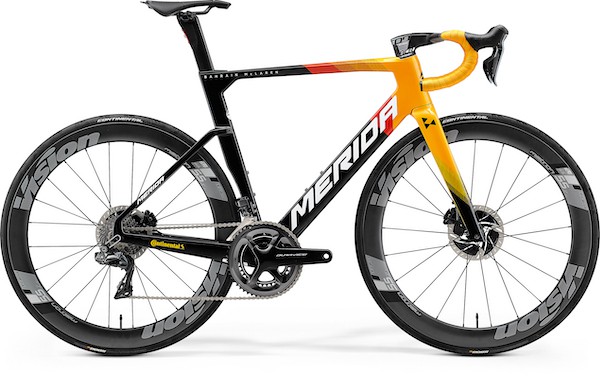 While Litemove's TA eBike Taillight represents both the trend towards e-bikes and advanced integration, Merida's Reacto Team-E model is a prime example of a modern road bike. To keep drag at a minimum and optimize aerodynamics, Merida's R&D department has refined the shapes of all the parts of the carbon frame. Both the wiring of the electronic shifting and the hydraulic brake lines have been fully integrated and routed internally, also thanks to Vision's Metron 5D handlebar and FSA's innovative stem and headset solutions. And since both the frame and the fork fit tires with a width of up to 30 mm, the Reacto Team-E blends World Tour-level performance and state-of-the-art components throughout with an amazing degree of comfort.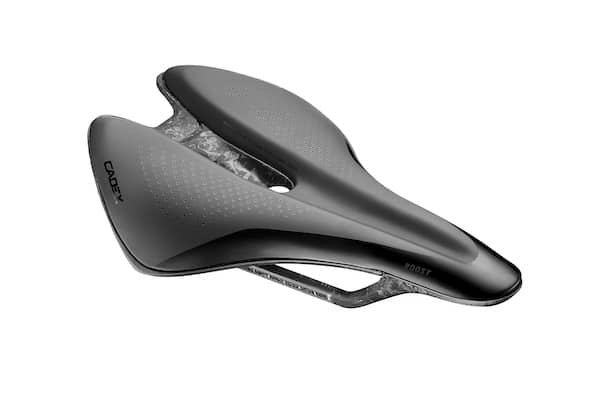 The times where ergonomics and comfort were frowned upon by athletes have long gone. Pain and discomfort do not make anyone faster, but contact points that offer a proper fit do. For its top-of-the-line Boost saddle, Giant's parts subsidiary Cadex combines a short shape and an articulated recess in the middle section with a two-piece advanced forged composite frame and the innovative Particle flow technology for the padding. Thanks to this combination, the Boost saddle offers a rare blend of very light weight, flawless build quality and comfort for long rides, resulting from the elimination of commonly known pressure points. The jury was particularly impressed by the comfort offered by such a light weight and race-oriented saddle.Last but not least, the bicycle industry is looking to become more inclusive and diverse not just in its top ranks but also regarding its customers. Giant has been an early mover in this aspect with Bonnie Tu building up Liv as Giant's offering for women. Over the years this offering has become truly comprehensive, and Liv's Tropic Collection of bikewear is the latest addition. Combining the latest in functional garments with high quality paddings and refreshing colours and patterns that reverberate the flora and fauna of the tropics, Liv's Tropic Collection convinced the jury with its functionality, refreshing looks and attention to details regarding the specific needs of female cyclists.