For Taiwan's bicycle industry, the biggest growth in turnover has come from e-bikes in recent years. With Astro and Darfon, two big players from Taiwan are now joining forces to speed up the development of e-bikes that offer advances in integration and connectivity.
When it comes to OEM and ODM manufacturing of alloy and carbon frames, Astro Engineering is a big player in Taiwan's bicycle industry. With its headquarters in Changhua City and two factories in Vietnam, Astro is a key supplier to various brands and well positioned to profit from the growing e-bike market. Recently the company has made headlines for investing in automatic processes to produce frames more efficiently. Darfon Electronics Corp. on the other hand has its roots in Taiwan's tech industry. With its BESV and Votani brands and a range of batteries and electronic components, Darfon already has a solid foothold in the e-bike segment. Since early 2019, Darfon holds a majority stake in Kenstone Metal, adding assembly services to its portfolio and in September 2020, Darfon became the majority owner of Hsinchu-based battery specialist TD Hitech Energy.
To further strengthen their respective positions as suppliers and profit from the increased demand for e-bikes with advanced integration and connectivity solutions, Astro Engineering and Darfon Electronics Corp have decided to join forces. On February 1st, they formed a strategic alliance under the name Astro Tech Co. Ltd, combining both companies' know-how regarding frame design and building on one hand and electronics, batteries and connectivity solutions on the other. Apart from bringing together these much sought-after services, Astro Tech is also an example of vertical integration, bundling the services of frame, battery and electronics development with an assembly specialist, covering many bases on the way from concept to finished products.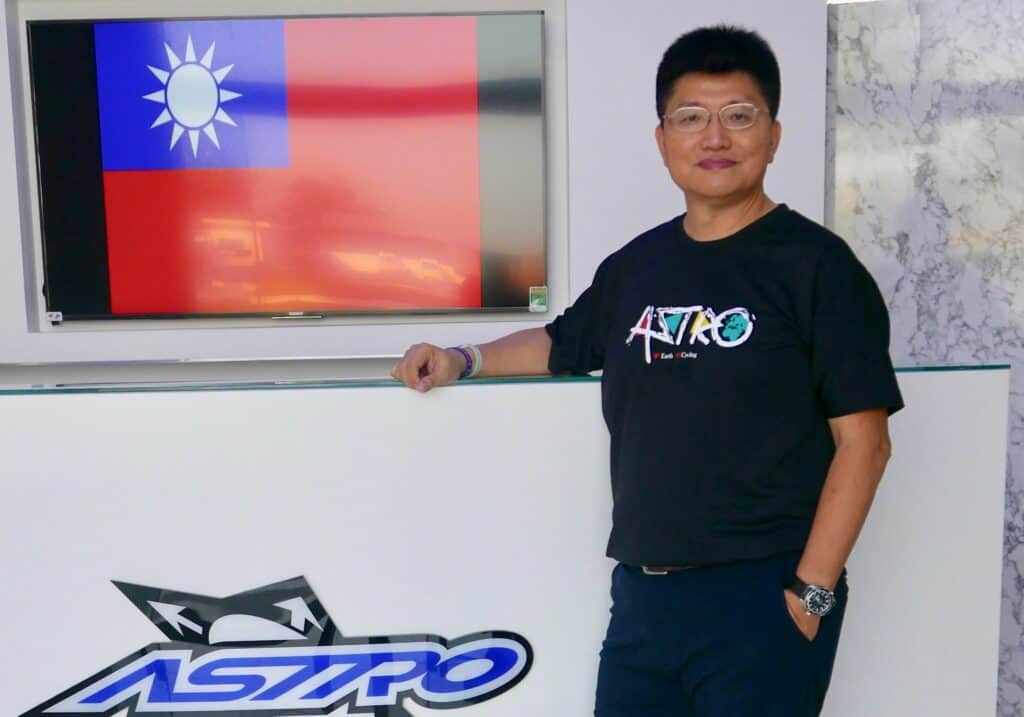 Astro Tech's General Manager Samuel Hu commented: "Astro's original management team will collaborate with Darfon's professional electronic crew together to serve as the most competitive strategic alliance to conceive brand new design and innovative solution for the e-bike industry, and create a win-win situation."