Various analysts expect the market for e-bikes to increase tenfold or more by 2030. These predictions are attracting new suppliers who enter the bicycle industry as they face eroding orders from the automotive industry
According to various studies, the volume of the e-bike and pedelec market may well multiply within ten years – especially so if the investments in cycling infrastructure are stepped up, increasing the safety of cyclists in traffic. If these predictions are to become true, the existing suppliers will struggle to meet the demand. Seen this obvious imbalance between current production capacities and a rapidly growing demand, you'd expect new players to enter the market for electric assistance drives. As a short-term effect of the pandemic-induced crisis, Continental as a large automotive supplier has done the exact opposite, shutting down its pedelec division to focus on its core business.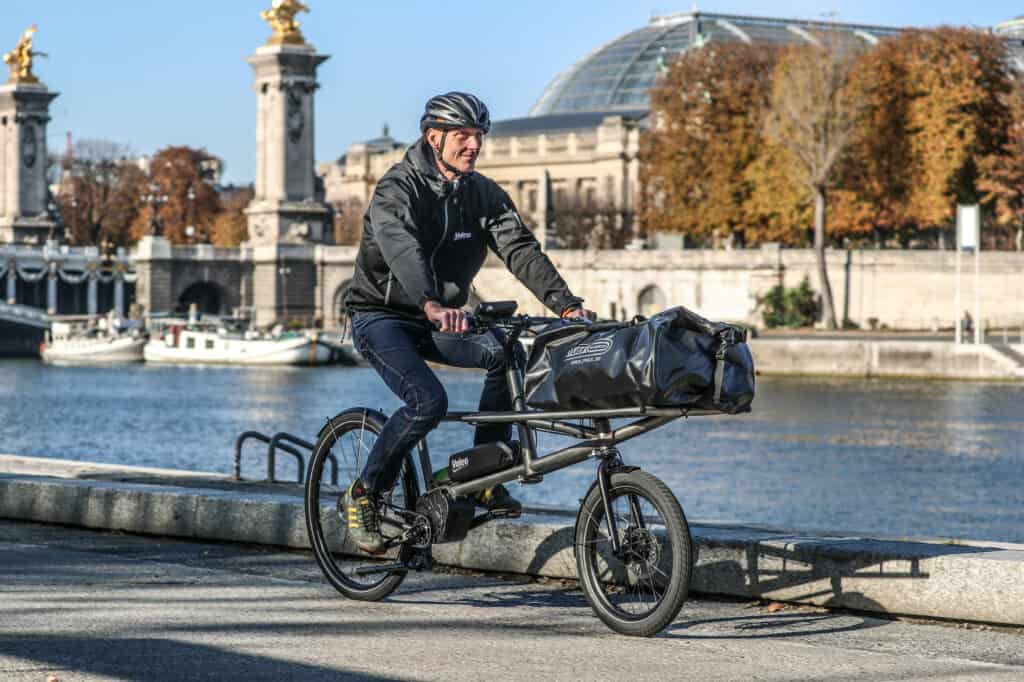 Valeo, a French automotive supplier that has a yearly turnover of EUR 19 billion is now aiming at the growing e-bike market. Dubbed the 'Smart E-bike System' for now, this mid-motor from France runs on 48 Volts, promising more efficiency and shorter charging times. And it can deliver a massive torque of up to 130 Nm – that is twice the amount some other mid-motors have on offer. This and the fact that Valeo's mid-motor can multiply the effort of the rider up to the eightfold (most existing motors sit in a range of cranking out 3.4 to 4 times the power input of the rider) seems to aim at applications where a lot of support is needed – think heavy cargo bikes for commercial use an example.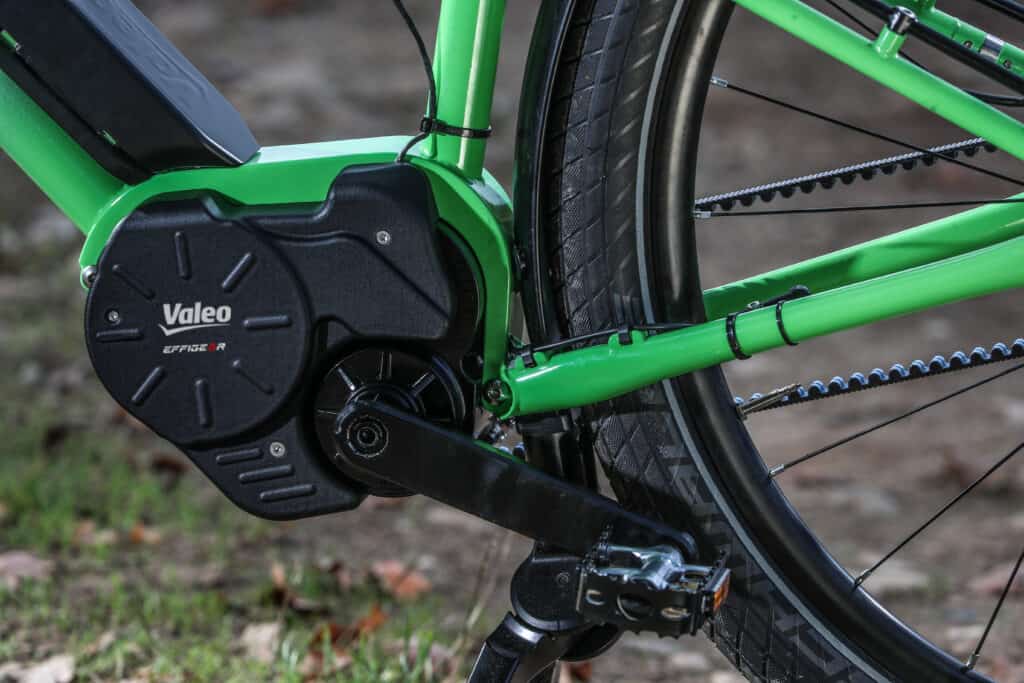 While the motor unit looks pretty big, there's a good explanation for this: Teaming up with its compatriots Effigear who are specialized in compact internal transmission gearboxes for bicycles, Valeo has integrated an adaptive automatic shifting system into its mid-motor. This allows for the use of a beltdrive rather than a chain and a more symmetric rear wheel with less dish and more strength. While Valeo has had some sample frames built for testing purposes, the French manufacturer has no ambitions to bring e-bikes of its own to the market. Instead, Valeo considers itself a pure OE partner and supplier of electronic components – which has been the companies core competence for years, leading to a current output of 30 million electric machines per year.
As Valeo's chairman and CEO Jacques Aschenbroich puts it: "One of Valeo's key strategic focuses is accelerating its expansion in the emerging markets for new "zero-emissions" mobility, including electric small city vehicles, electric motorcycles and scooters, last-mile autonomous delivery droids and electric bikes. To do this, we are leveraging and adapting the technological platforms that we developed for the automotive industry."