Thanks to clever technology, lights have gone from providing simple visibility to encompassing units capable of helping you navigate, alert other road users to your intentions, or even locate a lost bicycle. With braking sensors, indicators, and remote operation, this year's cohort of bicycle lights is smarter than ever.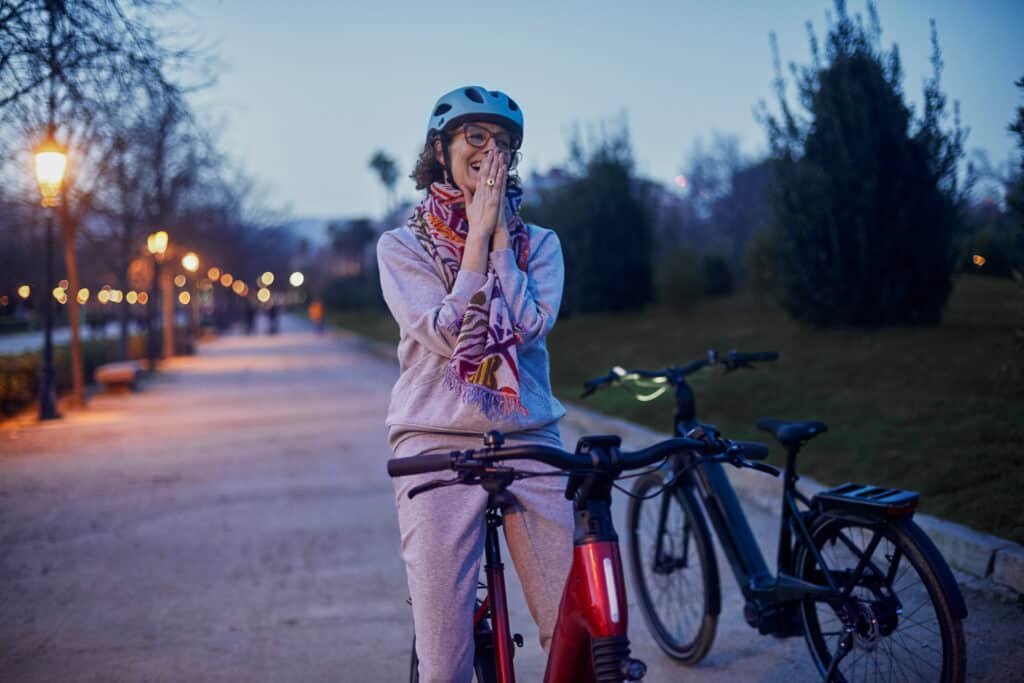 As e-bike design gets ever slicker and more integrated, lighting has increasingly become a standard feature. Spanninga's custom design service has been responsible for some of the best examples of this. Take the lights on the Cannondale Mavaro Neo, whose intelligent daytime running units were designed by Spanninga. Seamlessly integrated into the bike's headtube, here chip-on-board lighting is a permanent feature of the bike, along with a strong selling point for its eventual retailers.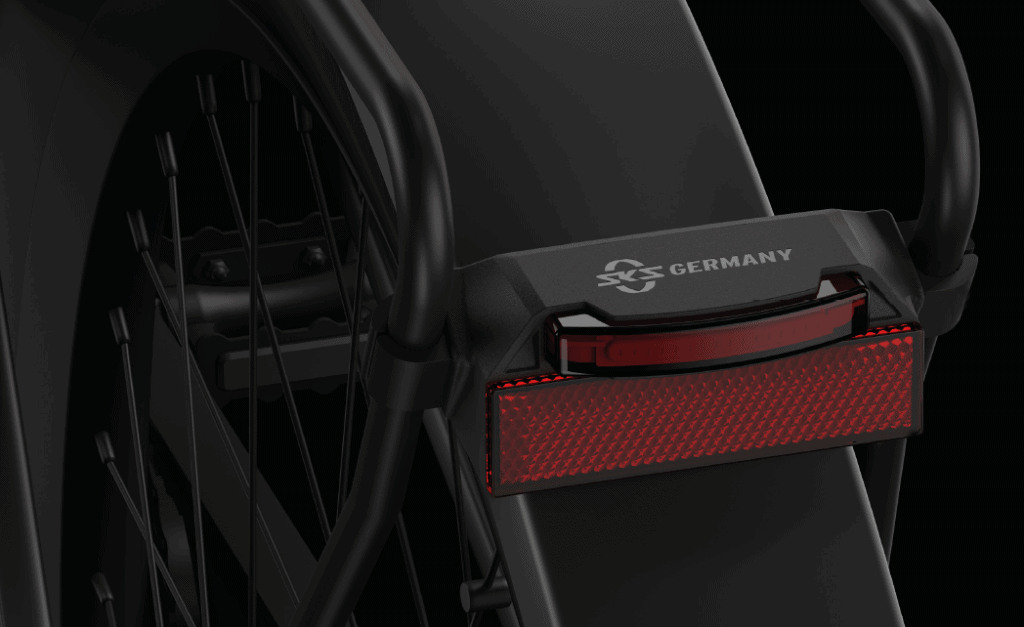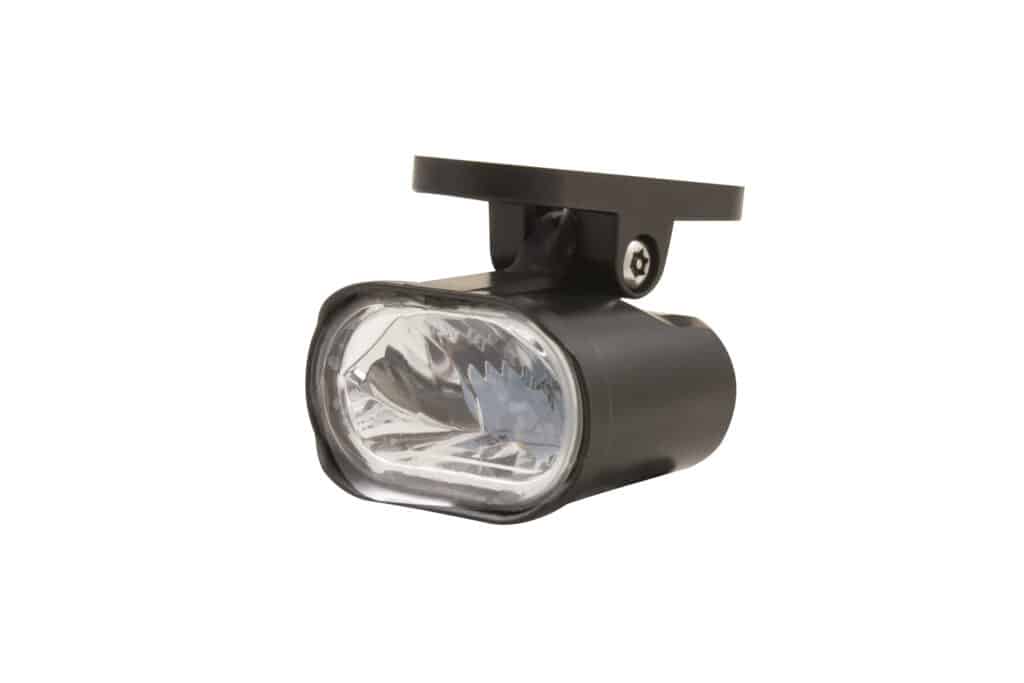 The brand's work isn't restricted to bike makers either. Its partnership with accessory maker SKS has helped the German firm add value to its range of Infinity luggage carriers through the addition of high-quality integrated lighting. Not that this work has taken away from Spanninga's own aftermarket offering. Represented at the show by the Axendo 30+ headlamp for e-bikes, this features a single high-power Luxeon CZ LED. With Reverse Beam technology, it's able to produce an impressive 30 Lux light output in a uniquely dazzle-free beam.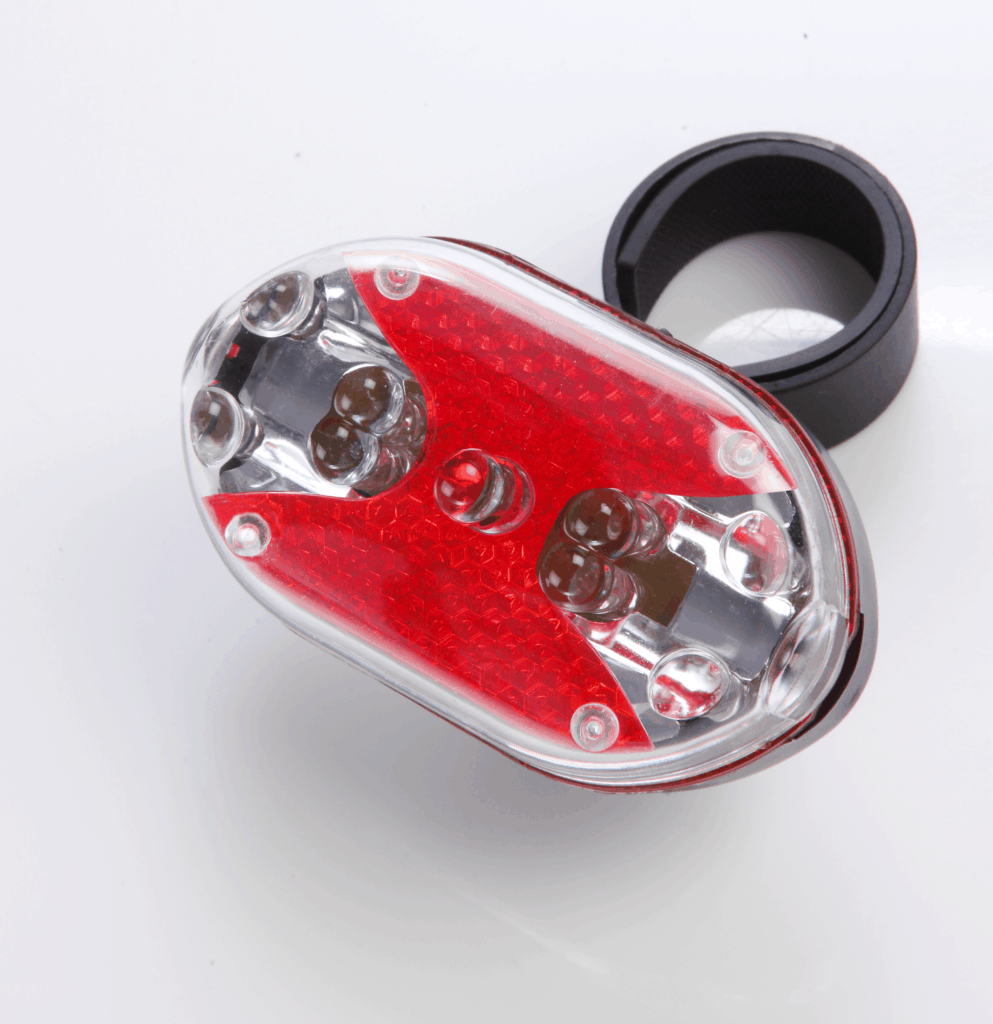 A light that can help you locate your bicycle? Winstouch specialises in smart automotive cameras and sensors. Unsurprisingly, its debut bike light calls on much of this expertise. The result? The firm's WFL-380 Bike Parking Finder rear light pairs with an app to help you locate your bike if you can't remember where you parked it. Showing on a map its exact location, you can even trigger the light remotely using your phone to help you pick out your bike on a busy rack. Perfect for busy cities, or just anyone with poor memory, it also has some other smart features. Among these, a braking sensor that'll alert following traffic to your slowing pace, plus remote control of its six separate flashing modes are standouts.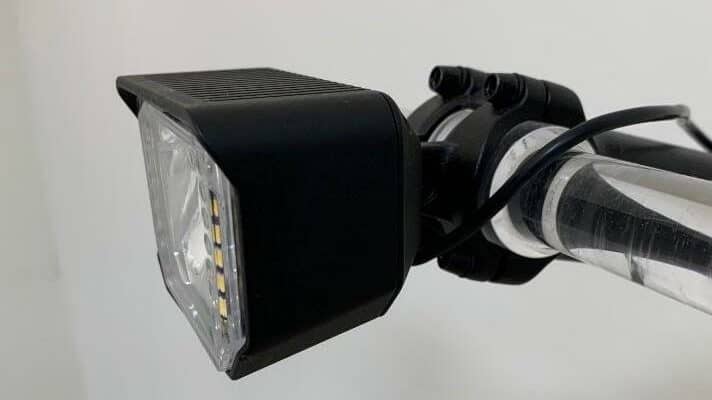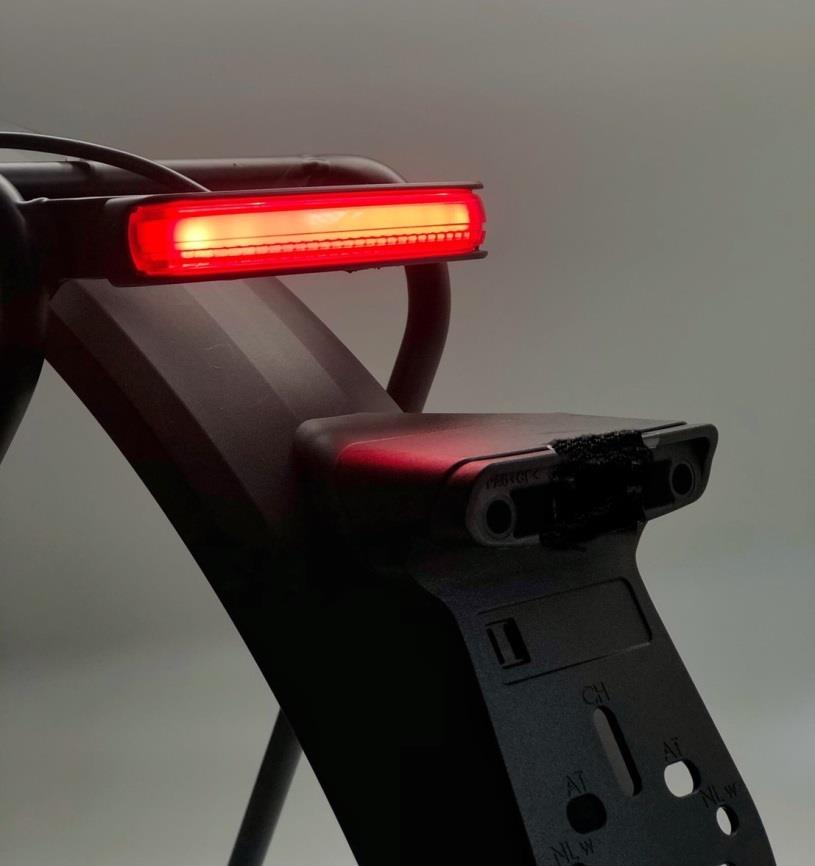 Roxim's range expands further this year with two smart lights. Designed to run off a 12v DC input its latest Z7E features a variable high or low beam design with automatic ambient light control. Allowing the light to turn on and adjust automatically, it can switch between 1,000-1,200-lumens for 400-600-lumens depending on conditions. Using a variety of media to create its different outputs, it can also function as anE-mark certified daytime running light. Also powered by a 12v DC supply, Roxim's slim rear R7EK is a two-in-one rear brake and positional light. With a built-in sensor, it's able to detect changes in speed, allowing it to alert anyone following to your changing velocity. Neatly fitting to a rack, it's ready to be integrated into even the most subtle of bike designs.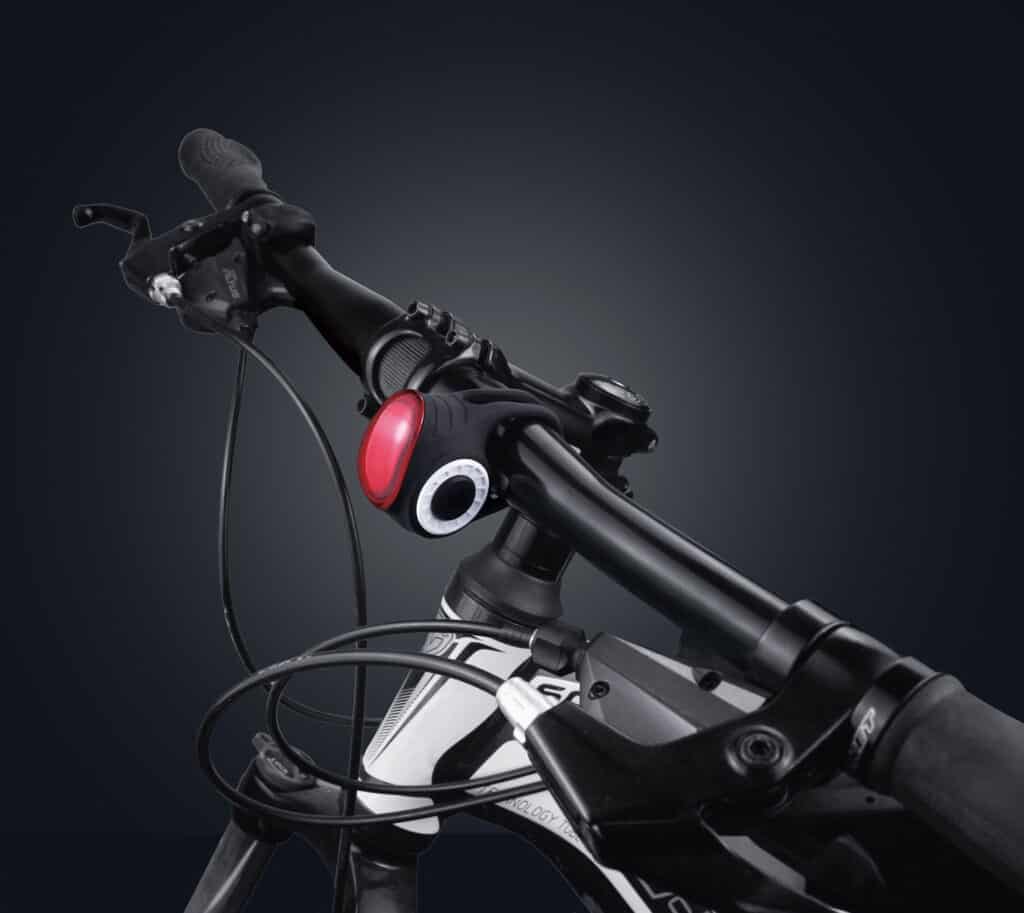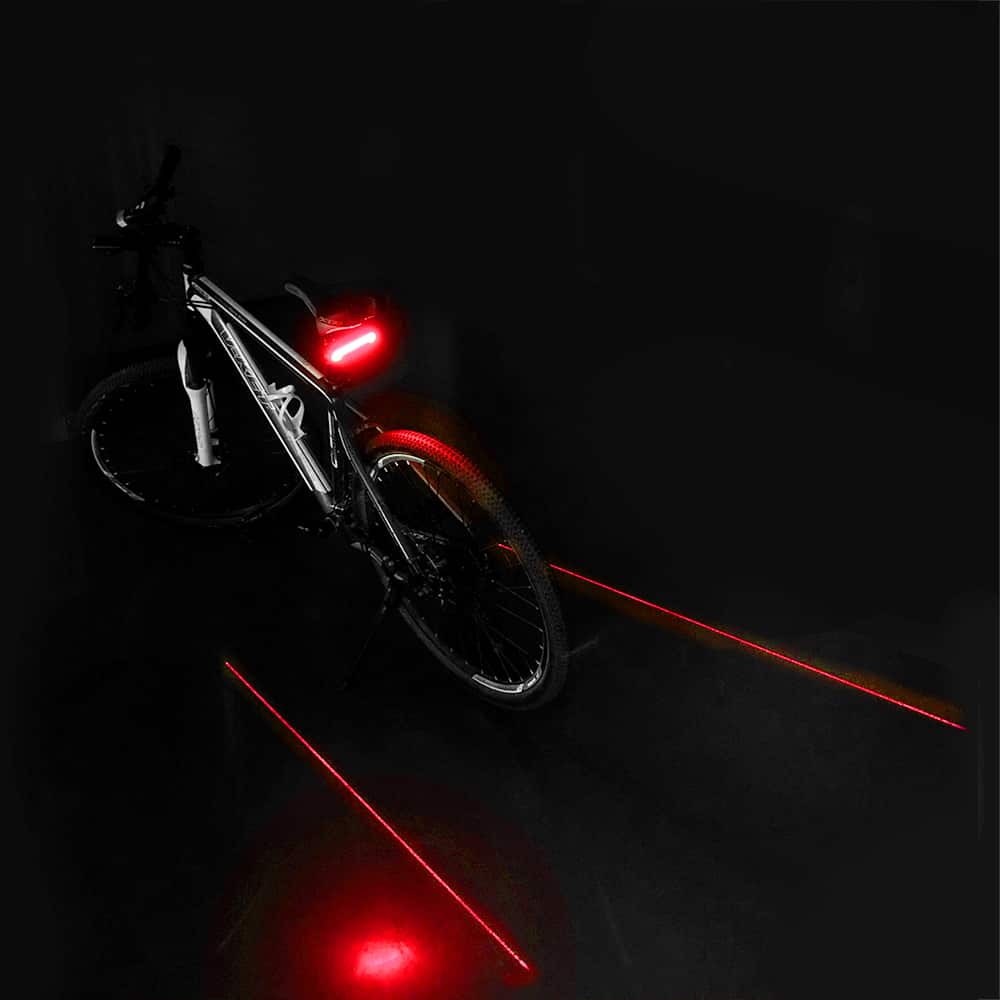 Young, tech-focused firm Meilan is seeking to carve a niche for itself by concentrating solely on smart lights and GPS computers. Combining features such as wireless connectivity, turn signaling, anti-tamper alarms, and audio functions into a single unit, this year it's showing its S3 and X5 lights. The smaller of these, the S3 is a remote-activated rear light that uses an acoustic nanometer with five different tones to alert traffic to your presence. Strapping into place, it also uses its speaker to provide an anti-tamper alarm, while its USB charging point doubles as a reserve battery for powering your phone or other gadgets in an emergency. With even more features, the flagship X5 also includes an accelerometer to allow for a brake light function plus a handlebar-mounted remote that lets you indicate any upcoming turns to following traffic. Even smarter is its laser lane feature. This sees twin lasers project a virtual cycle lane either side of the bike, reminding other traffic of their duty to provide a safe amount of space around the rider.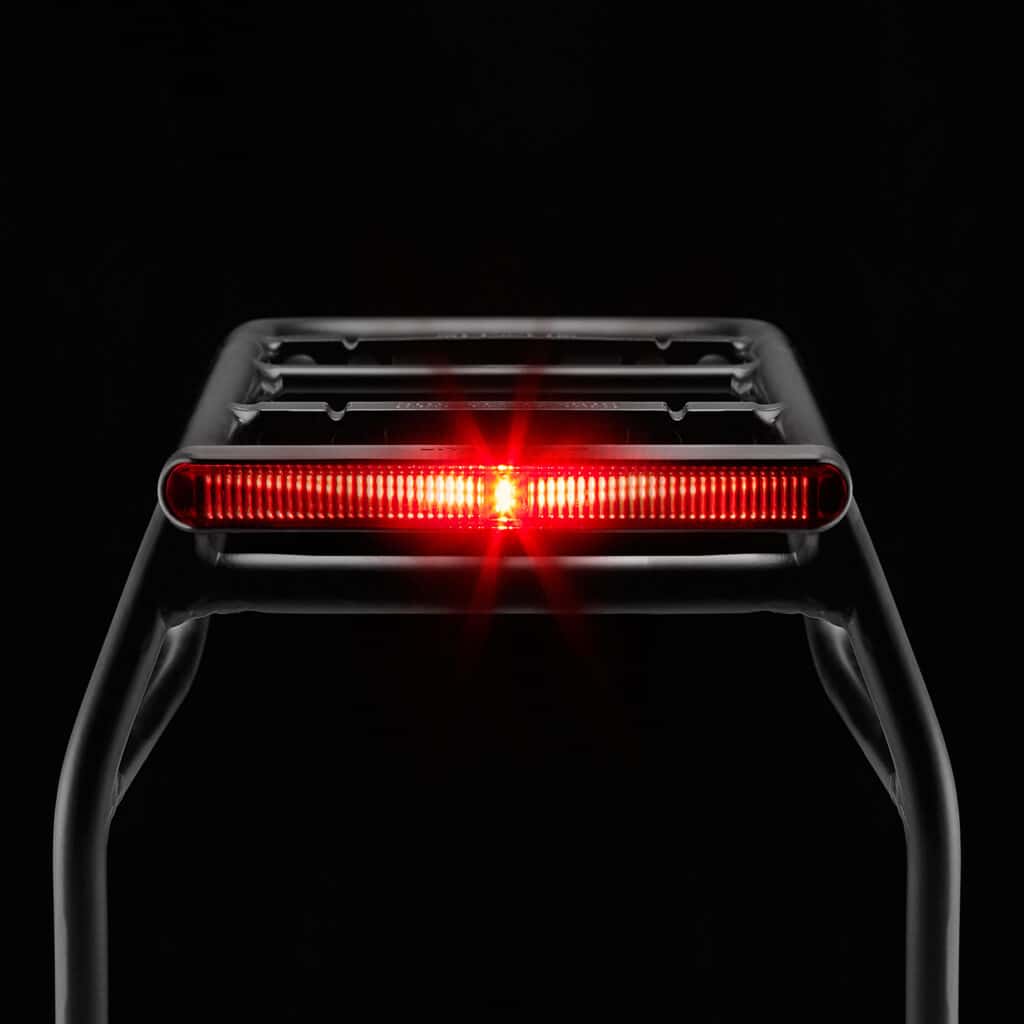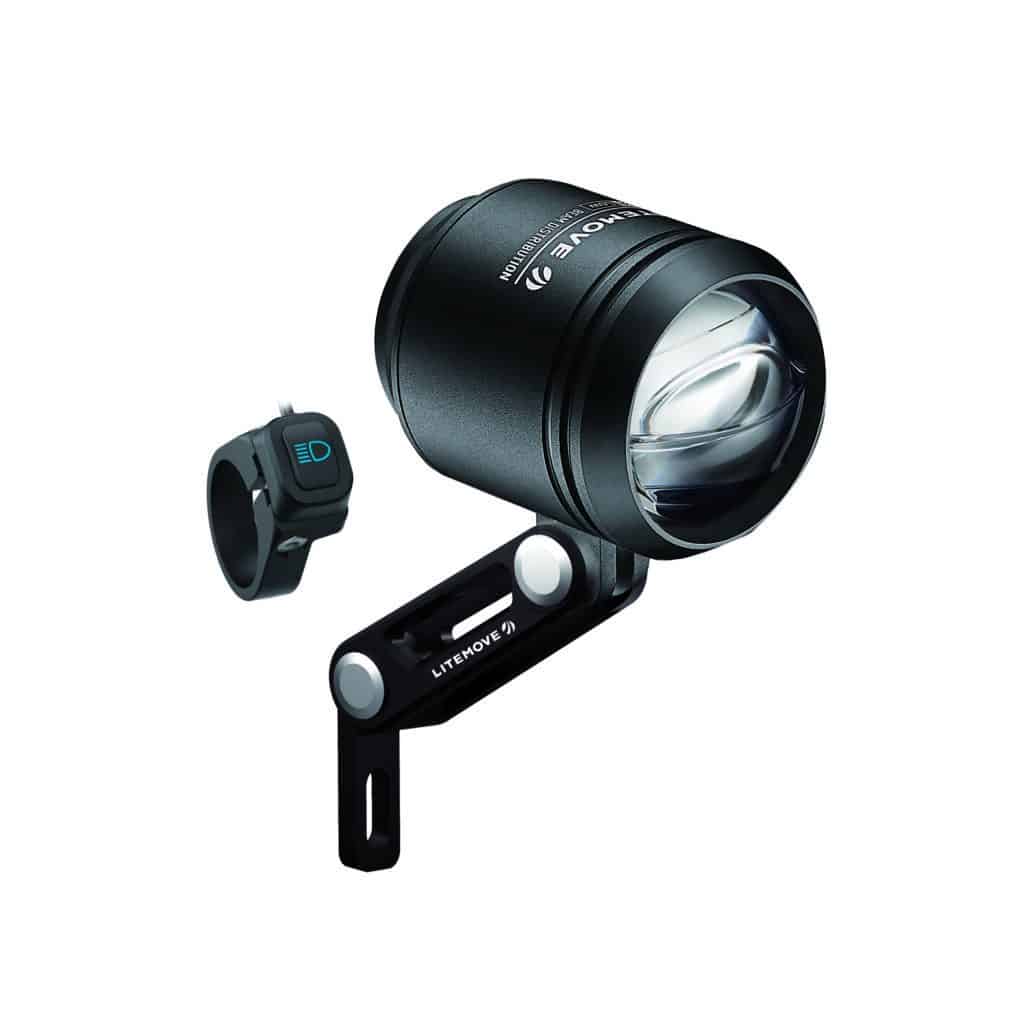 A relatively new name, Litemove is launching at this year's show. Its debut release includes this SE series headlight which is StVZO compliant and EMC tested. Designed to fit multiple locations, brackets are available to attach it to the fork, handlebar, or underneath the stem. Small and compact in diameter, a highly efficient aspheric lens allows for a complex multi-beam pattern that distributes the light's output to where it's needed most. Giving both depth and breadth, the SE series headlights offer illumination from 300 to 750-lumens to suit different applications. In 2020 the design won a coveted Taipei Cycle d&i gold award. Using the same expertise to create bespoke LED lighting systems for two-wheeled vehicles including motorbikes, e-bikes, and e-scooters, Litemove's extensive in-house testing equipment also makes it an ideal partner for OEM projects.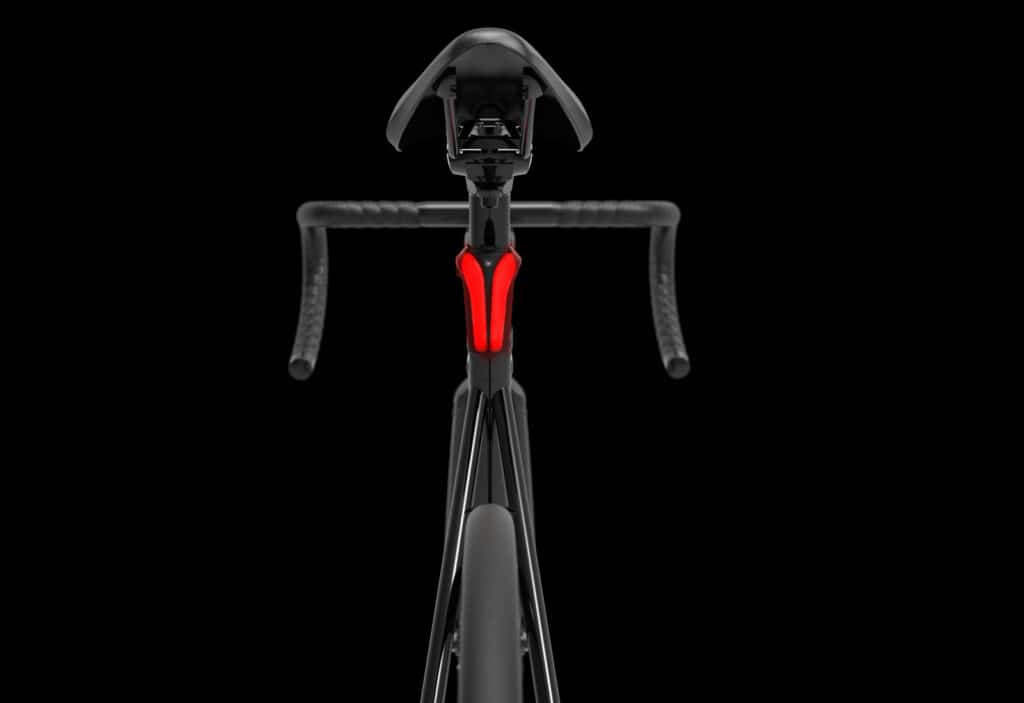 Also commended by the Taipei Cycle d&i committee, Dosun's LR80 is a smart rear light that's always got your back. Not only will it let traffic behind you know as you slow down, but it'll also automatically strobe when hit by the light of any following vehicle. Also scooping the prestigious RedDot Design Award, its sensor and chip-on-board technology are integrated into a stylish and compact conventional seatpost-mounted design allowing it to fit a huge range of bicycles.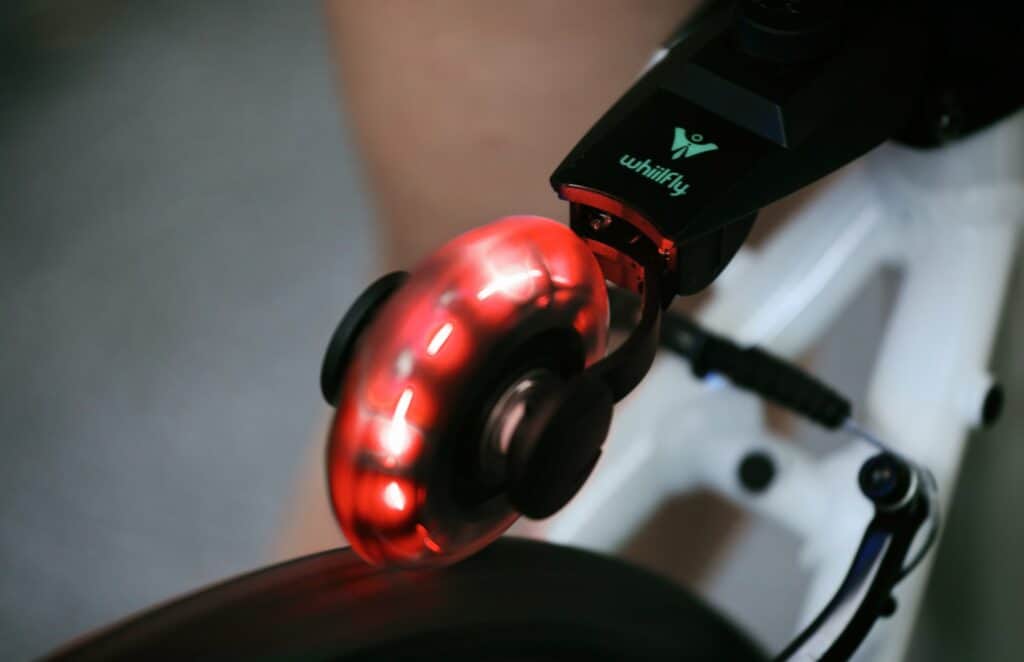 Combining a light, reflector and dynamo in one smart unit, the Whiilight Dynamo consists of a translucent wheel containing LEDs which runs directly above the tyre. Able to be mounted at the front or back of the bike, its internal generator creates little resistance, despite the unit's bright output. Created by four LEDs surrounding the dynamo itself, the light generated is as visible from the side as it is from ahead or behind, giving true 360-degree visibility. Forever doing away with the need for batteries or recharging, the system weighs just 185-grams including its bracket. Able to fit most bikes with smooth tyres, there's also an adaptor available to attach the unit to a mudguard or fender.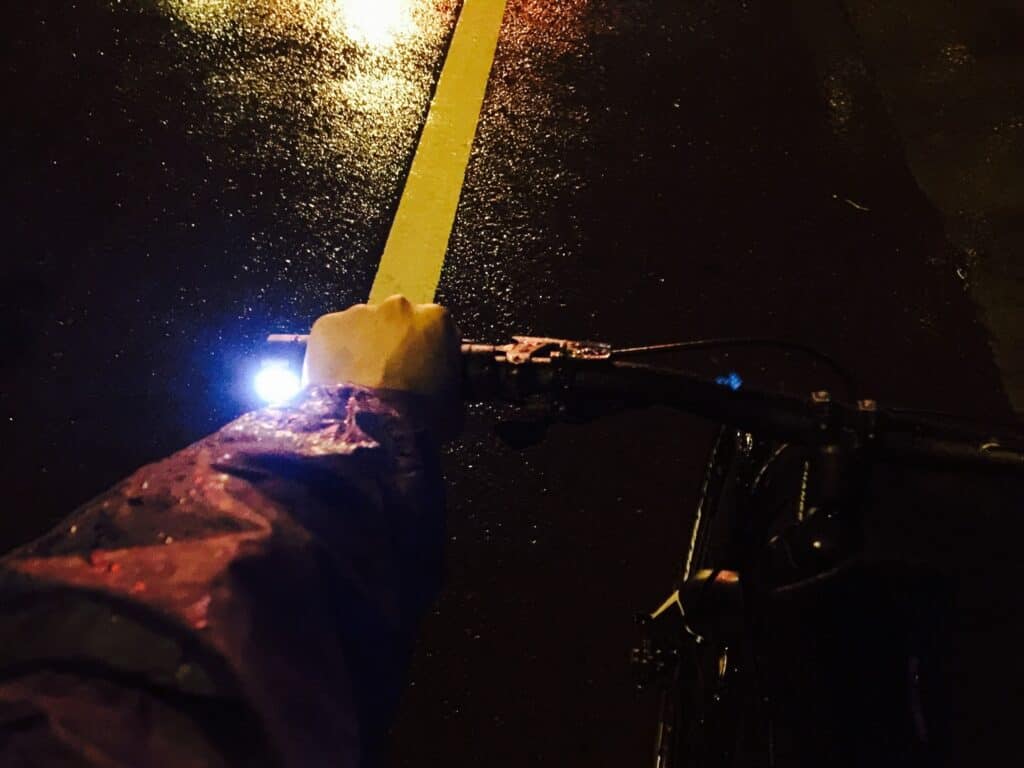 ZJ Design's IB bicycle grips integrate turn signals, brake warning, and headlights into a package barely larger than a conventional lock-on grip. Either one of these USB rechargeable grips can flash direction arrows indicating an upcoming turn, with this being shown on both the front and back to inform traffic either ahead or behind the rider. With a separate set of LEDs alerting following traffic when you decelerate, a dedicated night-riding mode activates bright front and rear lights to keep you visible in the darkness. Able to be operated with just your thumb, there's no need to move your hands from their regular position. Able to retrofit almost all existing handlebars, they'll also fit most electric scooters.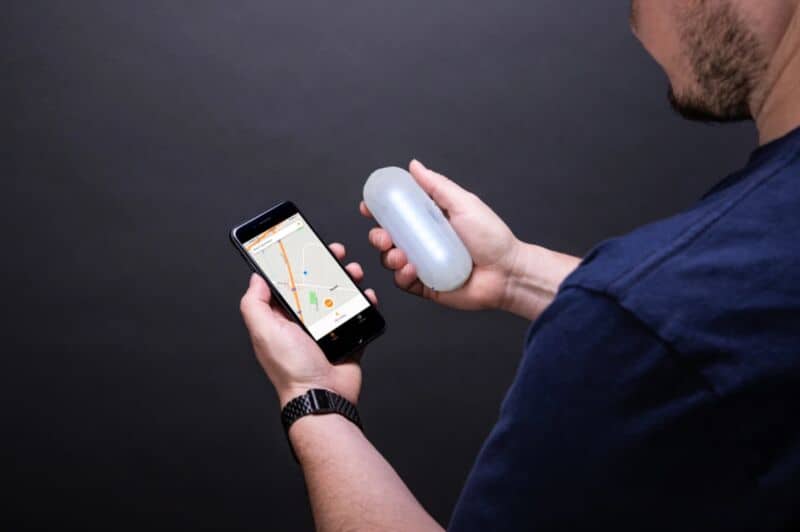 Lumenus' app-controlled, Bluetooth-enabled ioLight is a striking proposition. Looking like a large glowing pebble, it can be easily attached to either bike or rider. Once you've devised your route via the app, it then provides a huge range of smart functions. Most impressively, it'll provide turn signals based on pre-planned journeys. Allowing you to navigate, it'll also alert drivers to any upcoming turns without the need for and additional user input. Similarly, as it recognises that you're approaching an intersection, the ioLight will begin flashing vigorously to alert drivers to your presence. Able to auto-reroute if you change your journey plan, it also includes an accelerometer, allowing for an intelligent brake light function. Billed as the world's smartest bike light, with a 200-lumen output, and battery life of up to 300-hours, its functions are also customizable via your phone.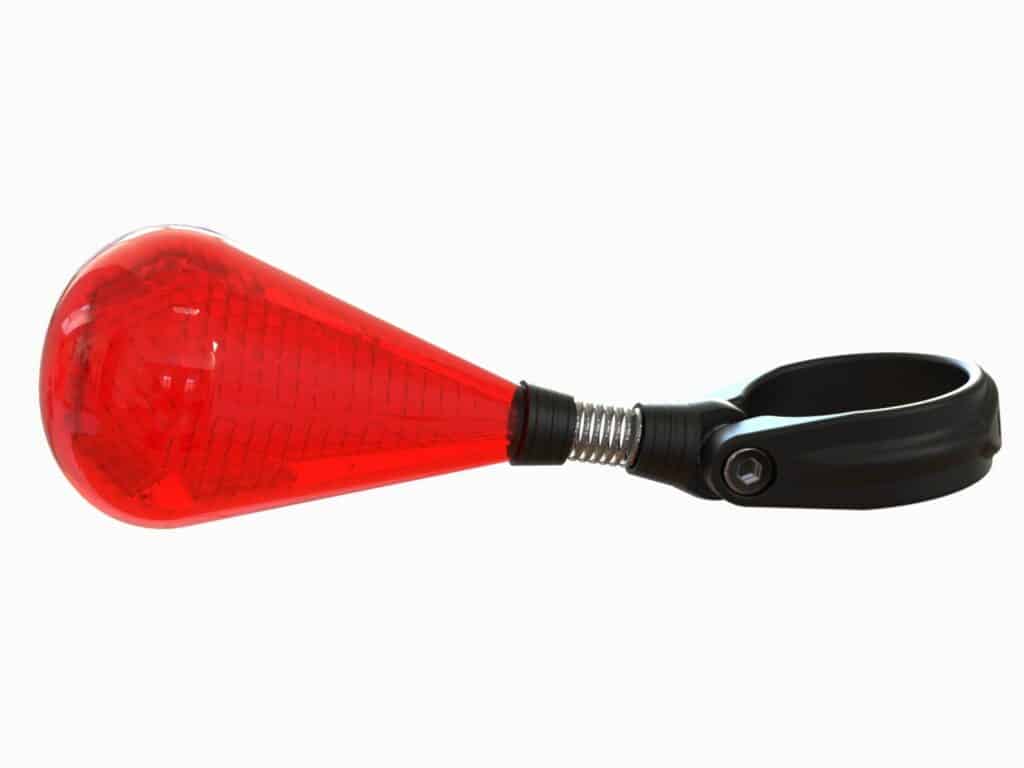 Finally, another Taipei Cycle d&i award-winner, Rooblee isn't a light, but rather the world's first 360-degree safety reflector. Sitting proud of the seatpost, its unique tear-drop shape allows it to return light regardless of the angle from which it's struck. Increasing side-on visibility, the reflector's spring mount also allows for a small degree of natural movement, further helping to capture the attention of other road users. A very clever update to a simple piece of safety equipment, it certainly caught the attention of the iF World Design Guide, which deemed it worthy of its coveted international award.