Keeping you dry and comfortable by deflecting dirt from crucial areas, the best fenders and mudguard sets will look after your bike too…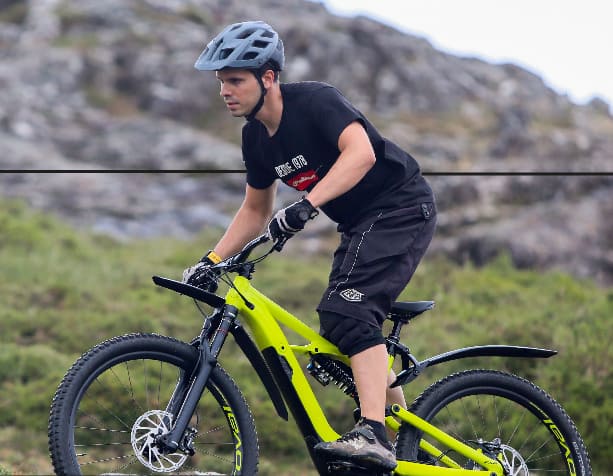 It's hard to think of an upgrade more certain to improve your enjoyment of cycling than a set of mudguards. Making rainy days seem a little sunnier, they'll protect both you and your bike. With as many different styles as there are types of riders, the market has recently expanded to accommodate these various tribes. From full-length models with integrated lighting for the latest e-bikes to lightweight folding options for weight-obsessed bikepackers, we've rounded up some of the most exciting to be found at this year's show.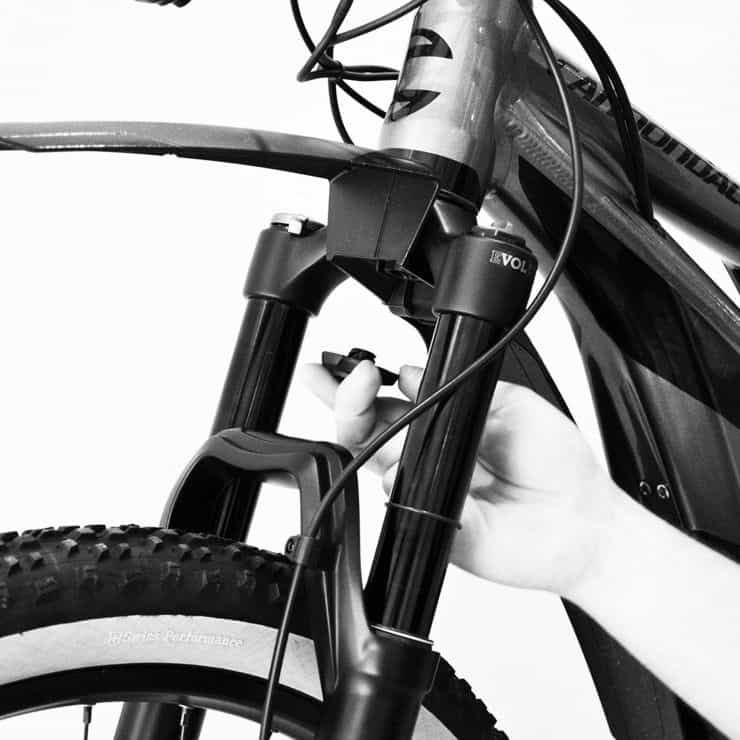 Portuguese brand Polisport makes an expanding range of products, including these new mudguard sets. First up is the aggressive Mud Pro range. Using a Fidlock magnetic mounting system, this sees the anchor point fixed into the bottom of the steerer tube, allowing the fender itself to be securely fitted and removed in seconds. Compatible with a huge range of bikes, the standard installation doesn't require tools. At the rear, the matching back wheel model uses a lever to quickly mount to posts between 27 to 35 mm, again without tools. Adjustable in several ways using a 5mm Allen key, its position, angle, and proximity can all be adapted, allowing it to fit with a range of bikes and wheel sizes. A standalone product that can be paired as you like, the S-Mud is a rear mudguard that directly attaches to the saddle rails. Fitting in seconds, its minimal weight and clean looks will make it a hit with style-conscious riders.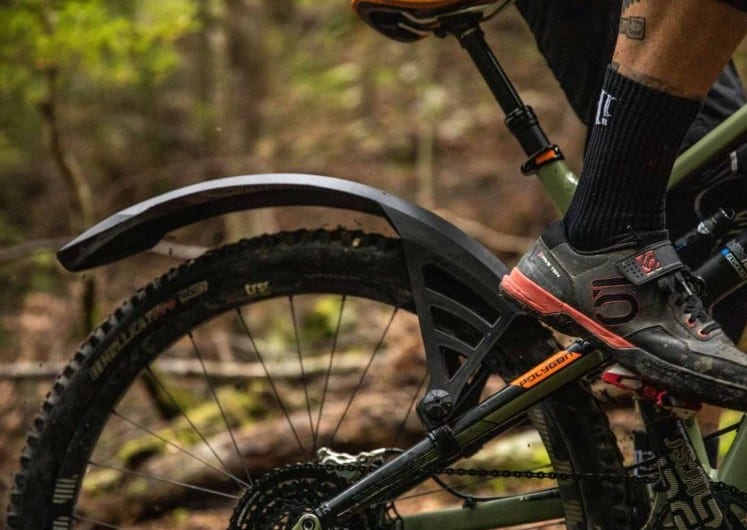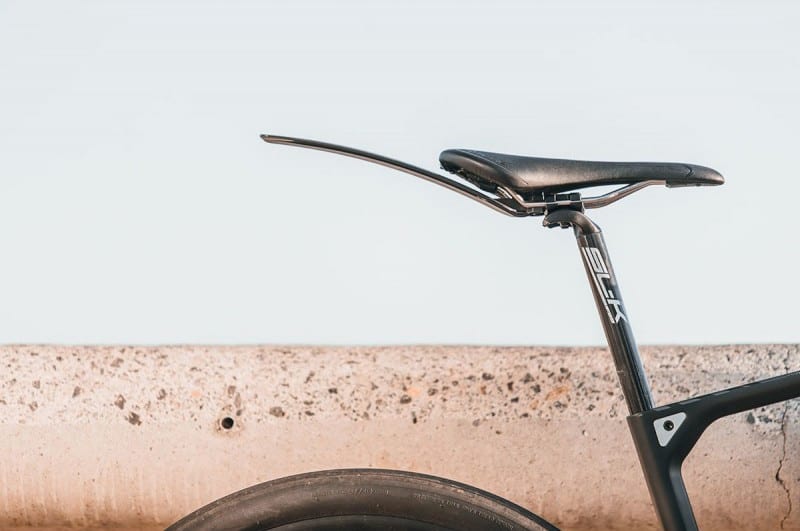 Zefal is showing two discreet and simple-to-fit rear mudguards. For muddy off-road adventures, the mountain bike-specific Deflector RS75 model. Made for larger modern wheel standards, it's able to fit both 27.5-inch and 29er wheels. Attaching to the bike's seat stays via the brand's MD-Fix system, this provides rigid attachment, along with two planes of adjustment. Able to fit all types of bikes, including rear suspension designs, the fender blade itself is made of fibre-glass reinforced polypropylene. Designed for the road, the saddle-mounted Shield S10 fits to the saddle rails and is backed up by a self-adhesive strap that wraps around the seat post. Quick to fit and remove, it provides a minimalist amount of protection for riders who'd rather avoid full-length fenders.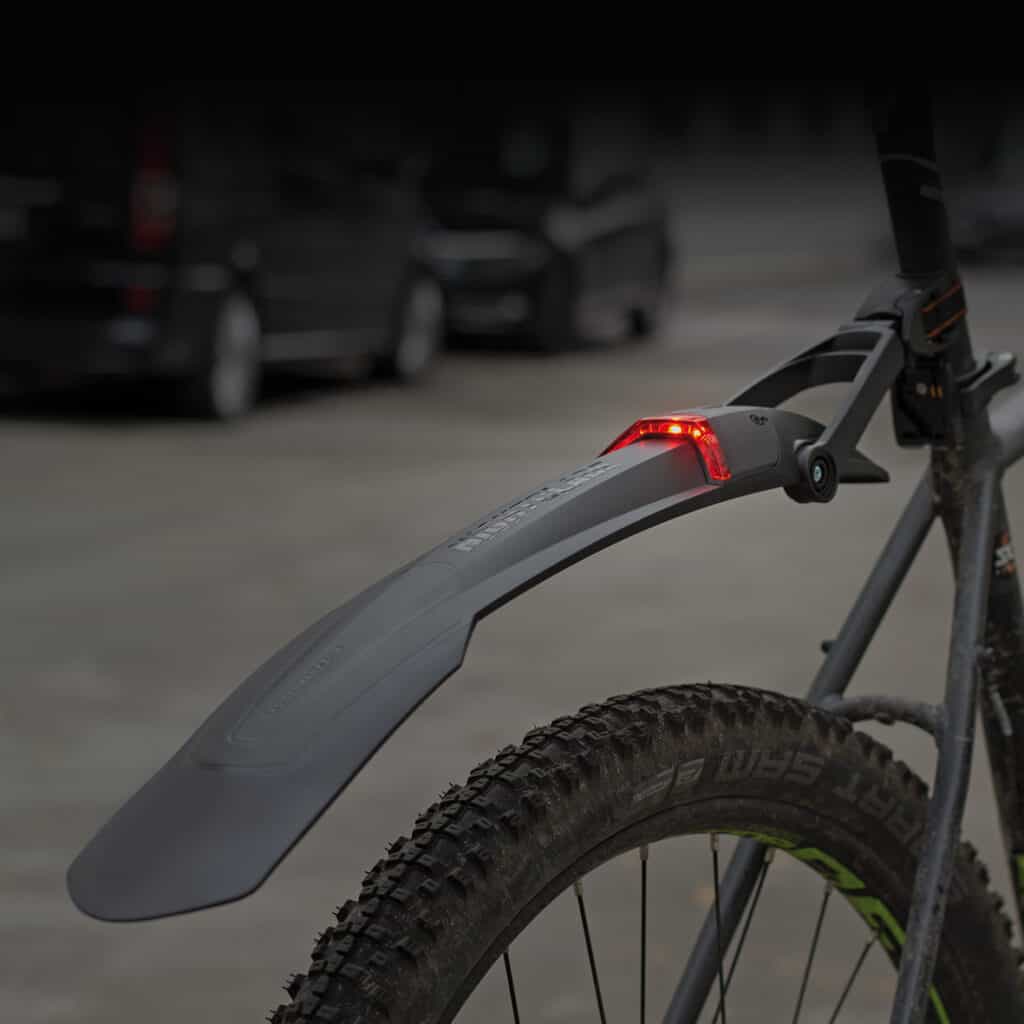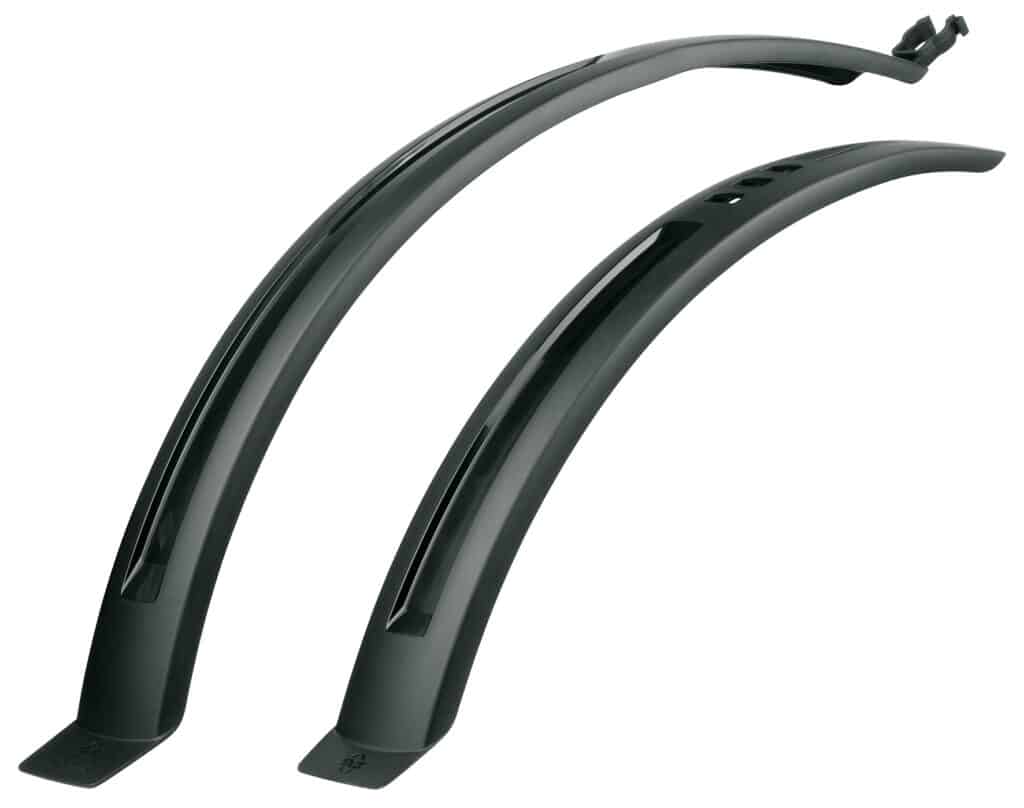 German firm SKS is famous for its durable and practical products. Its latest Hightrek slide-on mudguard set suits both 26-inch and 700c wheels and will work with both disc and V-type brake systems. Made of light and durable plastic, the Hightrek is a versatile set for stockists looking to cover the needs of a range of riders. Fitting bikes with seat tube diameters from 28 to 32 mm, a simple universal fastening and clip holder enables tool-free attachment and removal of the mudguard. More high-tech is the brand's Nightblade, a strap-on rear mountain bike mudguard with an integrated rear light. Along with helping you stay clean and dry, its StVZO approved rear light will keep you safe and can be removed and charged via a USB connection. Fitting using SKS' Powerstrap design, and benefiting from twin-joint technology, it's suitable for use with all common tyre sizes.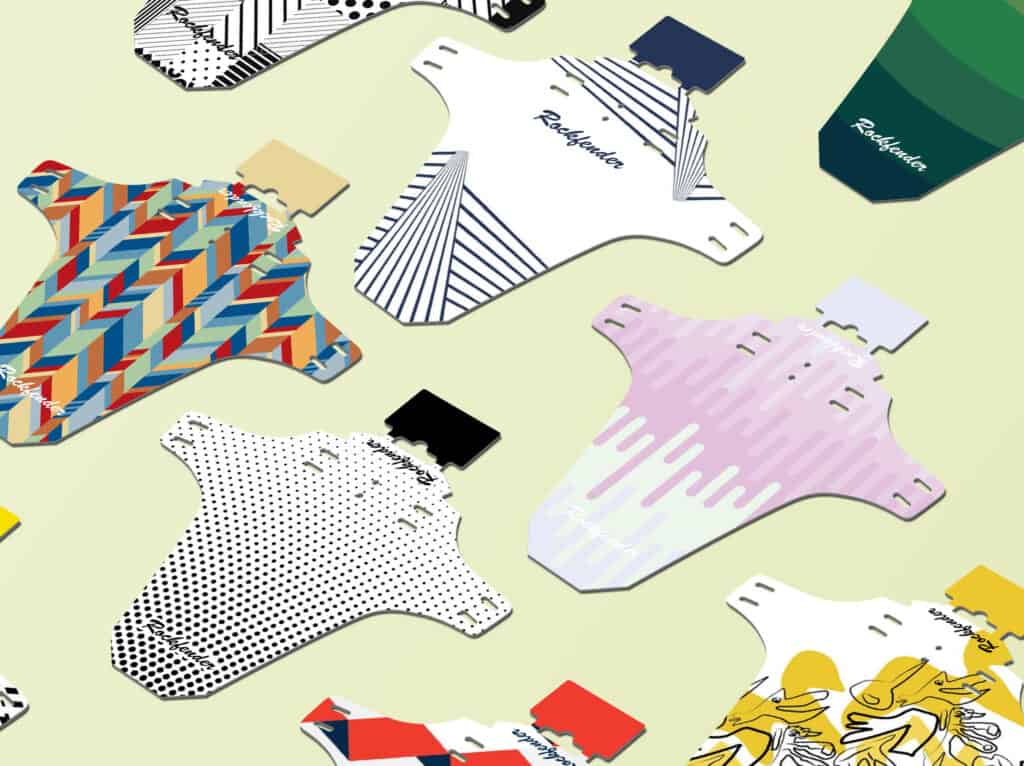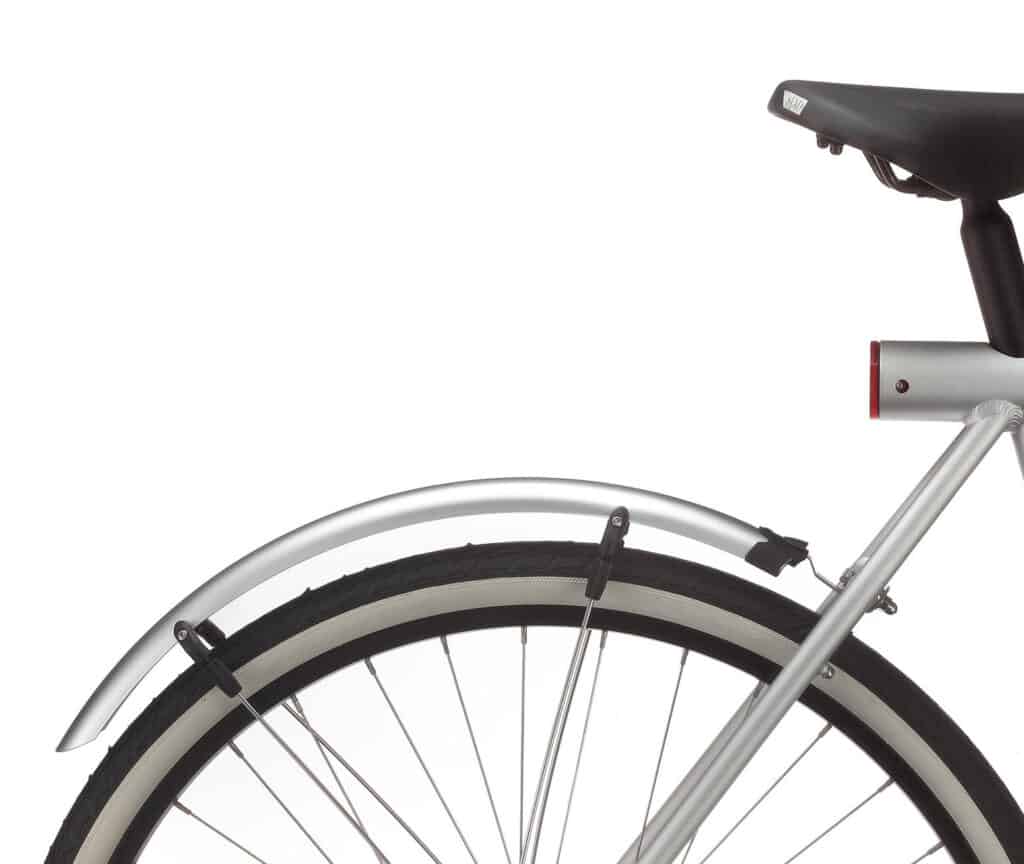 PatentTaiwan is a unique patent law firm, helping brands launch and promote products through social media. Its range includes many unique products, including several fenders. First up are these Zingco X-Razer EX Reflective models. Made to work with bikes using either calliper or disc brakes, their adjustable stays attach over the bike's quick-release skewers, allowing them to fit bikes without conventional mounting points. On top of this, their entire length is coated in highly reflective material, helping them keep you both safe and dry. Also promoted by PatenTaiwan is the Rockfenders range. Perfect for posting or bundling with other branding materials, these simple foldable mudguards come flat and can easily be custom printed to promote your brand.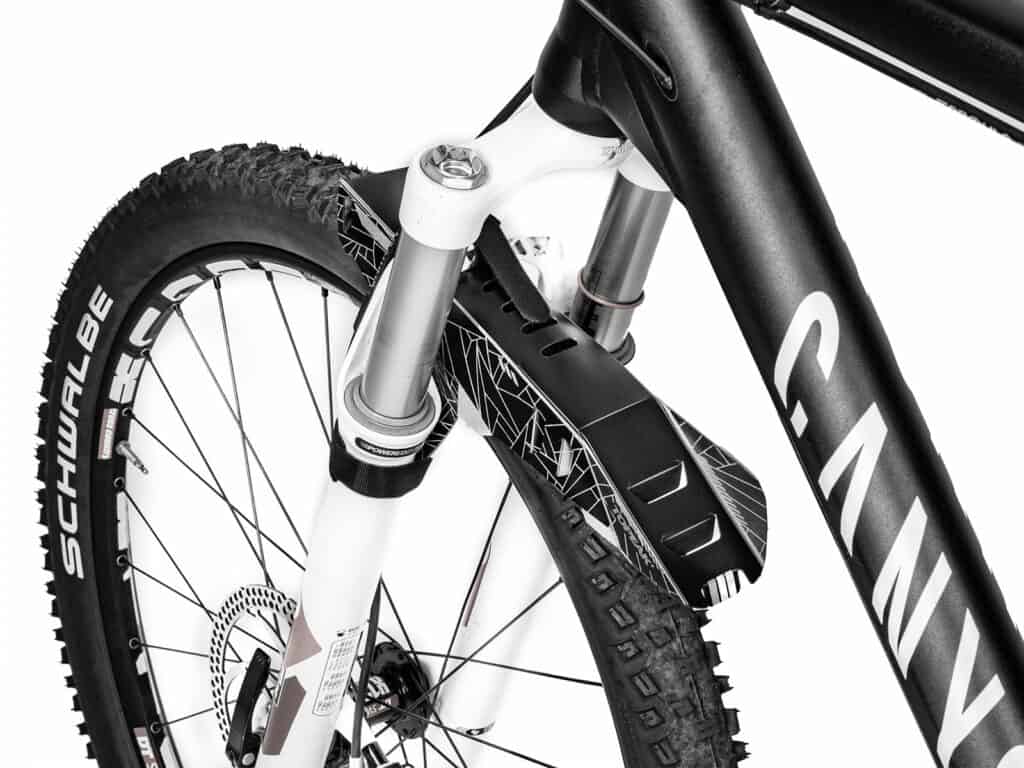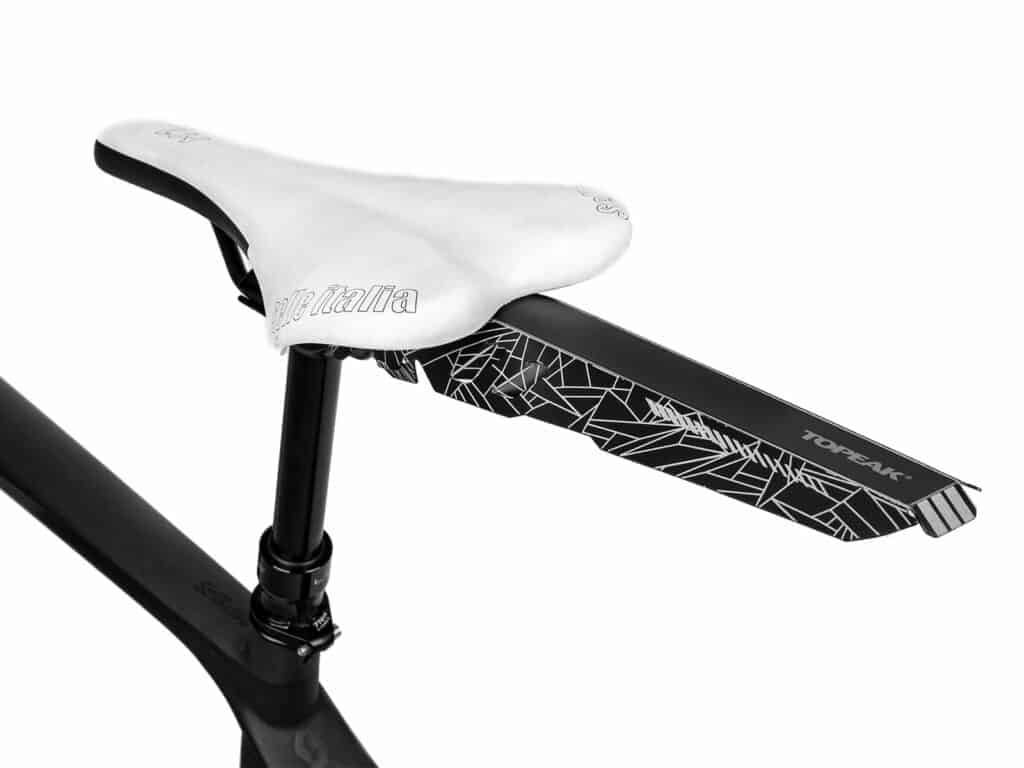 A set of four individual flat-printed, origami-inspired fenders from Topeak the D-Flash range is incredibly light and flexible. Easy to fit, the flat designs have the advantage of taking up a minimum of storage space during the less muddy months. Once applied to the bike, they sit between the saddle rails, front fork or seat stays, seat tube, and downtube respectively. Allowing the rider to add protection to the areas they're most concerned about, each is made from unbreakable Polypropylene. Finished with reflective printing, weights for each range between 40 and 70-grams. Sitting alongside Topeak's extensive range of more traditional fenders, with near-universal fitting, the D-Flash suit everyone from bikepackers and mountain bikers to commuters.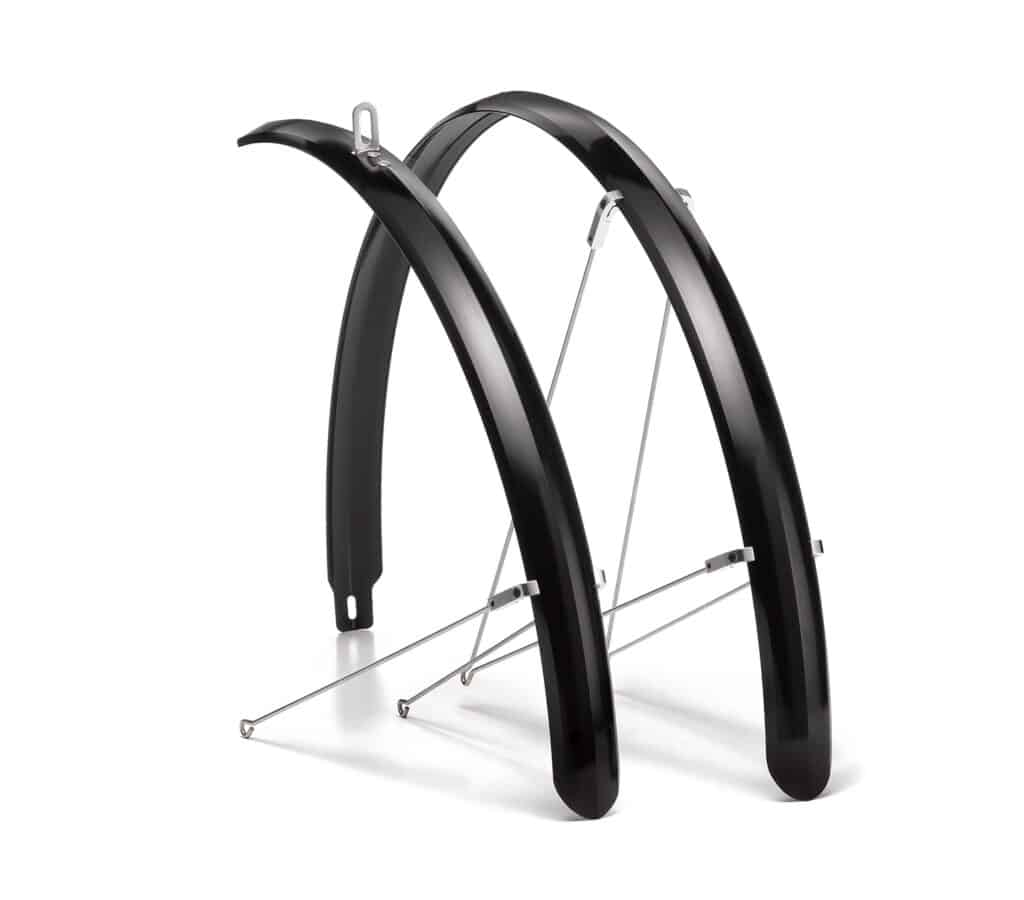 Not only does Sunnywheel make a wide range of high-quality mudguards for the retail and OEM markets, its new E-Bike Advisory service now offers integrated specifications to suit the needs of large or medium-sized bike builders. Specifically, it can help brands with managing the cables linking lights or other units across the length of the bike. Made from plastic, aluminium, or bamboo, many of the brand's full-cover models are pretty enough to grace even the most stylish of bicycles, from touring bikes to daily commuters. Applicable across much of Sunnywheel's range, the design of its new adjustable FV-517-1 fender stays with safety pop-off feature were recently commended by the Taiwan Bicycle Association for their innovative design.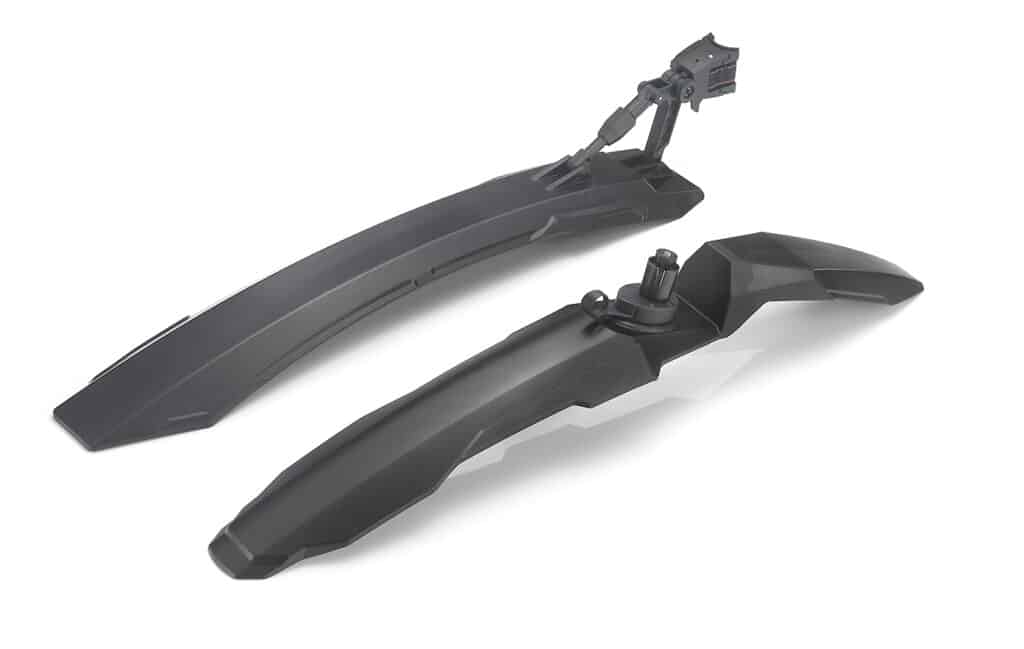 Yung Fang is another firm making a comprehensive range of mudguards from easy to fit clip-on models to more classic full-length options. Its lightweight full-length EX-CP models include numerous fitting options. These include the new HS-11 fastening system. With a safety disconnect structure where it joins the blade, attaching it to the frame is a quick-release stay adapter that allows for easy removal and adjustment while providing an additional anti-jam function. For mountain bike style use, its latest PM-29 clip-on models provide extensive coverage and robust fitting. The moto-style front fender attaches using an expander plug set within the steerer tube, while at the back, the rear straps into place before snapping into location. With twin adjustable spars holding it in place its angle can be finely adjusted, while the guard itself will remain solid even when battling through bumpy terrain.