There is plenty of talk about vehicle manufacturers adapting to new realities. As Taiwan's flagship company in the transport segment Gogoro has been shaping these new realities. Having launched their Eeyo pedelecs in 2020, Taiwan's leading e-scooter manufacturer is joining the ranks of exhibitors at Taipei Cycle Show for the first time in March 2021.
With its market share in Taiwan's scooter sales exceeding 15 percent and its market share in e-scooters at an impressive 83 percent, Gogoro and its vast range of electric scooters are getting increasingly visible in Taiwan, expanding into the countryside from strongholds in the special municipalities. An important part of Gogoro's story of success that only started back in 2011 are the app and the battery swap stations called GoStation that can be found at many convenience stores.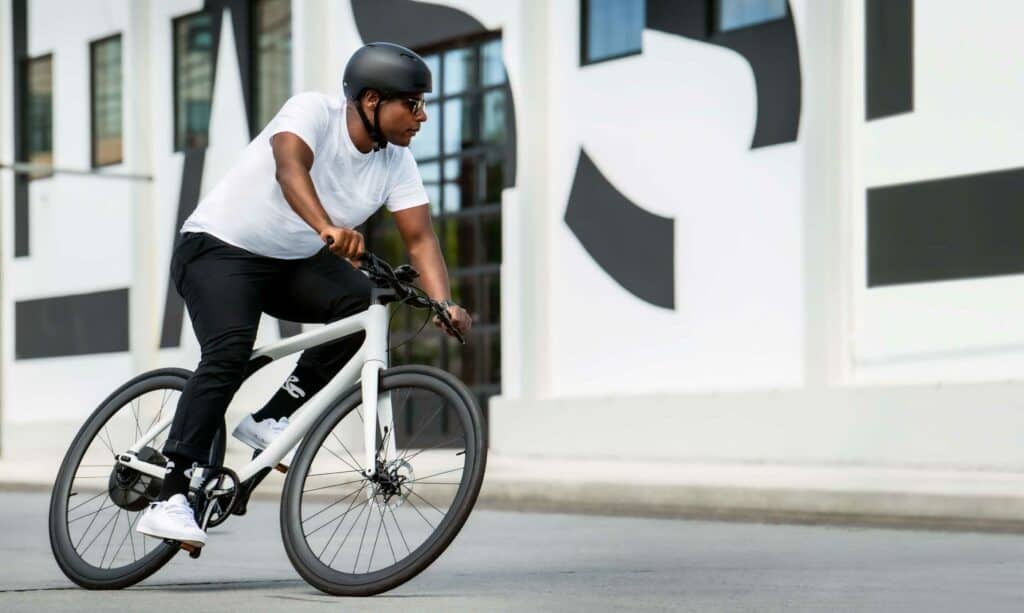 Just as with its e-scooters, Gogoro has followed its own way with the Eeyo pedelec series that has been launched in selective markets last year. Aimed at design-savy urban cyclists, the Eeyo is a decidedly minimalist affair: Its carbon frame does without a seat tube, a low-maintenance belt drive connects the cranks to the rear axle and all the relevant drive system parts are packed into the rear hub dubbed the Smartwheel. Thanks to their less-is-more approach Eeyo e-bikes weigh in at about 12 kilograms (or 26 pounds).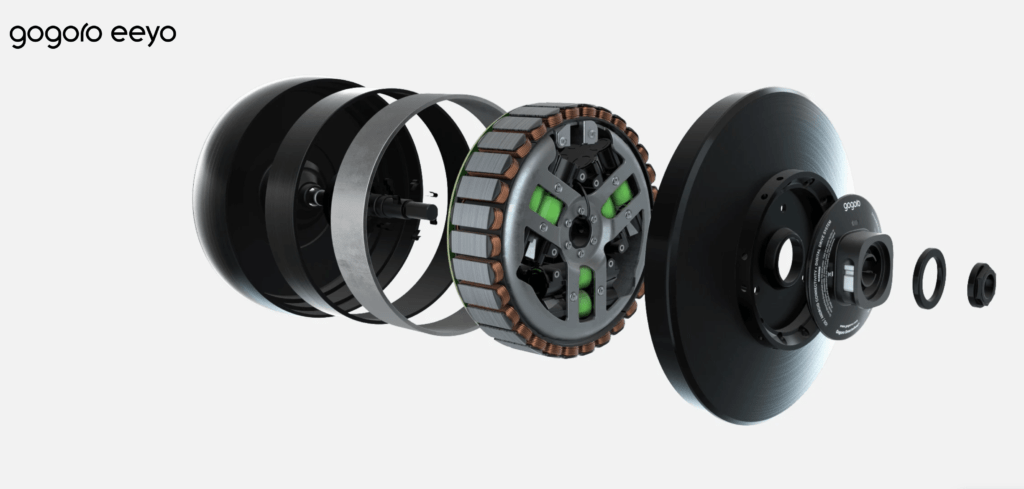 The Smartwheel hub houses a brushless motor delivering 250 Watts of power. And while the 20 Nm of torque it cranks out may not sound like a whole lot when compared to stronger assistance drives on the market, keep in mind we're talking about a lightweight pedelec for urban use in rather flat areas here. Apart from the cadence sensor at the bottom bracket, all other components such as the battery with a capacity of 123.4 Wh, all other sensors and the electronics are built into the rear hub, with charging done by means of induction.
As for the display and controls, Gogoro relies on a smartphone app and the Bluetooth protocol to link the Smartwheel hub to the smartphone. "The Smartwheel has been developed by Gogoro over the course of 3 years, and currently the pedelec division is operating like a 15-person start-up within Gogoro's corporate structures", as International Business Development Manager Charlie Wang explains. Interestingly Gogoro is aiming at the OE market as well, offering their Smartwheel to other companies as a fast and easy way to get a pedelec to this booming market quickly.
As for the Taipei Cycle Show, Gogoro has booked a booth measuring six meters by six meters to show not only the «Eeyo» but also early-stage development projects of third companies that plan to choose Gogoro with its Smartwheel as a drivetrain supplier.