As consumers become more attentive to the environmental footprint of the products they buy, they are encouraging bikewear makers to move away from the petroleum-based products common in the apparel industry. It's becoming easier, as textile suppliers develop more fabrics that are sustainable as well as functional.
Pearl Izumi is one of the few cycling apparel suppliers that have turned sustainable products and business practices into an integral part of its corporate mission. This commitment has led Pearl to make wide-ranging changes in its operations — some of them seemingly small but significant, such as the decision to do without printed catalogs, and to reduce the size of its hangtags.
Other changes are not so small. Pearl pledges to use recycled materials for 30 percent of its apparel range. By 2022, it plans to assemble 90 percent of its products from materials that are recycled, renewable or organic.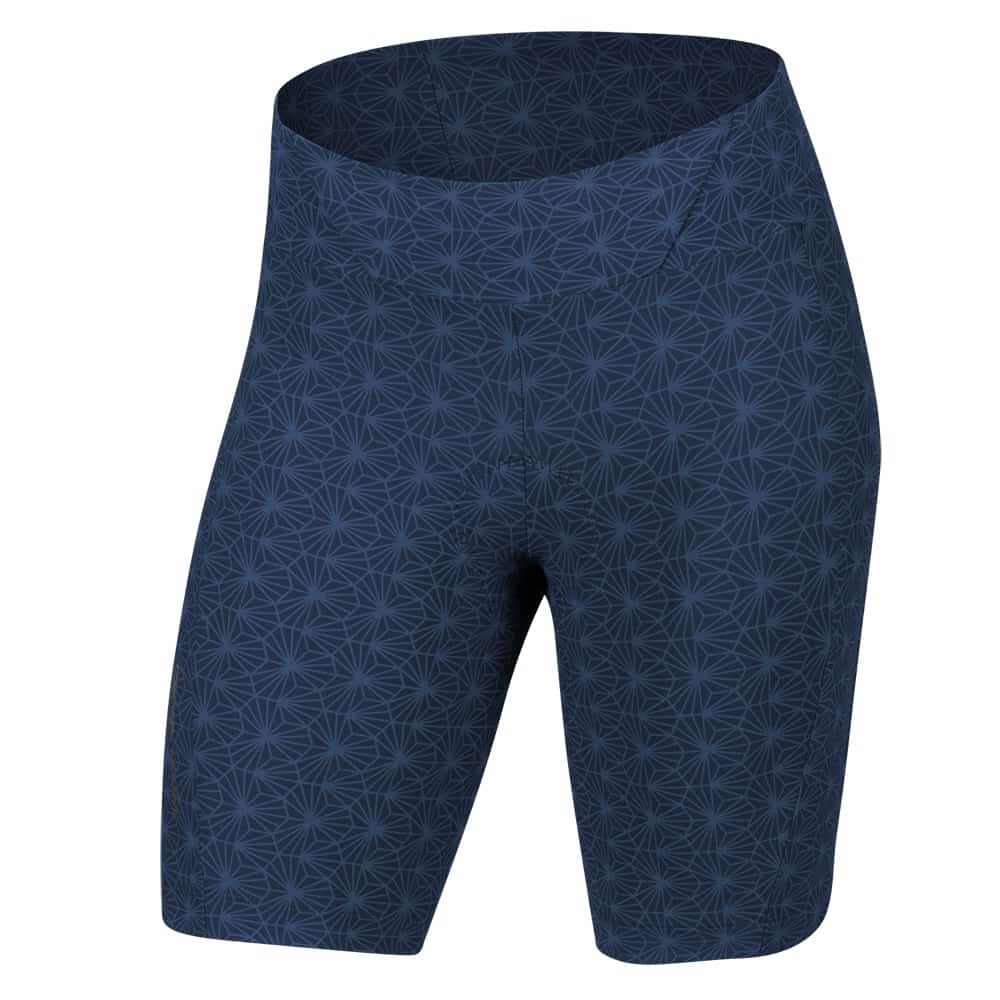 Pearl's updated Attack range is one result of this new commitment. "We have worked to create more sustainable apparel and it's cool that we managed to do this with an affordable performance range, so that it will have a bigger impact," said Andrew Hammond, Pearl Izumi's global marketing manager. This required plenty of research to find suitable fabrics that wouldn't increase manufacturing costs. "Some of the people in our testing department were probably a little stressed out," Hammond said. "We normally carry out about 30 tests on materials, to make sure that they deliver the performance and that they're durable. Due to the switch this year we had to test about 70 new materials."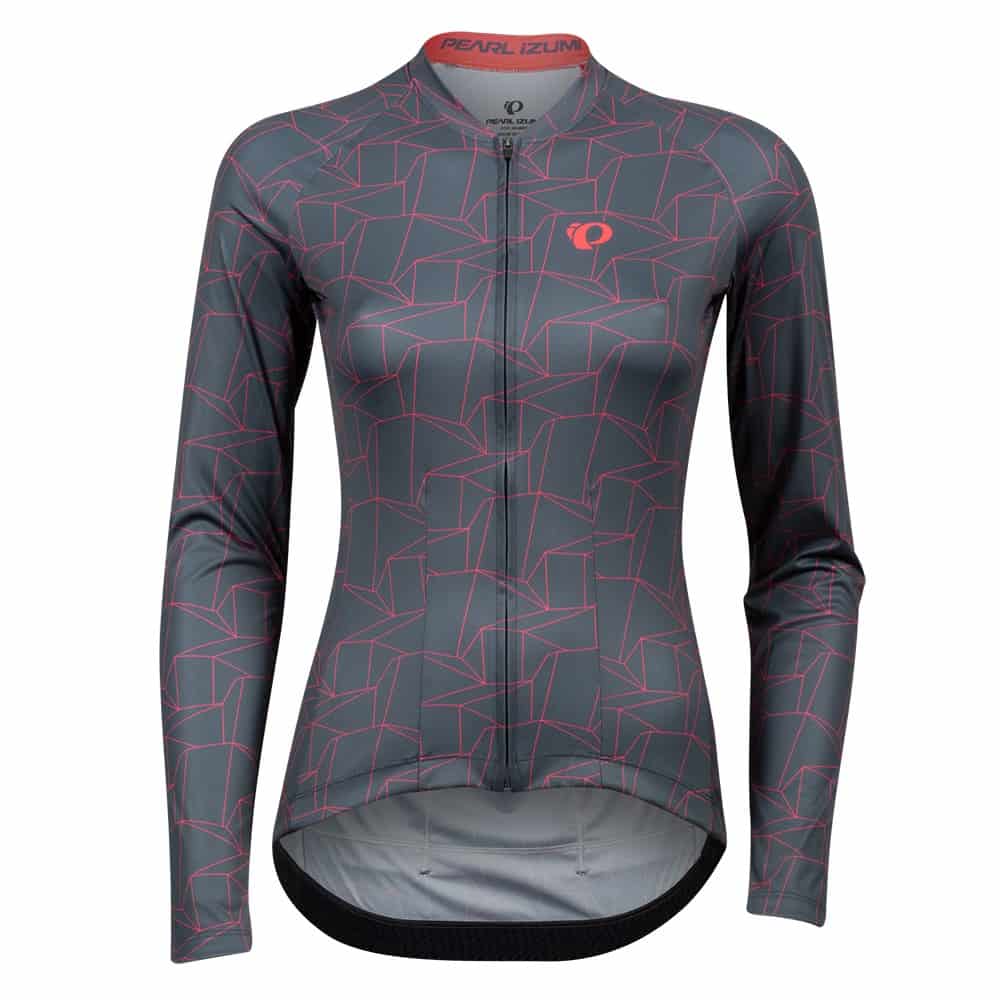 The Attack jersey uses lightweight Select Transfer fabric made of fully recycled polyester, while the Attack short is made with recycled nylon.
Giro is investing in sustainability through a raft of initiatives, including its Renew Series of apparel that contains at least 50 percent recycled materials.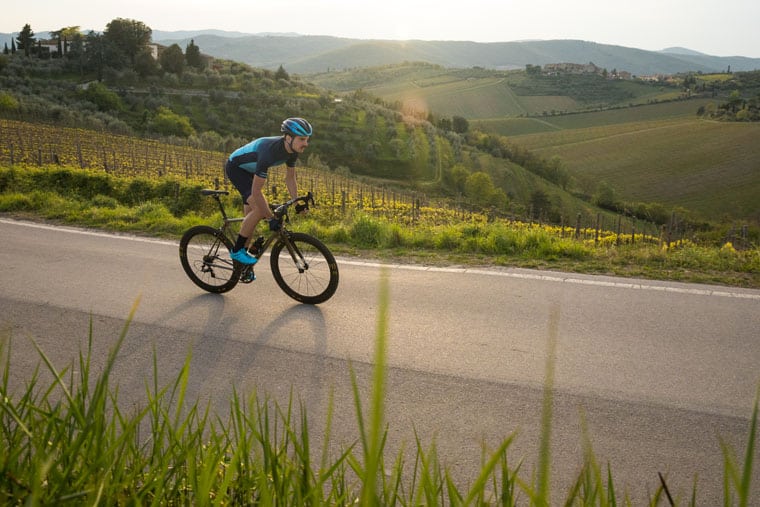 Garments in the Renew Series integrate recycled nylon, polyester and elastane. The company is particularly proud of its use of Econyl Lycra, made from reclaimed fishing nets and other ocean debris.
"It's great to be able to reduce our carbon footprint through the use of recycled materials, and even better if that helps to clean up our oceans," said Eric Richter, senior brand and business development manager at Giro.
Giro cites a Quantis report that attributes about 8 percent of all greenhouse gas emissions to the global apparel industry. Even worse, the company estimates that a majority of apparel is thrown away within 12 months of purchase.
The Renew Series is part of Giro's wider commitment to sustainable practices, such as using water-based inks and post-consumer materials in its packaging. The company is now investigating sustainable options for disposing of its products at the end of their lifetimes.
Apparel specialists suggest that cycling apparel brands have been far less focused on sustainable production than their counterparts in the fashion and outdoor industries, possibly because cyclists have not demanded it.
But the dynamics are shifting as the climate crisis becomes harder to ignore, and as textile suppliers offer greener performance fabrics. Richter said they cost more, but Giro is willing to reduce its margins to absorb the extra expense.
"While we hope that more brands will take steps toward sustainability, for now it's a relatively unique point of differentiation for us in the market, and hopefully it draws attention to Giro as an apparel brand since we're not yet top-of-mind in the apparel category for many buyers," he added.
iXS, the Swiss cycling brand, has gone out of its way to formulate clear brand statements on sustainability, from the raw materials it uses to the way it processes and distributes finished goods. The company pointedly does not use carbon fiber in its equipment, such as its helmets. Instead it seeks to use sustainable materials, including fabrics made from recycled materials.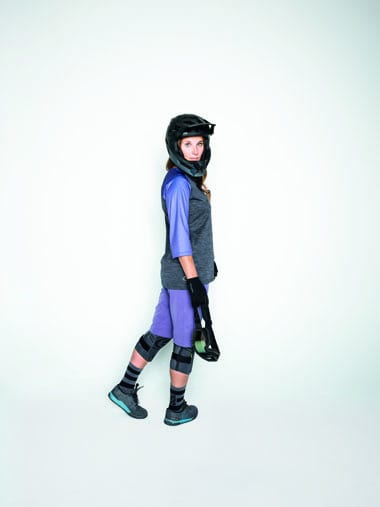 It is especially keen on a material made from recycled PET, a type of plastic commonly used for water bottles. Used bottles are collected, cleaned, ground and processed into a granulate, which is then melted down and spun into yarn. The company has not yet begun to use the material for its lines of casual gear, gloves, all-weather gear and children's apparel.
Coffee bean waste is the basis for a sustainable material that Nalini uses in its Pyeongchang jersey. The fabric of the jersey is knitted with Nilit Heat, a fiber that uses "coffee charcoal" made from the residue of coffee bean shells. Nilit Heat not only regulates a rider's temperature but is effective in fighting bacteria and odors.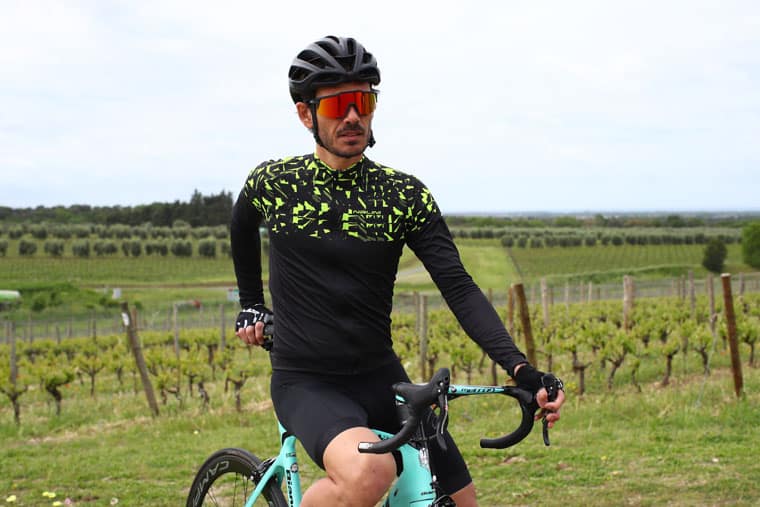 Sales manager Alessandra Agostini said one of the trickiest aspects of production was finding the right combination of Nilit and elastic so the jersey would be sufficiently supple for cycling.
The yarn is naturally colored a brownish gray, which is not particularly popular for cycling wear but isn't easy to hide. Nalini applied a fluorescent yellow pattern around the collar and shoulders.
Agostini said Nalini's owner, Claudio Montovani, and his son Alessandro, are leading the move toward greener production by using more sustainable fibers and changing manufacturing practices. "We are making many other efforts to produce more sustainably, by using this type of fabric for internal parts, making responsible use of inks and reducing the usage of fabric," she said. Unused scraps of Nilit Heat material can be returned and reused.
Alé Cycling says 90 percent of the fabrics, yarns, inserts and bib elastics in its Green Road range have a "low environmental impact." The Italian brand uses "eco-compatible materials" that are recycled at the source, and a significant share of the fabrics are certified Global Recycle Standard (GRS).
This GRS standard, promoted by the Textile Exchange, focuses on recycling, improving the quality of recycled products and reducing the consumption of resources ranging from virgin materials to water and energy. Products must have at least 20 percent of pre- or post-consumer recycled content to be GRS-certified.
The Green Road range includes jerseys, shorts, cycling pads and socks made from recycled materials. The Italian company says the fabrics it uses are every bit as functional as conventional fabrics when it comes to ventilation, elasticity and quick-drying capabilities. Along with three regular pockets is a fourth "eco pocket" where cyclists can stow empty wrappers, gel packages and other small waste so they can be properly disposed of after the ride.
Schoeller has responded with increasingly green options for yarns, fabrics and membranes. Its 2021 offerings include fabrics made from Tencel Lyocell yarn. The biodegradable yarn is derived from cellulose fibers made from eucalyptus trees grown in sustainably-managed forests.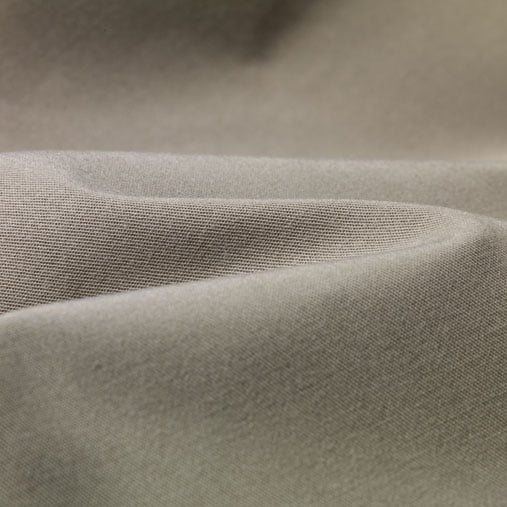 The company's Fluidified fabric uses the yarn in combination with Ecorepel Bio, a water-repelling technology. Schoeller suggests Fluidified would be suitable for commuter cycling jackets among other applications.