Forget for a minute about the infamous "last mile," which accounts for as much as 60 percent of today's total passenger miles. According to a recent study, micromobility products — from bikes and e-bikes to electric scooters and skateboards — make people happy. Few things put a bigger smile on commuters' faces than avoiding traffic jams and outrageous city parking fees, and arriving at their destinations quickly and efficiently.
City officials, urban planners, mobility experts, and entrepreneurs are realizing that the way to make people happy is to supply safe, efficient, street-legal vehicles — and provide a safe and extensive infrastructure on which they can be ridden.
While bikes and pedelecs, including bikeshare systems, have been the most popular forms of micromobility, it is electric scooters that have energized the movement. Love them or hate them, the fleets of dockless, shared e-scooters that have emerged in many cities have been a boon to the micromobility movement.
But they have also angered municipal officials, along with residents and pedestrians, who resent the volatile and sometimes dangerous mix of scooter and foot traffic on city sidewalks. As with share bikes, dockless e-scooters can also be unsightly when they are left in heaps in pedestrian areas between trips.
German authorities have already implemented a new traffic regulation to govern e-scooters. The regulation, which went into effect on June 15, requires that e-scooters on public roads go no faster than 20 kph and that their motors be no larger than 500 watts.
E-scooters must have two independent brakes, front and rear lights, and a bell. All e-scooter owners must carry liability insurance and prove it with a sticker on their machines. Insurance costs about 38 euros a year and is available through most carriers. Riders have to be at least 14 years old. Helmet use is recommended but not mandatory.
The regulation could boost sales of the kinds of e-scooters here at the show, because it restricts the use of cheaper, shoddier models.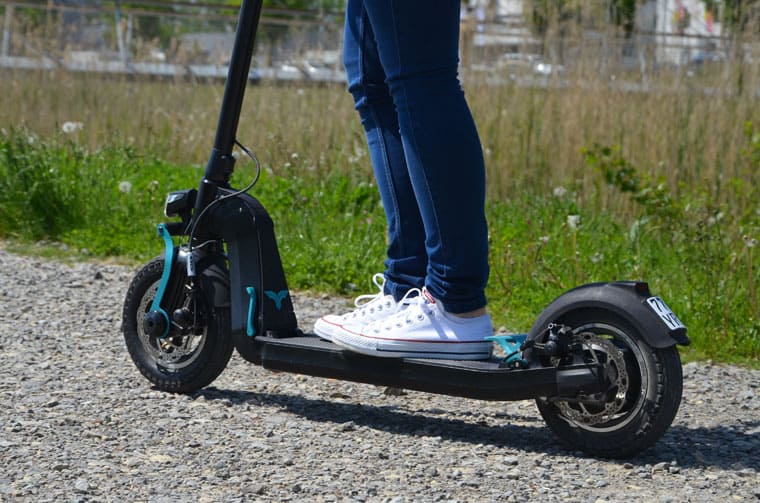 Since 2016, Yorks has gone through eight prototypes to arrive at its S1-Elite e-scooter. The company, a division of the Fele Group, received funding from the German government to help develop a product that would be a true e-vehicle, not an "e-toy."
By design, the S1-Elite is neither the smallest nor lightest e-scooter on the market. Yorks set out to design a compact e-scooter that was durable and had enough power and weight so it could perform like a larger vehicle. But it isn't cumbersome – with its patented trolley feature, users can tow it like a suitcase on wheels for traversing busy transportation hubs. Its integrated charger plugs into household outlets and recharges the 460-watt battery in 3.5 hours.
The motor is rated at 500 watts but can reach a peak output of 800 watts. The S1-Elite's stated range is 25km (15.5 miles), but the company says it can go as far as 35km in favorable conditions.
Its 10-inch pneumatic tires provide a more comfortable ride than typical smaller, solid rubber scooter tires can manage. The S1-Elite is suitable for riders who weigh up to 120kg (265 lbs.), covering most of the population.
Yorks says the production version of S1-Elite, which will be available next spring, should weigh between 15-16kg. It will retail for about 1,600 to 1,800 euros ($1,800 to $2,015).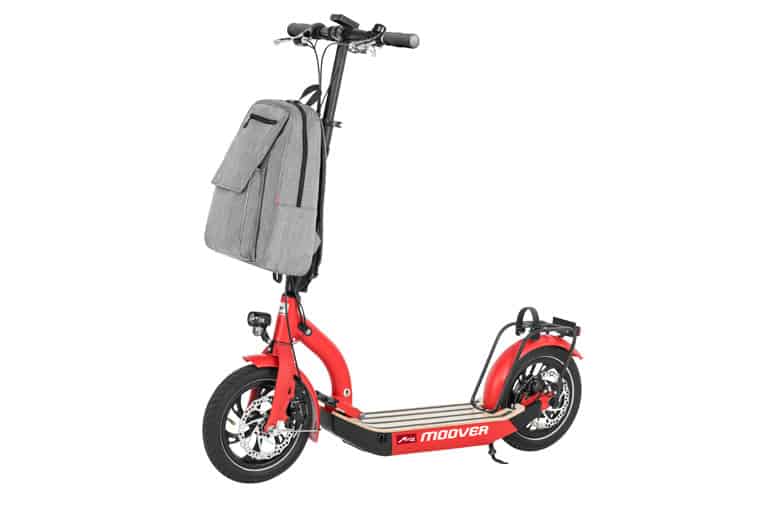 Metz Mecatech introduced its Moover e-scooter more than a year ago, but the Nuremburg company has only been allowed to sell it in Germany since March 1, under a special agreement from the Federal Motor Transport Authority. Among other things, the agreement requires that Moover users be at least 15 years old and possess a valid moped license.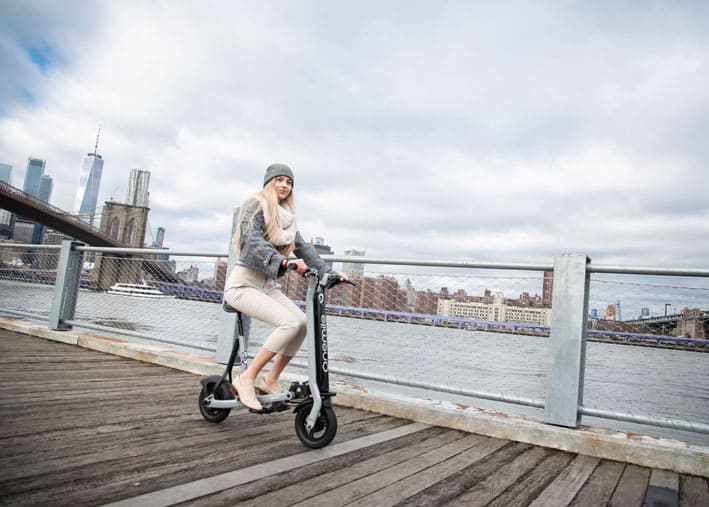 First-time exhibitor One Mile has combined industrial design, craftsmanship, innovation, and engineering in its Halo S Pro e-scooter. This one has something that the others in this overview don't: an ergonomic suspension saddle to smooth the ride over rough terrain. 
The Halo S Pro weighs 16.5kg, with a 400-watt motor and a top speed of 25 kph. Its light, compact folding frame includes an integrated handle for portability. Dual brakes help riders stop suddenly when necessary.
Other features include a twist throttle, smartphone app and a custom battery management system. One Mile has not set a retail price but expects it will be under 1,300 euros.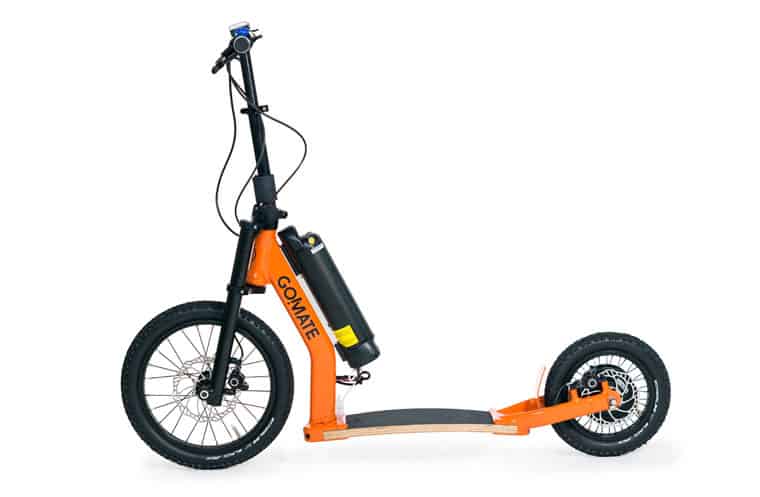 Go!Mate says it's going the extra mile on "last mile" mobility. Its distinctive frameless e-kickscooter combines a large-diameter front wheel with a smaller rear wheel. A flexboard platform between pneumatic tires absorbs bumps and protect joints. The Go!Mate models are powered by 250-watt motors and equipped with hydraulic disc brakes.
The Staep ER1 and ER2 Plus models top out at 25 kph, and the ER2 at 20 kph. The three Staep models, which won Red Dot Design awards, can carry loads of up to 120kg and weigh 13.2kg. Prices range from 1,649 to 1,749 euros.
The Go!kick26 e-kickscooter even goes off pavement. If you thought you'd seen the last of the 26-inch wheels, you'll find one on this model, equipped with a suspension fork. A hub motor fits in the scooter's 20-inch rear wheel and gets the Go!kick26 going up to 25 kph, with a range of 35km. This model retails for 1,799 euros.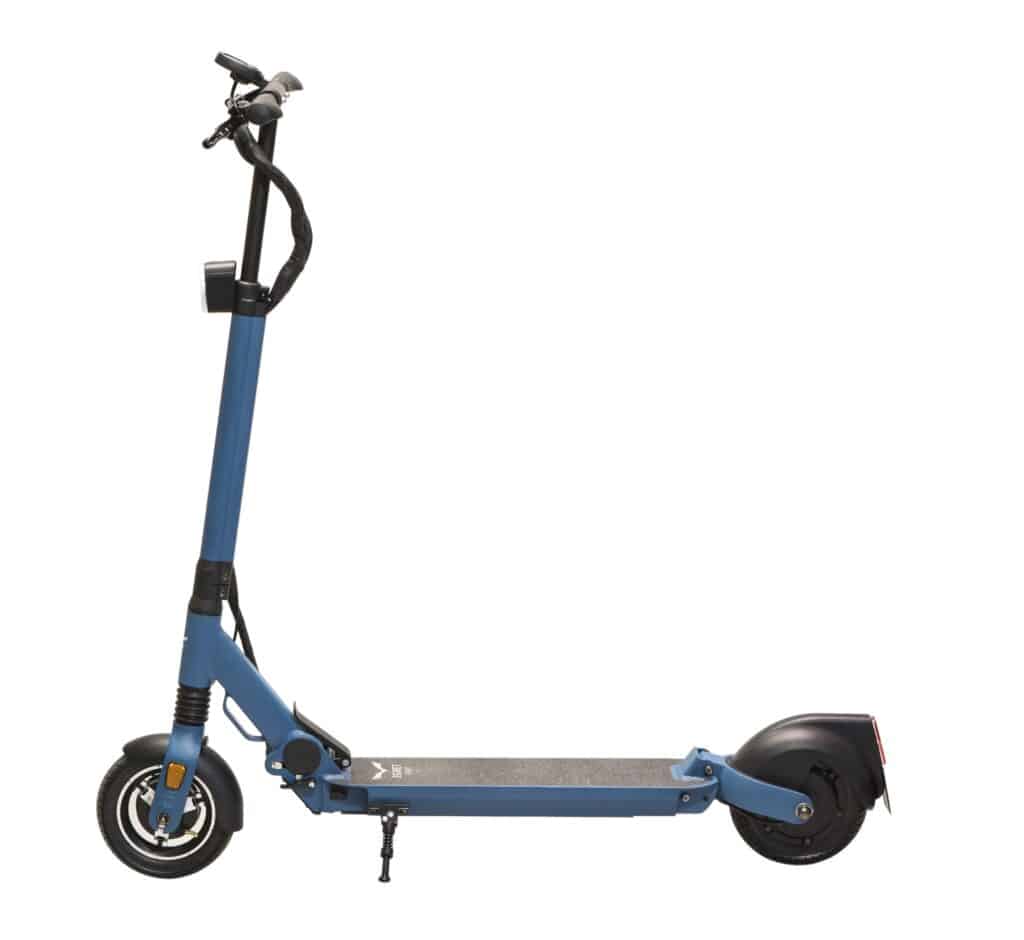 Because not everyone has 1,000 euros or more to drop on an e-scooter, the Urban line from Walberg Urban Electrics has models starting below 400 euros. The Urban #LNDN model, priced at 399 euros, weighs just 8.5kg and cruises at 20 kph without throttle or cables.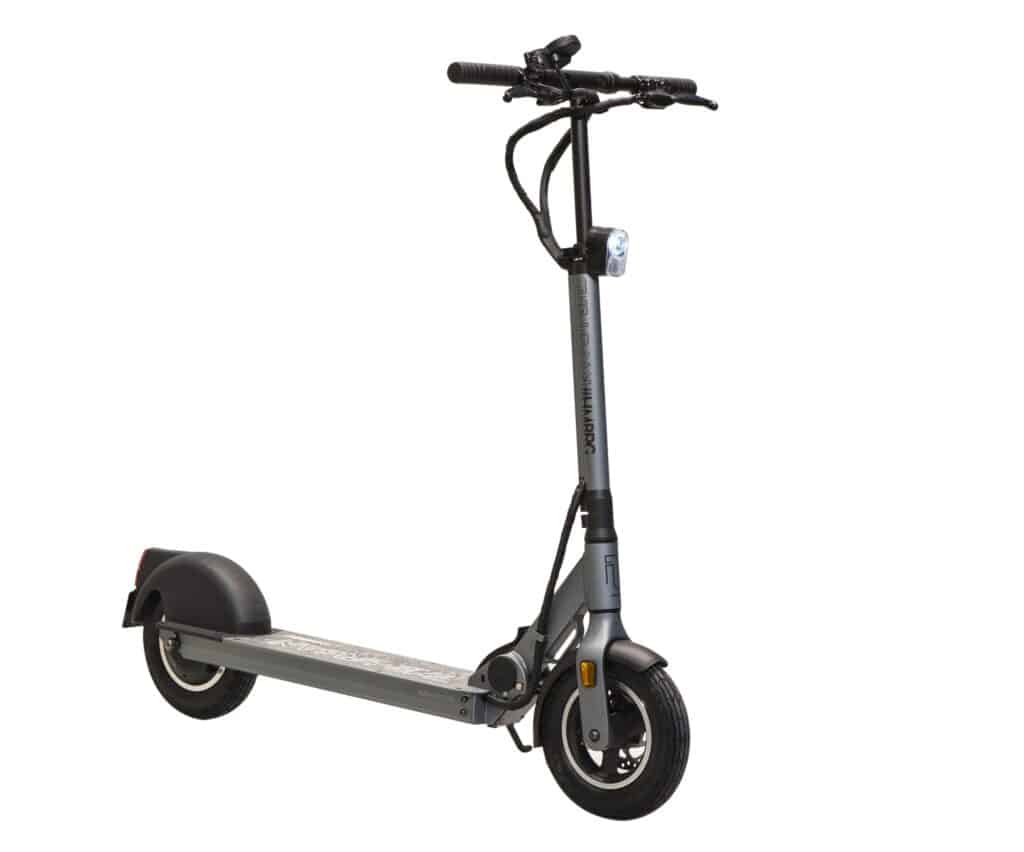 For 500 euros more, riders can buy more power and speed with the 350-watt Urban #BRLN V2, which gets up to 25 kph.
Walberg also offers the higher-end Egret line, with more powerful motors and more durable materials.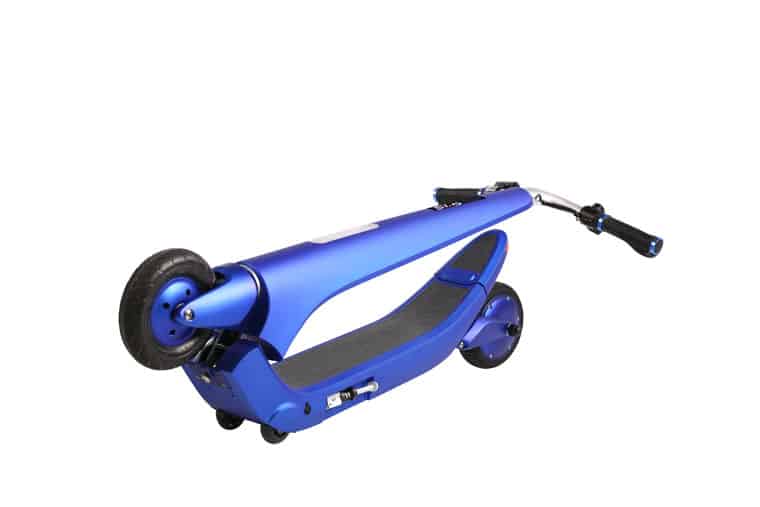 Uebler is debuting two compact, light e-scooters as follow-ups to the Si.o S1.1 that it launched last year. The new Si.o K1.1 and K2.1 are designed for multimodal travel — they fold compactly enough to be carried onto a train or bus, and then unfold quickly to get you the rest of the way.
With 250-watt motors, both models can reach 20 kph. They can accommodate loads of up to 100kg, and travel up to 25km on a charge.
The K1.1 weighs 8.8 kg; the 13.8kg K2.1 adds features such as three speed levels (compared with two for the K1.1), an integrated Bluetooth speaker, and an LED rear light.
Suggested retail prices are 590 euros for the K1.1 and 890 euros for the K2.1.
Along with the manufacturers, the German distributor Grofa is exhibiting a variety of e-scooters through its Action Sports Electronics subsidiary, including models from Metz, Segway and Walberg.
Grofa created ASE in 2017 when it became clear that the future would be electric. The fully owned subsidiary is dedicated to distributing e-mobility products, which at the moment are mainly e-scooters.